ECONOMY STRIKING OUR FANCY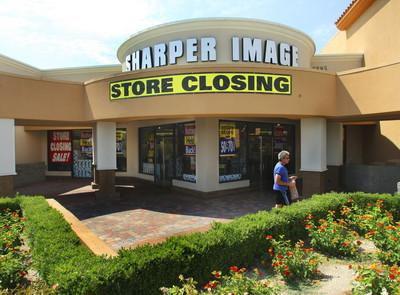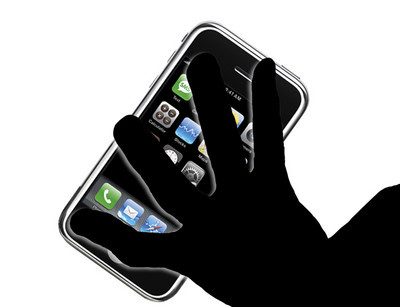 We already know about the foreclosure crisis. And the credit crisis, the value-of-the-dollar crisis and, of course, the gasoline prices crisis.
But nobody's talking about the fancy things crisis, as if it didn't exist.
It most certainly does.
The Economy Monster is trying to take away the places we get our fancy things, those ubiquitous bastions of Americanism where we buy the things we really need, even if we don't actually need need them.
And the monster is growing.
Check out the comments from Ben Bernanke, chairman of the Federal Reserve, in his testimony before Congress last week:
•"Numerous difficulties."
•"Significant challenges."
•"Unprecedented."
Numerous, significant and unprecedented? What about catastrophic? What about dreadful or calamitous or even just really bad?
The Sharper Image is closing. Forever. Starbucks announced the other day which stores it's shuttering right here in Las Vegas. Levitz has already left us, and Bombay Company bombed. Even Linens-n-Things, that beacon of bathroom gadgets and Rachael Ray gizmos, is in bankruptcy and has announced a store closing in Reno. Can Las Vegas be far behind?
These are the places that supply us with fancy things. We're not talking luxury here — Maserati is doing just fine, thank you — but fancy. That's nicer than nice, but not as expensive as extravagant.
We're talking Deluxe Jewelry Cleaners and $4 lattes and designer-ish vases and shampoo vats that hold themselves to the wall with suction cup magic.
Soon, these things will be harder to find. Soon after that, perhaps, we may not find them at all. Wal-Mart and Ross and Big Lots might be all we will have left.
"The Average Joe who's seeing it's costing a lot more for everyday items will hold off (on buying fancy things), will make different choices," said Keith Schwer, director of the Center for Business and Economic Research at the University of Nevada, Las Vegas.
"It wasn't too long ago that they were doing gangbusters," Schwer said. "They were doing very well."
Indeed. And that's part of why we're in this fancy mess. Too much, too fast.
"Vultures," said Casey Harbur, 18, one of two teenagers working the liquidation counter recently at the Sharper Image store on West Charleston Boulevard in the Crosssroads Commons shopping plaza across from its fancy brethren at Boca Park.
The store looks like it's been picked over by vultures, or something worse. Most of the shelves are empty; those that still hold gadgets look a mess.
"When we went into liquidation, we pretty much ignored the bathroom," said the other teenage employee, who didn't want to give his name because he wants his last few paychecks.
But prices are slashed! Supplies are limited! Business is brisk! All the signs say so.
"The minute we put up these signs, business, like, tripled," Harbur said.
Which means more work for them as they head out the door. They haven't been told when the store's going to shut down forever, but it'll be soon. Probably in a week or two.
"We have to find new jobs," he said, noting that the company's other stores are going away, too.
Starbucks has said it will try to find a place elsewhere for employees at the stores it's closing. This month, the omnipresent chain announced which stores it plans to close.
Seventeen are in and around Las Vegas, though closure dates haven't yet been announced. Where will we get our fancy coffee?
"Even if it closes, it doesn't matter because there are other stores," said Hyeok Han, 23, sipping an iced caffe Americano with his friends outside one of the soon-to-be-closed stores.
He and his friends, all students from Korea, said they go to the location on West Charleston and Brush Street frequently because it's close to the College of Southern Nevada, where the only one of them with a car, Younmo Jung, 24, is studying.
But they'll be fine. They'll survive. There are dozens of Starbucks in town from which they can choose.
Or they can forgo their fancy and hit a gas station or a fast-food place for coffee. Ick.
In the meantime, there are deals to be had. Just look at those vulture-ized shelves at the Sharper Image. A $200 computerized chess set for $99. A $50 USB laptop kit for $25. One of those famous Ionic Breeze air cleaner things slashed to less than $100.
These are the sort of things that brought Phillip Carrillo, 49, into the store Tuesday after a dental appointment. He said he'd browsed before, but never with intent.
"Everything costs too much, you know, especially for toys," he said.
But not now! Everything's mega cheap.
"Ah, that's what I need," said a woman, happening upon a wireless electronic locator device with lots of pretty colors. "But 20 bucks? I don't think so."
OK, maybe not so cheap. Especially when it's not clear, exactly, what this thing does.
But no matter. It is fancy, and so we want it. We want our lettuce wraps and our soy ice cream bars and our pink cherry blossom nursery gear. Our Yankee candles and our deluxe barbecue accessories.
We deserve these things, don't we?
Mr. Bernanke, can't you do something before the Economy Monster gets our Trader Joe's, our P.F. Chang's, our Whole Foods Market, our Pottery Barn Kids?
Or, God forbid — and forgive us for even thinking this — our Apple Store.
We'd be unable to live without them. Or at least we'd be uncomfortable doing so.
Contact reporter Richard Lake at rlake @reviewjournal.com or 702-383-0307.