Education of Nevada students was always in Bill Raggio's crosshairs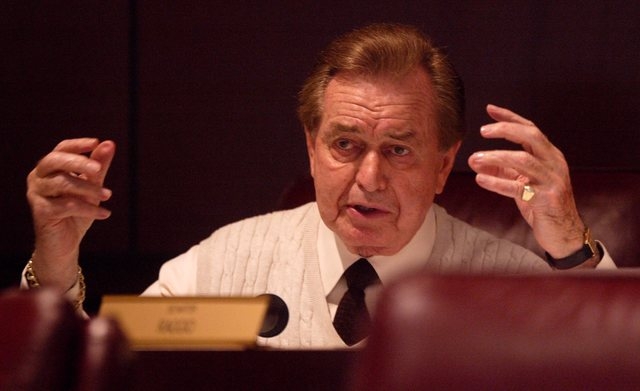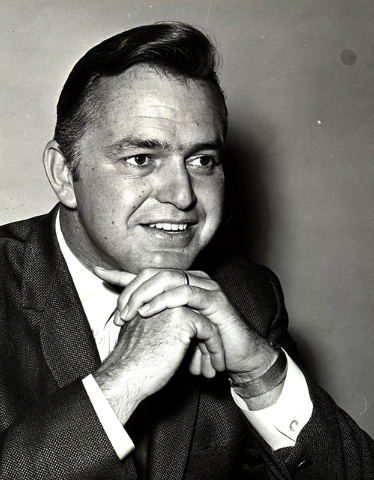 CARSON CITY — Bill Raggio, Nevada's longest-serving state senator, who died in 2012, left his mark on the state in a multitude of ways, particularly in the arena of education funding and reform.
Raggio's legacy is on display in the Nevada System of Higher Education, a priority for the Reno lawmaker in his nearly four decades in the state Senate.
Access to two institutions, the Desert Research Institute and Truckee Meadows College in Reno, is via the Raggio Parkway. The College of Education building on the University of Nevada, Reno campus bears his name, as does the William and Dorothy Raggio High Tech Center at the College of Southern Nevada.
He was first elected to the state Senate in November 1972, serving in 19 regular and 13 special sessions. He resigned midterm in January 2011, citing health issues.
He died while vacationing with his wife, Dale, in Australia.
Gov. Brian Sandoval said when Raggio died: "Senator Raggio's career exemplified the very best of public service. His dedication to law and order, higher education, and the fiscal health of this great state spanned literally decades of Nevada history and touched the lives of tens of thousands of Nevadans."
Although he was widely respected, Raggio upset some conservative Senate Republicans by backing major compromise tax increase packages to pay for education and other government programs as Nevada grew at a rapid pace.
Just before his retirement, Raggio was ousted from his post as majority leader, a position he held many times in his lengthy career.
Raggio also had openly backed Democratic U.S. Sen. Harry Reid for re-election in 2010 over Republican Sharron Angle.
At the time of his death, Reid called Raggio a fine example of a Nevada leader: "He always fought for Nevada, and his invaluable contributions and service to our state will live on."
Raggio was born on Oct. 30, 1926, in Reno. He served as a second lieutenant in the Marine Corps Reserve at the end of World War II.
He graduated from UNR and received his law degree from the University of California-Berkeley.
Early in his legal career, he became a deputy district attorney in Washoe County and then spent 12 years as the elected district attorney.
He gained fame in 1960 for burning down an illegal brothel operated by the infamous Joe Conforte. Conforte later was convicted and sentenced to prison for trying to extort Raggio.
Conforte now is a fugitive from justice living in Brazil.
Raggio lost a 1970 race for the U.S. Senate to Howard Cannon and the 1968 Republican primary for Congress to Ed Fike.
Although he never won statewide office, he quickly gained a reputation as Northern Nevada's strongest advocate after he was elected to the state Senate in 1972.
Assemblyman Pat Hickey, R-Reno, recalled at the time of Raggio's death that he loved to have fun with freshman lawmakers who didn't know his reputation for jokes. If Raggio saw a new lawmaker in a restaurant while dining, he would go up to the legislator and say, "I'm a little short today, could you lend me 20 bucks?"
He would always get the cash.
"I don't think he's ever paid anybody back," Hickey said of Raggio's signature joke, which he repeated session after legislative session.
At his induction ceremony into the Nevada Senate Hall of Fame in 2011, Raggio said he never imagined that he would serve 10 terms in the state Senate, but that in retrospect, he realized he spent nearly half of his life in the Legislature.
"As I said we've had tough times, and we've had some serious issues that we've had to deal with," he said. "And obviously we've often disagreed. But in the end I always felt that the final result was in the best interest of the state of Nevada and I was privileged to be a part of that process."
Contact Capital Bureau reporter Sean Whaley at swhaley@reviewjournal.com or 775-687-3900. Follow him on Twitter @seanw801.

Celebrating the Silver State