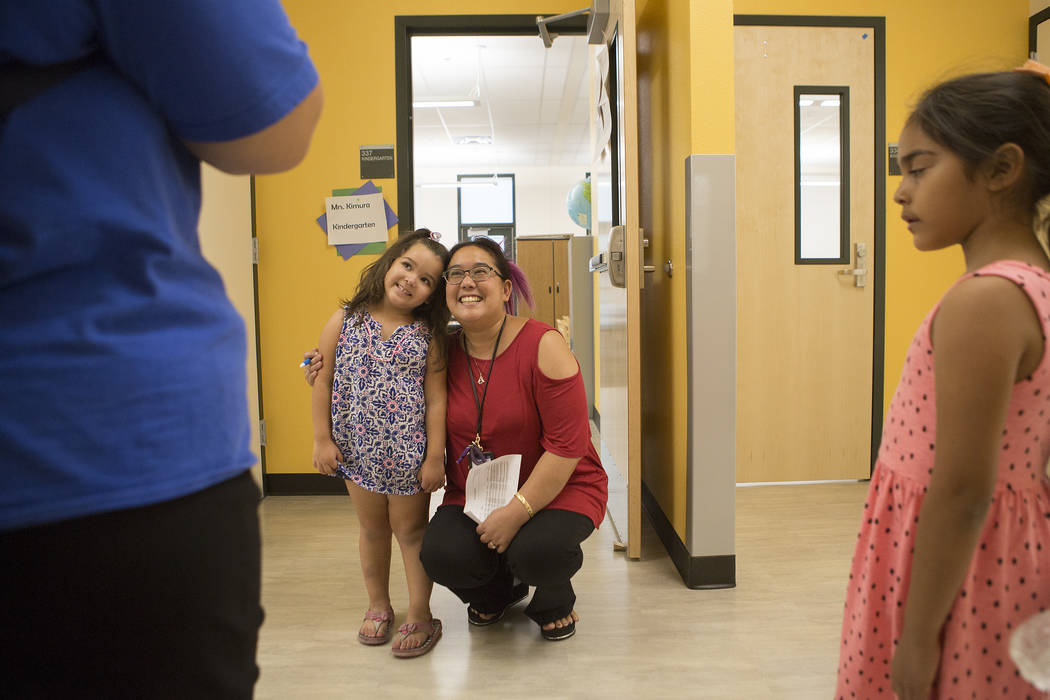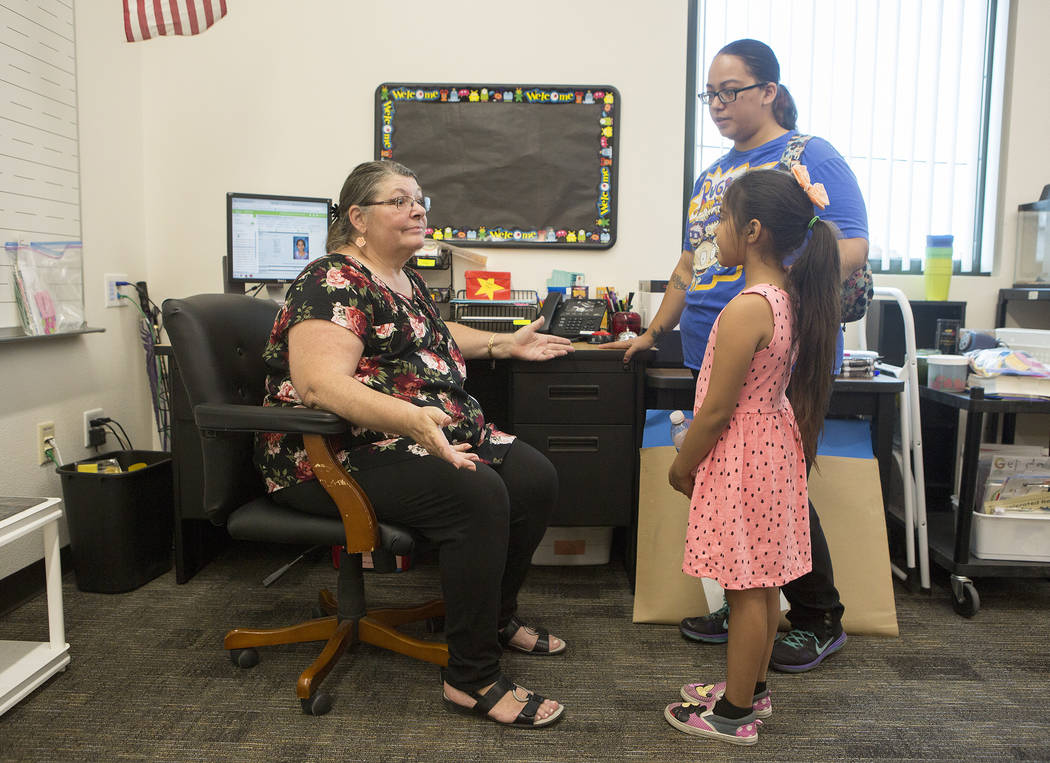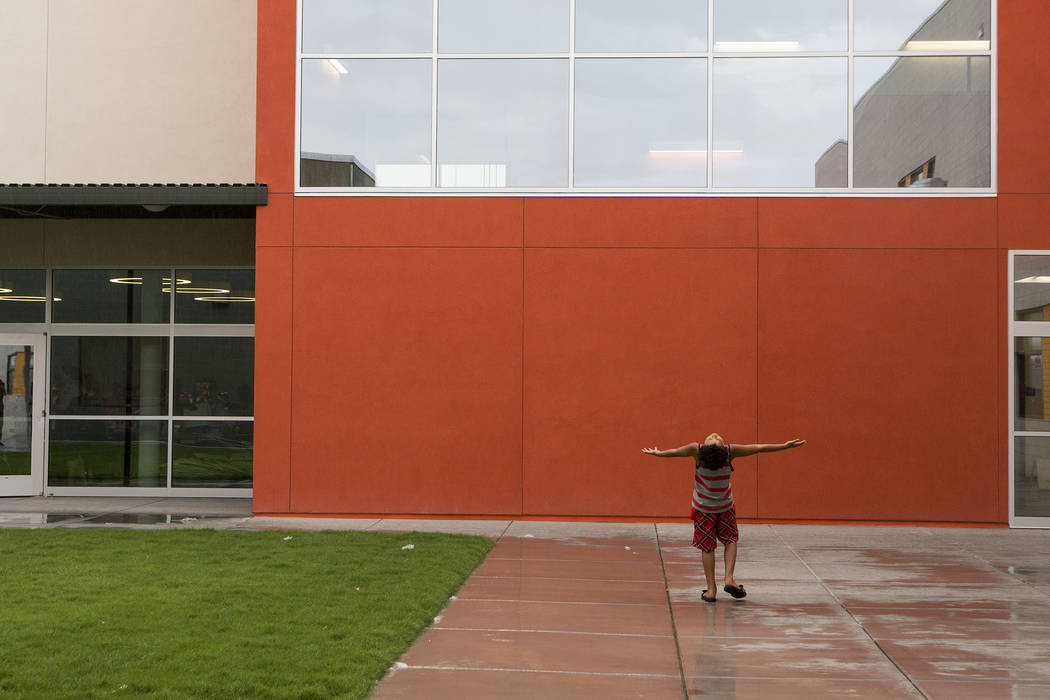 Say goodbye to those lazy days of summer. School's back in session, kids.
More than 320,000 Clark County children are flooding into 356 schools — six of them new — for the start of the 2017-18 academic year.
The new schools, which add 6,000 seats to the district's capacity, will help alleviate overcrowding in the nation's fifth-largest school district. But new schools aren't the only changes this year.
Before we get to those, police are reminding commuters to slow down and watch out for children on the roads. The district runs 1,600 bus routes a day, so you'll want to be especially cautious around those big yellow buses. Parents also should remind their kids to look both ways and cross in designated areas.
Now, without further ado, here are some new initiatives and key figures to know:
■ Schools will operate under an empowerment model for the first time this year, after a 2015 state law mandating a reorganization was solidified during the last legislative session. While many are optimistic the model may lift student achievement, concerns linger.
■ Looking for a job? The district is still seeking 400 teachers, 140 of those in the special education department. That's despite hiring more than 80 special education teachers from the Philippines.
■ As students bury their heads in their books, district officials still have their heads in the books, too, working to close a $45 million budget deficit. It's unclear right now whether closing the deficit will mean cutting teacher positions.
■ The new year ushers in a new year of accountability as well. A new federal law, the Every Student Succeeds Act, is a change from the previous nationwide mandate. Nevada plans to become the fastest-improving state in the nation by focusing on raising ACT scores and graduation rates and adding resources for English language learners. Nevada was among the first states to have its plan approved by the U.S. Department of Education.
■ In the next few weeks, parents will receive redesigned scorecards based on student scores on the state-mandated Smarter Balanced tests. The scorecards are intended to provide parents with more information on their child's performance.
■ Schools are also bracing for new state rankings, which will be released in September and are being calculated on new metrics. The state's largest districts are expecting fewer five-star schools — the highest rating — and more one-star schools.
■ The district is still working on policies intended to keep students safe from sexual predators, an issue highlighted in the Review-Journal's Broken Trust series. Two new laws, one requiring school employees to pass more stringent background checks and another imposing the checks on volunteers, intended to address issues raised in the series were passed during the recent legislative session. The district is waiting on clarification about which volunteers need to undergo the check. In the meantime, School Board approval of a new social media policy has been put on hold. Once the policy is approved, training on the new rules of the road will begin right away, officials said.
Contact Meghin Delaney at 702-383-0281 or mdelaney@reviewjournal.com Follow @MeghinDelaney on Twitter.