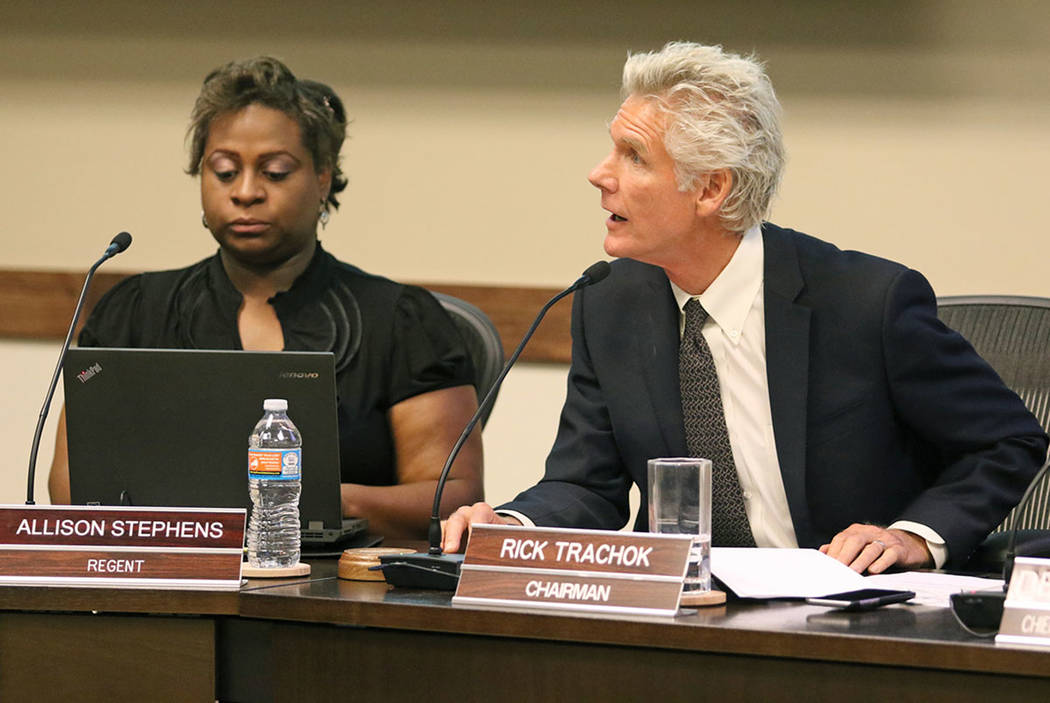 It's been two months since the Nevada System of Higher Education launched its multi-million dollar software for managing money and employees.
And aside from some minor hiccups, NSHE officials reported to the state Board of Regents on Thursday that the overhaul has been "incredibly successful."
The $41 million project, dubbed Integrate 2, includes a five-year subscription for software, consulting costs and the salaries of NSHE employees who got it up and running. It's the second phase of an effort meant to streamline and combine services among all of NSHE's eight institutions.
Integrate 1 launched in late 2011 and created a student management network across the state's seven colleges. With Integrate 2, human resources and financial information are being managed via a cloud-based subscription software called Workday. The Workday subscription is about $14.5 million.
Chris Mercer, interim project director, said when the project launched on Oct. 1, NSHE got about 450 requests for help a day. That number has dropped to between 60 and 70, he said.
"We have begun to stabilize," he said.
Mercer said he's done about 50 of these system-wide overhauls, and that it takes about 90 days for every employee to feel comfortable.
"It's a huge undertaking," he said. "There's a learning curve."
There have been issues with paychecks for fewer than than 1 percent of the more than 25,000 employees, Mercer said.
Chet Burton, chief financial officer for NSHE, said he's been through software overhauls before, and that Integrate 2 has been the most successful one.
In other business Thursday, the board of regents approved Dr. Margo Martin as acting president of the College of Southern Nevada, effective Jan. 31. She will replace Michael Richards in an acting capacity while the regents undertake a national search for a permanent leader.
Contact Natalie Bruzda at nbruzda@reviewjournal.com or 702-477-3897. Follow @NatalieBruzda on Twitter. The Associated Press contributed to this report.