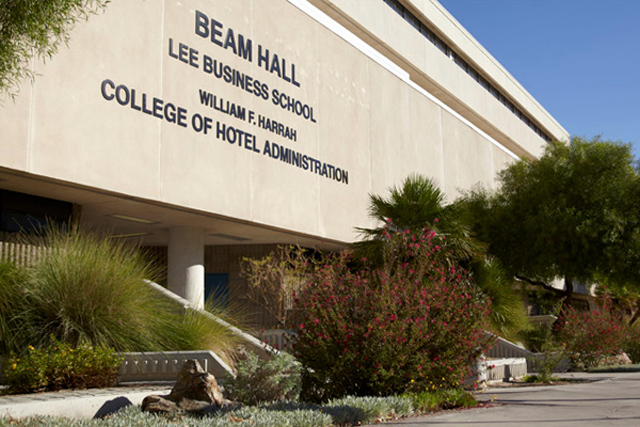 Classes canceled Tuesday for several University of Nevada, Las Vegas students are expected to resume Wednesday.
On Tuesday morning, classes in Frank and Estella Beam Hall — home to the Lee Business School and the William F. Harrah College of Hotel Administration — were canceled because of air conditioning issues, according to Megan Downs, UNLV spokeswoman. The cooling tower motor of the air conditioner had to be replaced.
Students were notified of the cancellations by email, Downs said. University officials also used social media to inform students.