Arbor View principal's legacy continues in school, scholarships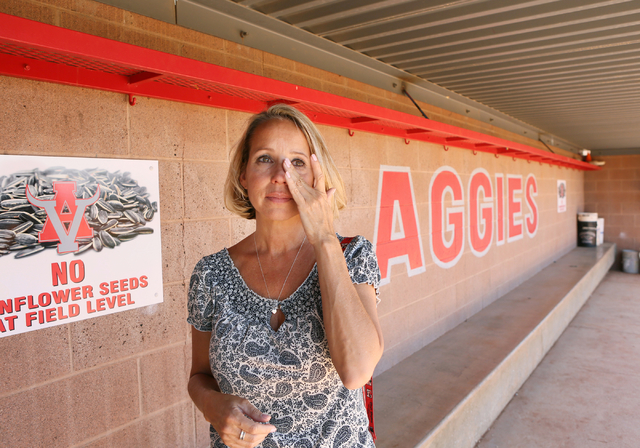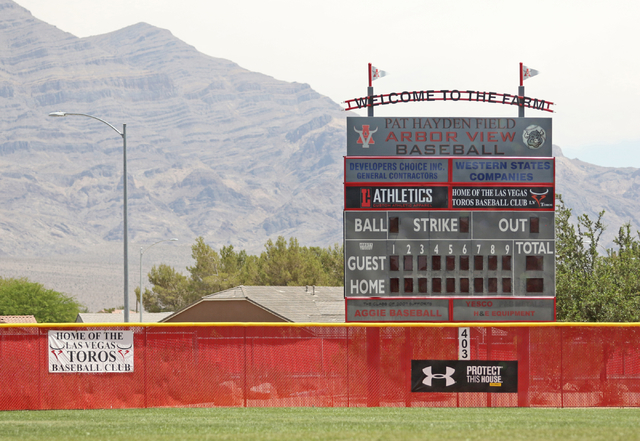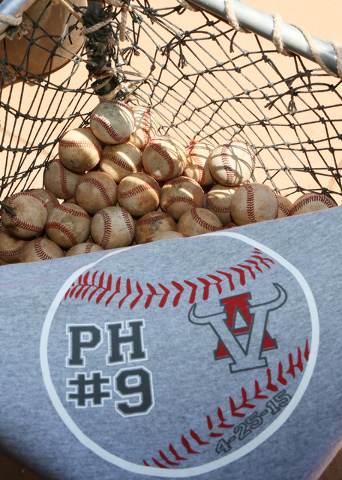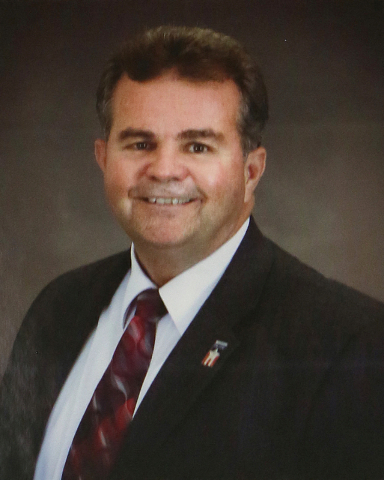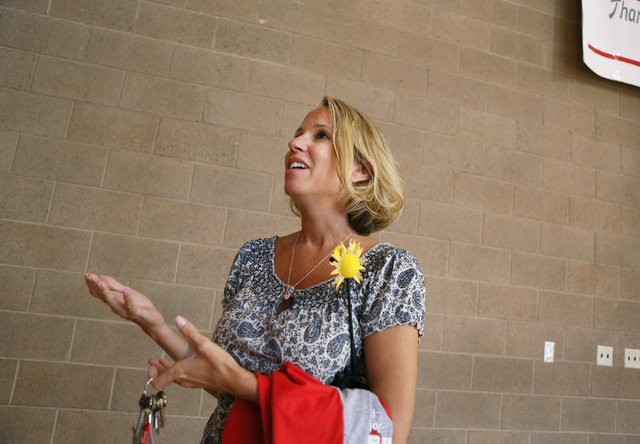 It has been two years since the death of former Arbor View High School principal Patrick Hayden, but co-workers, friends and family members still cannot speak about him without shedding a few tears.
His impact was so vast that Arbor View continues to honor his legacy with the school's baseball field and scholarship named for him. There is also a day held in his honor every April.
"I'm still in shock that he's gone," said Denise Tomchek, assistant principal at the school. "He had a way of making everyone feel special and important, like you were No. 1. He was a compassionate leader and educator. You don't find that anymore."
Hayden was born on Jan. 28, 1954, in Ontario, Ore., to Don and Mary Eldine Hayden.
He was raised in Las Vegas and graduated from Western High School in 1972.
Hayden earned his bachelor's degree from Southern Utah State College in 1976 and went on to earn his master's degree from UNLV in 1978.
He joined the Church of Jesus Christ of Latter-day Saints in 1976 and was married to Vickie Hayden, on Aug. 19, 1977 in Salt Lake City.
He started his career as a teacher and coach, then went on to be an administrator and principal.
His colleagues and students knew him as a compassionate and caring man.
"People wanted to be better for him because of the level of respect they had for him," said Lynda Frawley, administrative school secretary. "He was like everyone's dad, but he felt more like a brother to me. Every day, he came in and hugged me. He hugged everyone, including students and parents. I thought it was weird at first, but now I realize I'll never have another boss like him."
During his 34 years working for the Clark County School District, Hayden opened Cheyenne High School, Centennial High School, Leavitt Middle School and, in 2005, Arbor View High School.
He remained at Arbor View until his retirement in 2011.
That same year, he was inducted to the Southern Nevada High School Football Coaches Hall of Fame. He was later added to Arbor View's Athletic Hall of Fame.
"He was always very supportive of our athletic teams and driving our school spirit," said Roger Brown, physical education teacher and athletic director at the high school. "Arbor View was his fourth son. He loved our school like it was his baby. He put all of his energy into it."
He enjoyed spending time outdoors and loved visiting his cabin in the mountains, woodworking and spending time with his wife, children and grandchildren, said his sister Dawn Hayden.
Hayden died at 59 on Oct. 19, 2013.
He was found unconscious in the water during a triathlon at Lake Mead just before 9 a.m. by one of the event organizer's kayak patrollers.
An avid swimmer, he planned to finish the race with his daughter-in-law and two sons.
When he died, hundreds came to a candlelight vigil at the baseball field to remember him and celebrate his legacy, Tomchek said.
"He produced so much in his almost 60 years of life," Dawn said. "It makes missing him almost harder because he was involved with so many people, but I know his legacy will live on through all of the teachers and students whose lives he touched."
He is survived by his wife, three sons and seven grandchildren in addition to one due in July.
For the past two years, the school has hosted Pat Hayden Day on April 25 at Pat Hayden Baseball Field.
This year, the team presented the Hayden family with a check for all donations received from the T-shirt sales and a GoFundMe campaign and had the family throw out the first pitch.
The family uses the donations to further honor Hayden through the Pat Hayden Memorial Scholarship Fund, which is awarded to Arbor View seniors with a 3.2 GPA or higher who plan to attend an accredited college or university in Nevada.
"Our school's 10-year anniversary just passed, and we still have 50 of our original teachers here. I think it's because Pat had a way to make us all feel important," Frawley said. "We didn't just lose a boss; we lost a family member, but his legacy continues to live on in a lot of us."
To reach North View reporter Sandy Lopez, email slopez@viewnews.com or call 702-383-4686. Find her on Twitter: @JournalismSandy.
Naming Las Vegas
The history behind the naming of streets, parks, schools, public facilities and other landmarks in the valley will continue to be explored in a View story the first Thursday of every month.