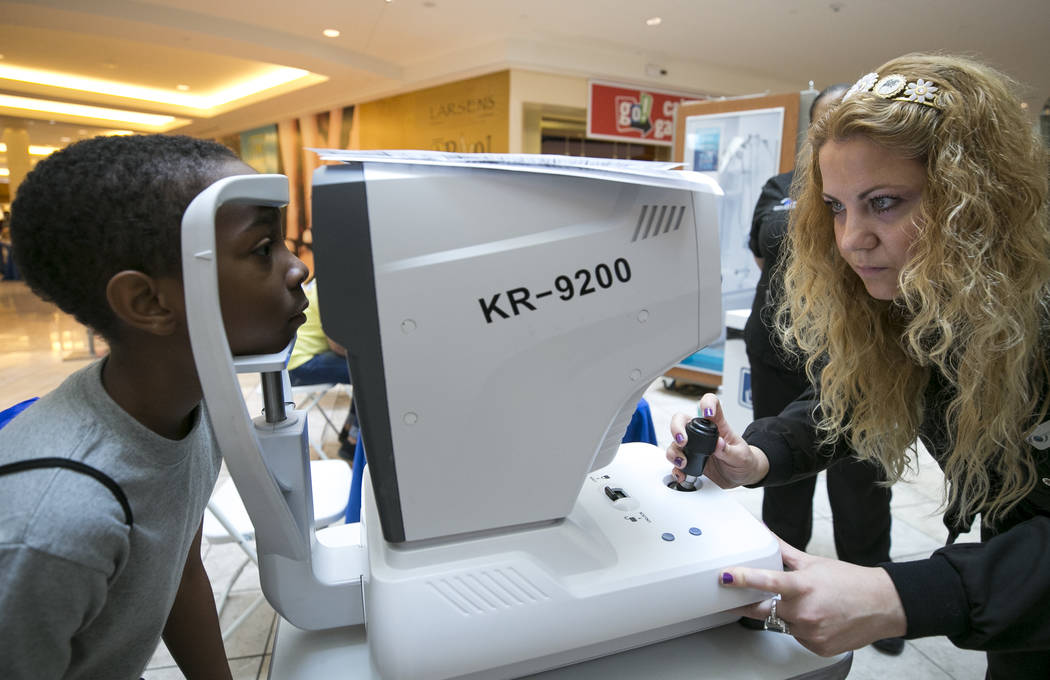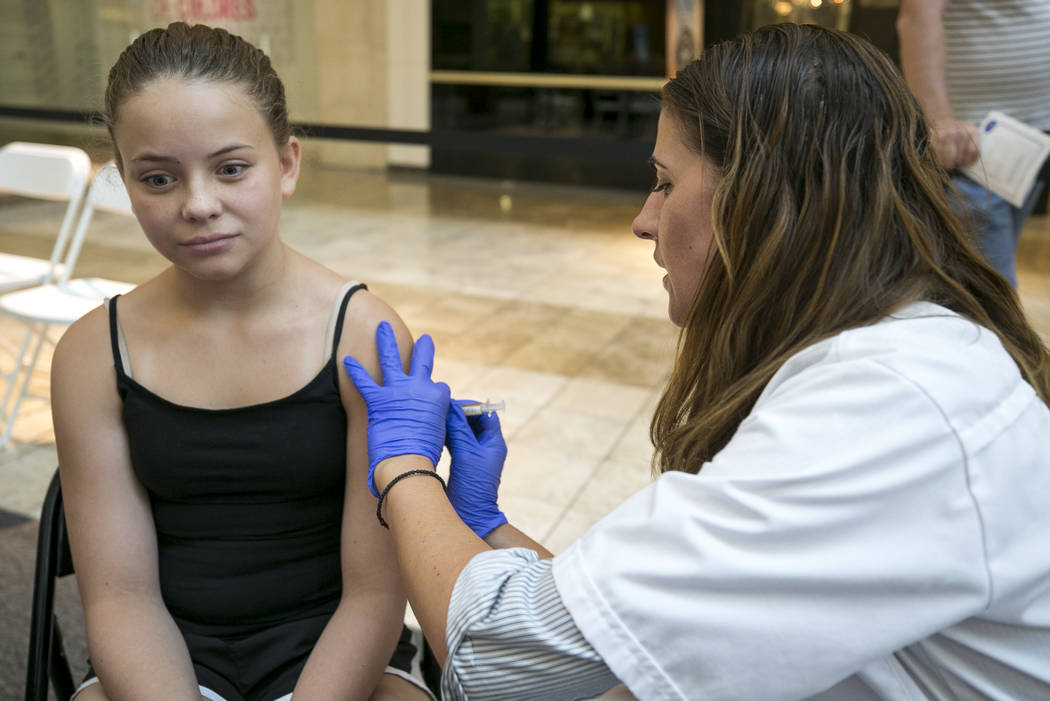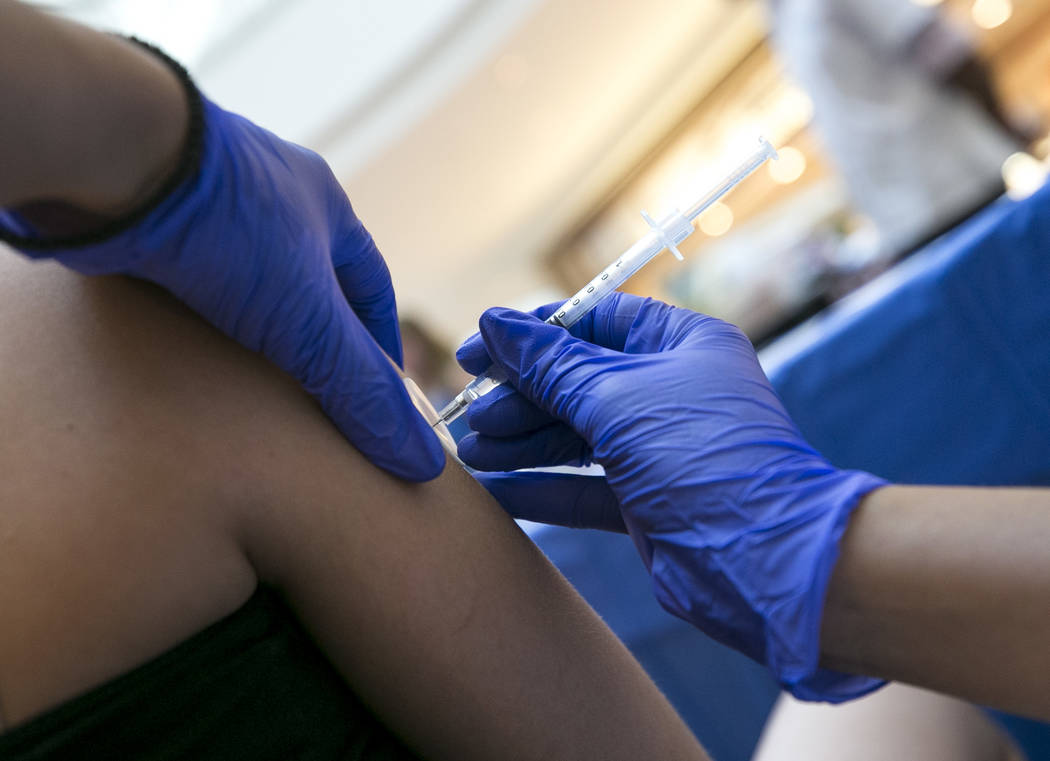 With the snip of a ribbon, Cox Las Vegas and the Clark County School District kicked off their 10th annual back-to-school fair Saturday.
Representatives from libraries, health agencies and museums across the valley set up 40 information booths at the Galleria at Sunset mall in Henderson on Saturday morning. Another 20 from the school district joined the fair with information on after-school programs.
"We would like to see what else we can offer our child," said Dinorah Gonzalez, who moved to Las Vegas with her husband, Jose, and three children about a year ago from Utah.
"Places to go, things to do with the kids," her husband said.
Instead of letting her children surf the web, Gonzalez said she'd like to enroll them in extracurricular programs through the district.
For some people, the fair is an excuse to get out of the house and help students get excited about learning, said Sandra Cosey, a CCSD substitute teacher who will begin teaching special education at Reed Elementary School in two weeks.
"All my life, school has been important, because my parents were not able to finish school," Cosey said. "Some things I knew about, but I find out about different resources they have (at the fair)."
School starts two weeks earlier than normal this year to accommodate end-of-semester testing before the winter break, but administrators and parents say they aren't feeling the time crunch.
"I think there was more to do this summer … but I think that we got everything done," Clark County School District Chief Academic Officer Mike Barton said. "We're ready to go."
The fair at the Galleria at Sunset mall was the first of four this summer. In addition to gathering information on family and student activities around town, children can catch up on required immunizations at a lowered cost and receive a free eye exam.
Contact Jessie Bekker at jbekker@reviewjournal.com or 702-380-4563. Follow @jessiebekks on Twitter.