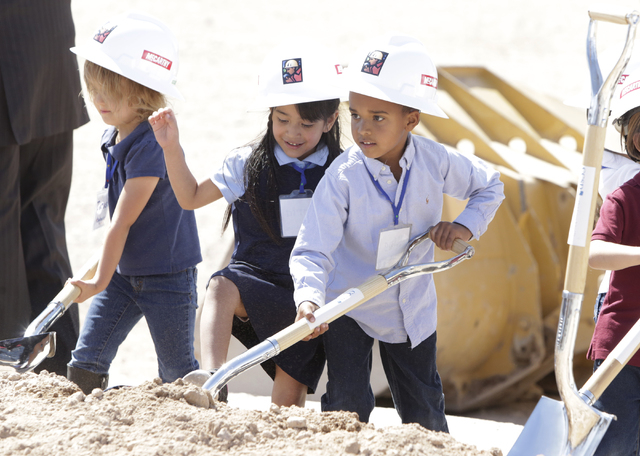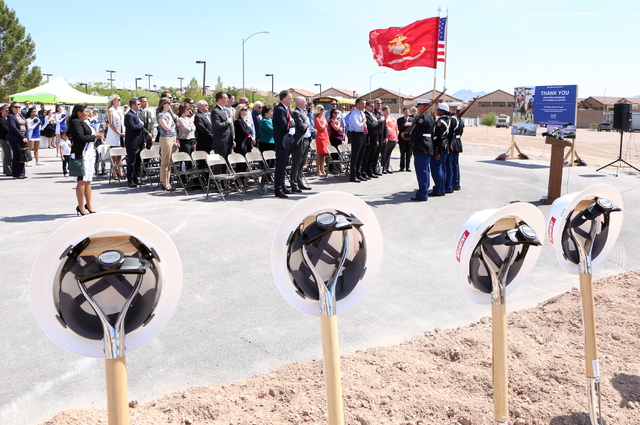 Construction crews broke ground Thursday on the first new campus to be built in the Clark County School District since 2010.
A groundbreaking ceremony that drew Gov. Brian Sandoval and state lawmakers to the future elementary school site at Dave Wood Circle and Galleria Drive in Henderson marked the official beginning of the district's plan to spend $4.1 billion on school construction over the next decade.
That plan's first phase calls for six elementary schools to open in fall 2017, with six campuses to open the following year.
Along with the Henderson site, the district soon will begin construction at Antelope Ridge Drive; Arville Street and Mesa Verde Lane; Chartan Avenue and Pioneer Way; Lamb Boulevard and Kell Lane; and Maule Avenue and Grand Canyon Drive.
Two replacement campuses for the aging Bell and Lincoln elementary schools also will open next year.
As of April 1, the district reported a record enrollment of 320,738 students, up more than 9,000 over the past three years. The Clark County School Board has voted to prioritize the first half of its 10-year construction plan on relieving overcrowded classrooms with new schools.
The future school at Dave Wood Circle and Galleria Drive, for example, will provide some relief to the neighboring Hinman, Sewell, Thorpe and Treem elementary schools.
At 101,620 square feet, the new campus will house 53 classrooms to serve up to 850 students. The projected budget tops $28.5 million.
A separate construction plan dating back to 1998 will fund additions to West Preparatory Academy, near the intersection of Martin Luther King and Lake Mead boulevards.
Contact Neal Morton at nmorton@reviewjournal.com or 702-383-0279. Find him on Twitter: @nealtmorton