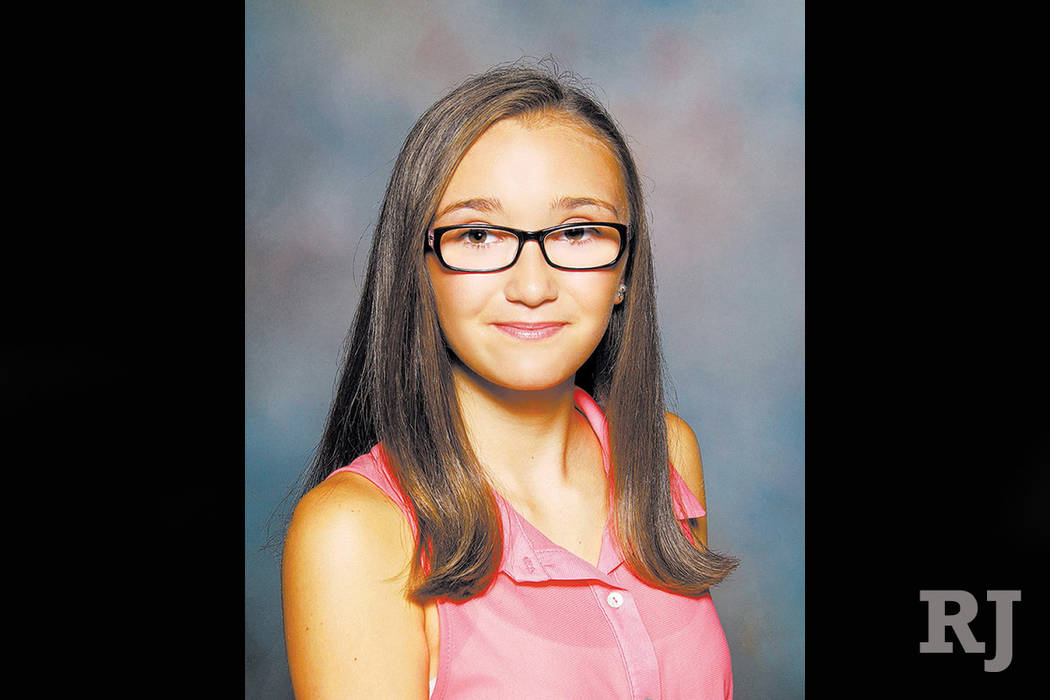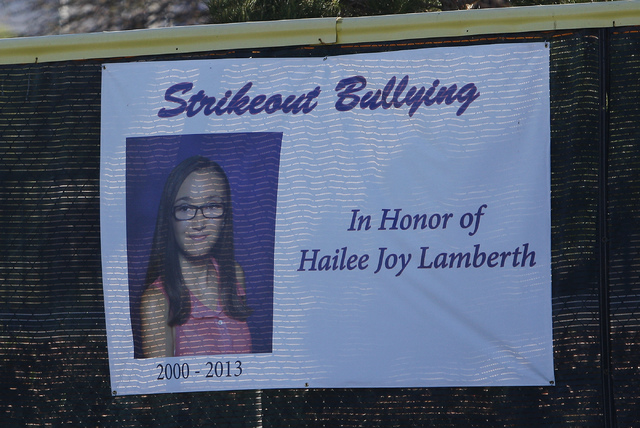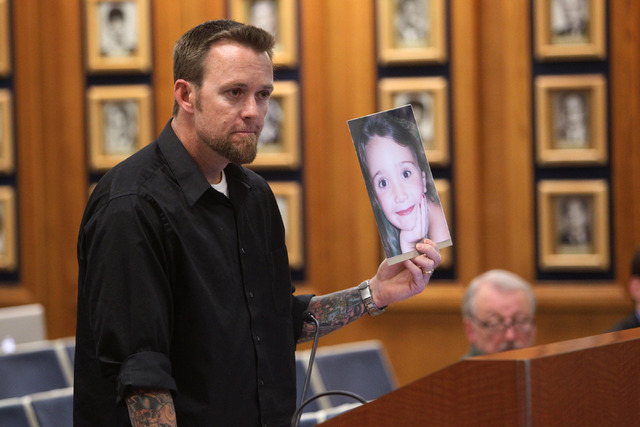 The Clark County School District won't be able to argue in an upcoming trial that bullying cannot contribute to suicide.
That's because the district's own training materials for staff discuss bullying as a potential risk factor for suicide, according to an order in a lawsuit filed by the parents of a Clark County School District student who killed herself.
"Based on the newly disclosed information concerning employee training on bullying, CCSD has clearly adopted the position that bullying is a risk factor for suicide," District Court Judge Linda Bell wrote in the order issued Monday. "Now, CCSD cannot be permitted to take a contrary position by virtue of their experts in defense of this action."
Jason and Jennifer Lamberth sued the Clark County School District — in both federal and state courts — after their 13-year-old daughter, Hailee, killed herself in late 2013. Hailee was a student at White Middle School in Henderson. In a suicide note, she said bullying played a part in her decision to take her life.
The district took almost two years to disclose the mandatory training for staff on bullying, which led to Monday's ruling.
District officials had no comment on the pending litigation. Lawyers for the family did not respond to a request for comment.
The District Court case is scheduled to go to trial in early November. The federal lawsuit filed by the Lamberths was remanded back to state court in August 2015.
Hailee's death resulted in a new law, signed by Gov. Brian Sandoval in 2015, creating the Office of Safe and Respectful Learning within the Nevada Department of Education.
It also required district officials to set up 24-hour hotlines to report incidents of bullying and imposed strict requirements on school officials to report and investigate bullying. The law required same-day notification when a bullying incident is reported, investigations within 48 hours and imposes consequences when parents are not notified.
The Legislature also has approved nearly $16 million for schools to contract with social workers to address the problem.
The law was updated this year, to allow principals more time to complete investigations if there are extenuating circumstances and to allow law enforcement officials priority in investigating allegations that are potentially criminal in nature.
Jason Lamberth, Hailee's dad, said he could not comment on the case proceedings, but said the work done this year in the Legislature strengthen's the original intent of "Hailee's Law."
"If there's anything that we can do to help other families so that they don't have to go through situations like ours, it's worth it just to help families and children throughout the state, and hopefully on a federal level," he said Wednesday.
Contact Meghin Delaney at 702-383-0281 or mdelaney@reviewjournal.com. Follow @MeghinDelaney on Twitter.
Related
Judge dismisses federal lawsuit over bullying death
CCSD raises concerns over lawyers hired in bullying suicide case
Nevada continues program to fight school bullying
Nevada Gov. Brian Sandoval signs anti-bullying legislation