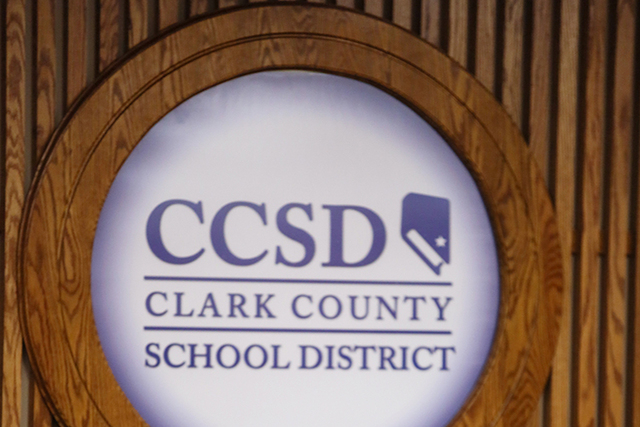 The Clark County School District released the first reports from an initiative announced last year to bring business leaders in to analyze the district's budget.
The committee, which includes CCSD officials, the Las Vegas Metro Chamber of Commerce, the Las Vegas Global Economic Alliance and Nevada Succeeds!, was formed last spring to be a public-private partnership that takes a look at this district's $2.3 billion budget.
The committee created three subcommittees to look at the effect that spending has on school performance: The School Comparison Subcommittee, the Program Evaluation Subcommittee and the Department Evaluation Subcommittee are all examining the district's return on investment.
Eight months after the committee was formed, the district released preliminary reports from each of the subcommittees on the CCSD website.
In a 42-page report, the School Comparison Subcommittee outlined its goals for the coming year, provided its framework for measuring school performance and gave samples of the data it used to measure school performance. In its conclusion, the report said more questions were raised than answered.
In a 12-page report, the Program Evaluation Subcommittee outlined its five-step approach for evaluating academic programs, which includes converting costs into a form that permits comparison across programs and schools and comparing the cost per student and benefit-to-cost ratio in schools using specific programs to schools that don't.
In a three-page report, the Department Evaluation Subcommittee proposed a framework to measure departments. Departments that aren't essential, such as safety, will have to be rated as meeting or exceeding the subcommittee's standards to be deemed adequate.
Glenn Christenson, co-chairman of the Las Vegas Global Economic Alliance Education Council, led the Program Evaluation Subcommittee.
"This should change the conversation in Carson City this year and give legislators assurance that, if they provide targeted funding to education on initiatives that are proven to increase student achievement, the money will be spent judiciously and will effectively support students," he said.
Contact Wesley Juhl at wjuhl@reviewjournal.com and 702-383-0391. Find him on Twitter: @WesJuhl.