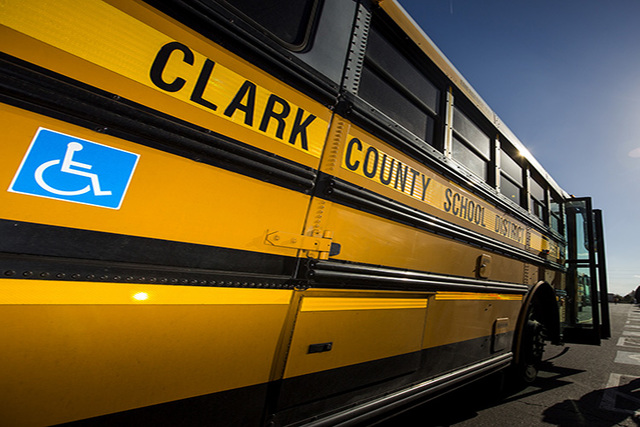 The Clark County School District is reminding families to register their school-age students for the 2017-18 year.
Families with current students can register on the Parent Portal through Infinite Campus at campusportal.ccsd.net. Those new to the district can begin registration at register.ccsd.net. Parents also can register on computers in schools.
Registration forms also can be accessed through a mobile device this year, a new feature.
School will begin Aug. 14, two weeks earlier than in 2016.
The district encourages all parents to register and enroll their students by that date, because state funding is based on enrollment data.
To find out which school a student is zoned for, parents may visit ccsd.net/schools/zoning or call the Demographics, Zoning and GIS Department at 702-799-6430.
For details regarding registration requirements, parents may visit register.ccsd.net or contact the child's school.
Contact Meghin Delaney at 702-383-0281 or mdelaney@reviewjournal.com. Follow @MeghinDelaney on Twitter.