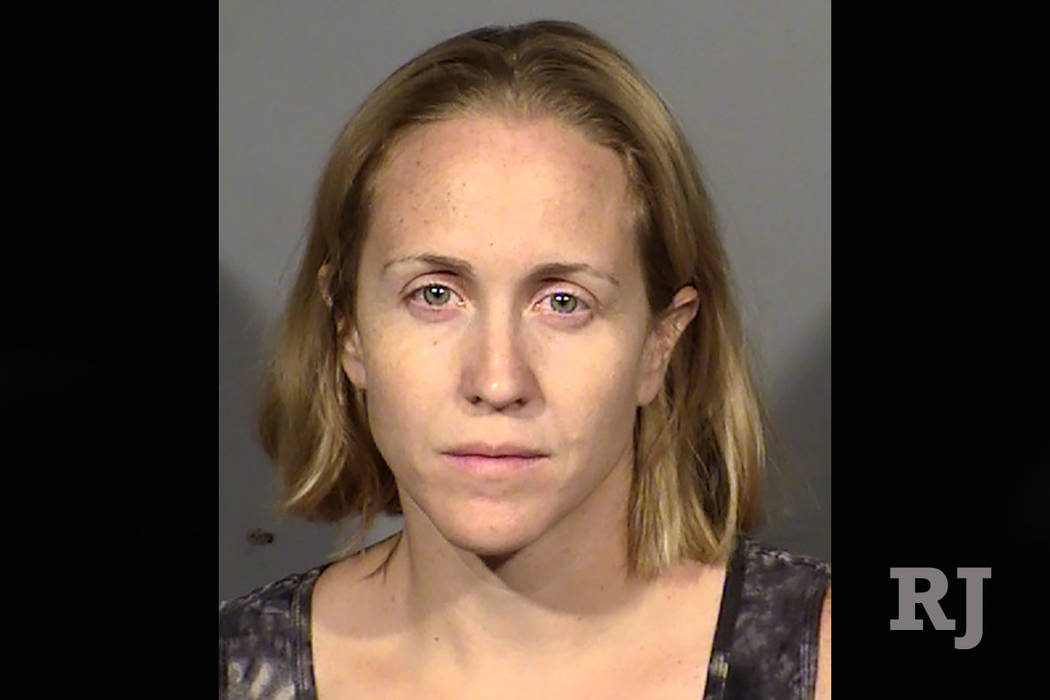 When asked by his mother who left the red marks on his arms, the 4-year-old special education student replied, "Ms. Katie did it."
A special education teacher accused of child abuse grabbed the student's arms and shook them while he screamed and cried, according to a Clark County School District police arrest warrant issued July 18.
His teacher, Kathryn Navrides, is accused of child abuse in the incident on April 25 at Deskin Elementary School, 4550 N. Pioneer Way, near Craig Road and Buffalo Drive. She was arrested Friday.
The boy had a tantrum about 12:30 p.m. and was trying to go to a "cool down area" but Navrides put him back in his chair, the warrant says. He wailed, a witnessing teacher's assistant told child protective services, and Navrides grabbed both of his arms and shook them. The boy ran toward the cool down area and Navrides followed.
He "refused to go and had crying tantrums" when his mother tried to take him back to school the next day, the arrest warrant states. He had not eaten or slept well since the incident, the warrant says, and had urinated and defecated on himself.
A teacher's assistant told investigators she did not notice any bruises or marks on the boy prior to the incident. A nurse later said the marks on his arms looked like handprints.
His mother also noted a bruise on his chest, police said.
Navrides said he hurt his arms while flailing them and hitting them on shelves, walls and chairs. Investigators determined the bruises were consistent with grab and restraint marks.
Navrides was hired by the school district in August 2009, CCSD said.
Her preliminary hearing is scheduled for Sept. 6.
Contact Mike Shoro at mshoro@reviewjournal.com. Follow @mike_shoro on Twitter.
4550 N. Pioneer Way, Las Vegas Nevada