CCSD superintendent in for big payday when he retires next year
September 25, 2017 - 5:06 pm
Updated September 25, 2017 - 6:38 pm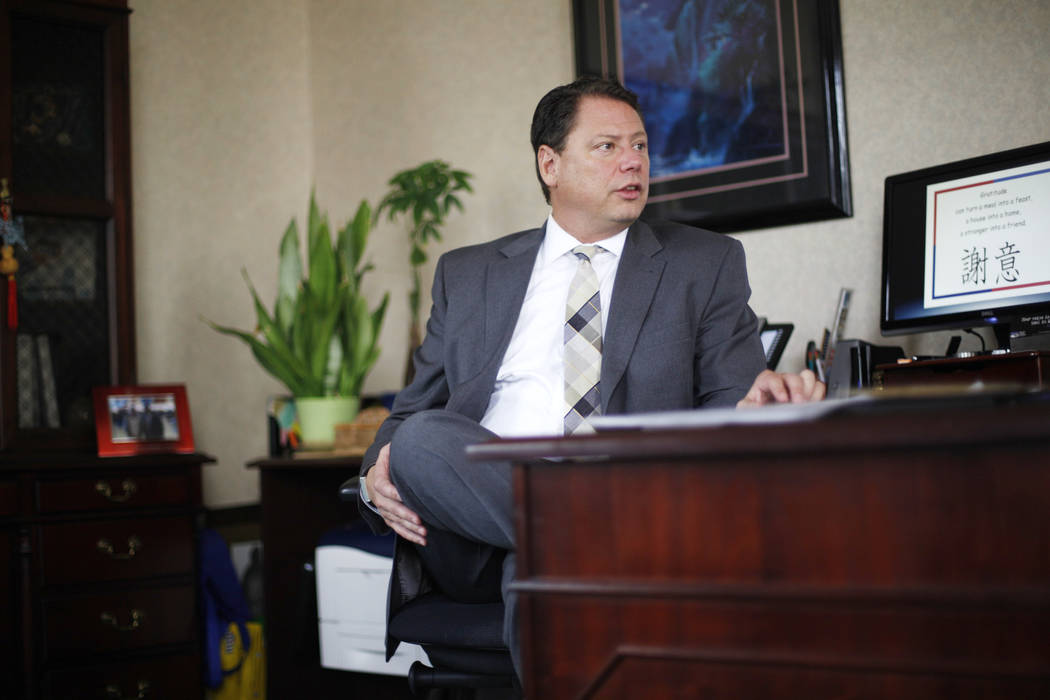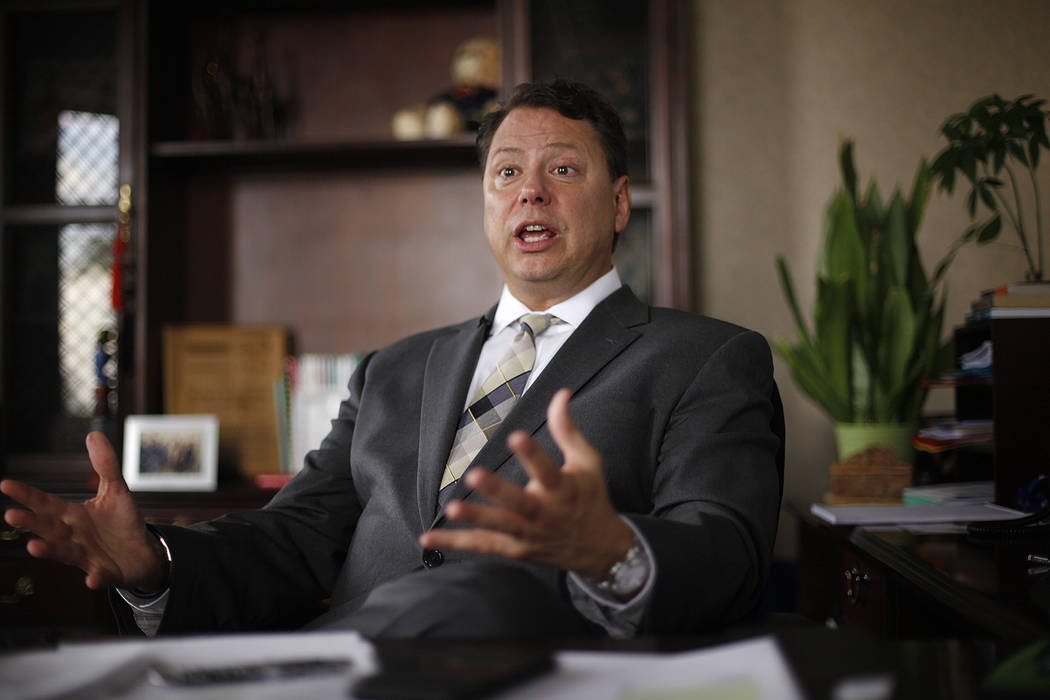 The leader of the Clark County School District could collect a special parting bonus — nearly $170,000 in unused sick and vacation days — on top of an estimated monthly pension of more than $19,000 when he retires in June.
Superintendent Pat Skorkowsky has not used 344 sick days and 84.5 vacation days as of Sept. 12, according to a public records request by the Las Vegas Review-Journal. He can receive compensation for up to 60 unused sick days and 85 unused vacation days.
With a daily pay rate of $1,169.95, that means he could garner a total payout of $169,642.75 upon retirement on June 30.
A spokeswoman said Skorkowsky plans to use some vacation time before his exit, meaning his payout could be less.
Skorkowsky will receive an estimated $19,811.78 in monthly pension benefits, according to Review-Journal calculations based on Public Employees Retirement System data. That figure is determined by his average monthly salary in his 36 highest consecutive months of pay — most likely his past three years in the district, when he brought in base salaries of $272,604, $280,788 and $280,788.
He will have served 30 years in the district by June, allowing him to immediately retire at age 53 and receive the maximum monthly benefit in the pension system.
The superintendent announced his impending retirement early this month amid a budget deficit last estimated at $50 million to $60 million.
The deficit will require more cuts than that, as the district is already well into its current fiscal year. The School Board has so far approved two rounds of cuts — $43 million in August and another reduction that cut nearly 315 jobs and could save up to $13.9 million.
Skorkowsky's payout comes as employees — and even some students — have called for higher-level administrators to share the pain, rather than cut from schools and support staff.
"How come you're not asking any of the high-salaried superintendents and associate superintendents to cut their salaries?" teacher Chet Miller asked the School Board during the second round of budget cuts on Sept. 14. "To take a voluntary cut of $50,000 for each one of the associate superintendents, how many jobs would you save? Think about that. These are people's lives."
Salary and benefits
Skorkowsky, who began as superintendent in 2013, will earn a base salary of $280,788 this year — plus $94,023 in benefits, according to district data.
His pension, like that of other district employees, is paid partly by the district and partly by himself — though the district pays for the entire 28-percent contribution, employees can contribute to their half by taking a reduction in salary or forgoing a salary increase.
Contact Amelia Pak-Harvey at apak-harvey@reviewjournal.com or 702-383-4630. Follow @AmeliaPakHarvey on Twitter.
Cost of the superintendent
2015-16
Base salary: $272,604
Benefits: $90,650.41
2016-17
Base salary: $280,788
Benefits: $93,543.16
2017-18
Base salary: $280,788
Benefits: $94,023.16