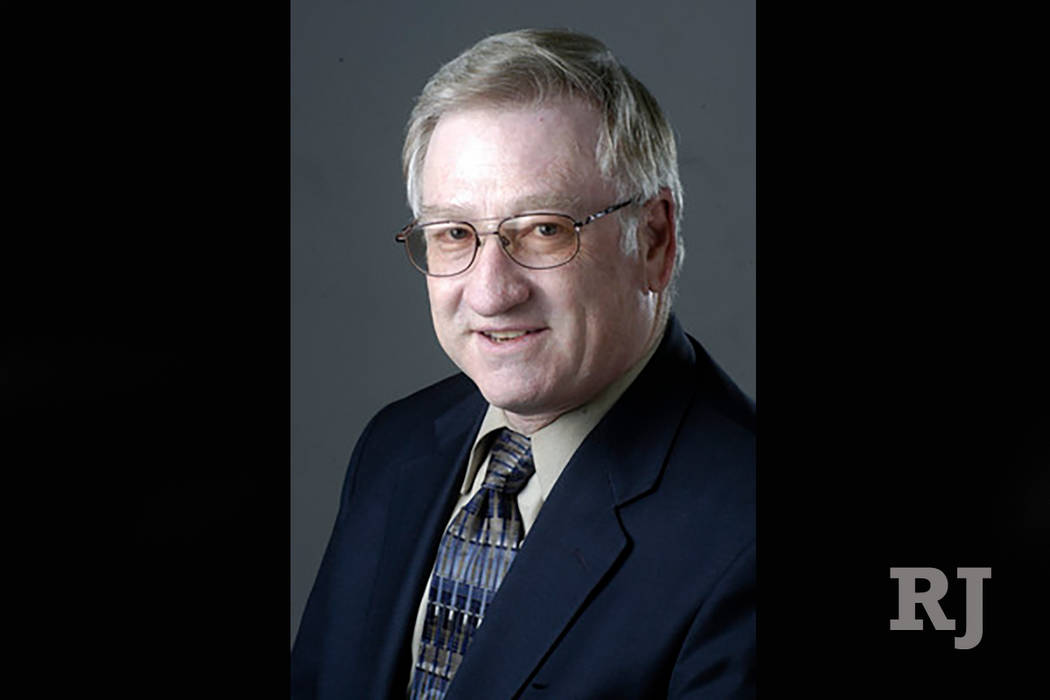 The Clark County School Board will discuss renegotiating terms of Associate Superintendent Edward Goldman's contract next Thursday, roughly a week after announcing an external investigation into allegations against him and his Employee Management Relations department.
The agenda item for the board meeting lists a discussion and possible action not to renew Goldman's existing contract and inviting him to renegotiate terms of employment for the 2018-2019 school year.
The discussion follows a letter that retired employee Donald Harris sent to the School Board earlier this month alleging favoritism, discrimination and a number of other issues with Goldman and the department. The letter, which wound up on social media, rattled the district as Harris garnered strong support from observers.
Goldman's contract, signed in 2011, automatically renews every year. While he is employed as chief negotiator on an at-will basis — meaning the superintendent may choose to remove him at any time — he is not at-will as an associate superintendent.
His contract states that if moved to another position, it must be one with at least the same pay range, step and length of contract that he held in his previous position.
His last position was as associate superintendent of the Education Services Division. A change to his employment still gives him the right to a post-probationary position at that level, according to the district.
Goldman's annual salary is $157,108 — including $4,000 per year in longevity pay — and $56,486 in benefits, according to the district.
Board President Deanna Wright could not be reached for comment on whether the move was a result of Harris' letter or the investigation.
Goldman did not comment on whether he felt the discussion was a result of Harris' letter or the investigation.
"The agenda item speaks for itself," he said, noting that his contract specifies he's only at-will in the negotiator role but not in his role as an associate superintendent.
In a statement, district spokeswoman Kirsten Searer said trustees and the superintendent have had several conversations about changing the way the district negotiates its contracts with employee associations.
The board also will discuss not renewing the contract for general counsel Carlos McDade and inviting him to renegotiate his terms of employment for the next school year.
Searer said that item comes from a request through Trustee Chris Garvey, who requested changing McDade's contract so that the general counsel reports to the School Board instead of the superintendent.
Garvey also asked that the contracts of all nonlicensed, at-will employees come before the board for annual review, Searer said.
Contact Amelia Pak-Harvey at apak-harvey@reviewjournal.com or 702-383-4630. Follow @AmeliaPakHarvey on Twitter.