Chancellor visits UNLV to get feedback on hunt for new president
November 15, 2018 - 5:42 pm
Updated November 15, 2018 - 6:48 pm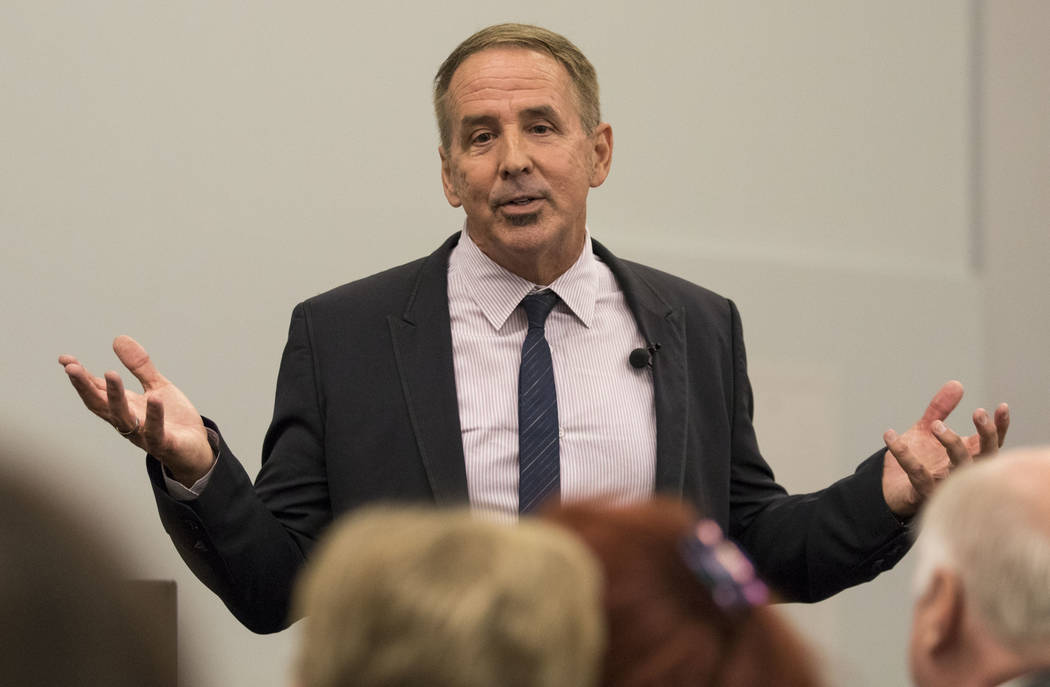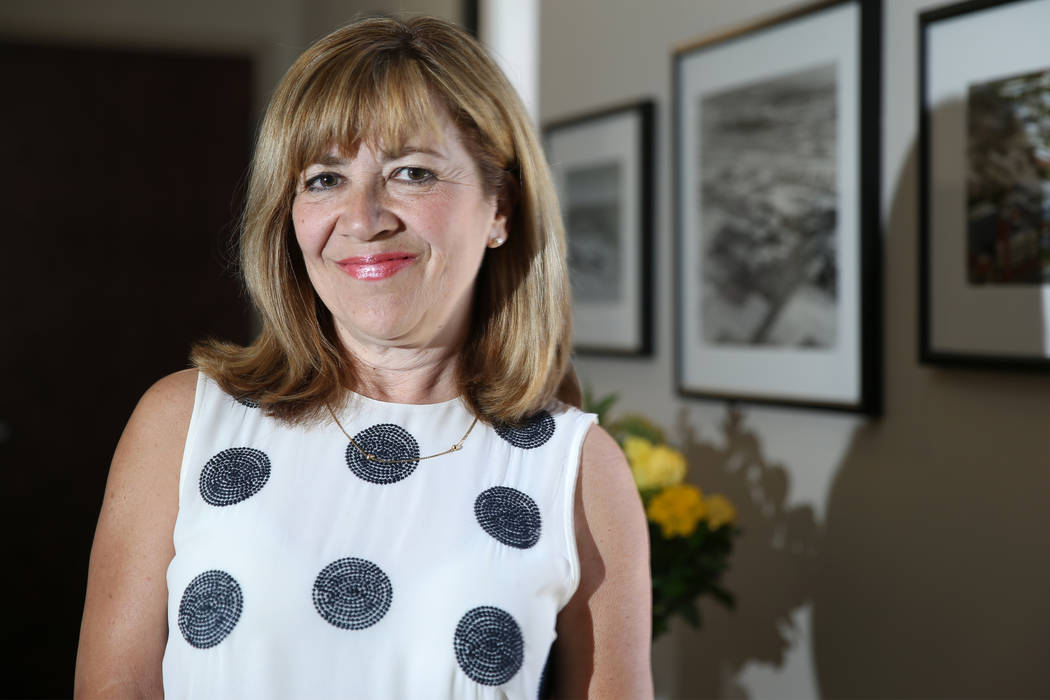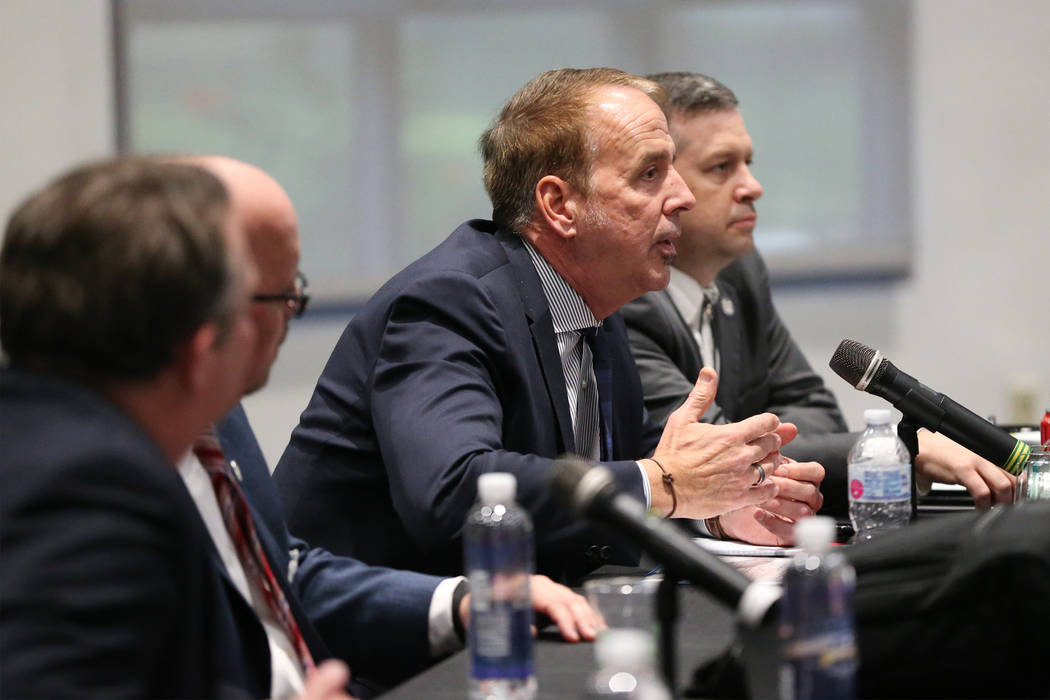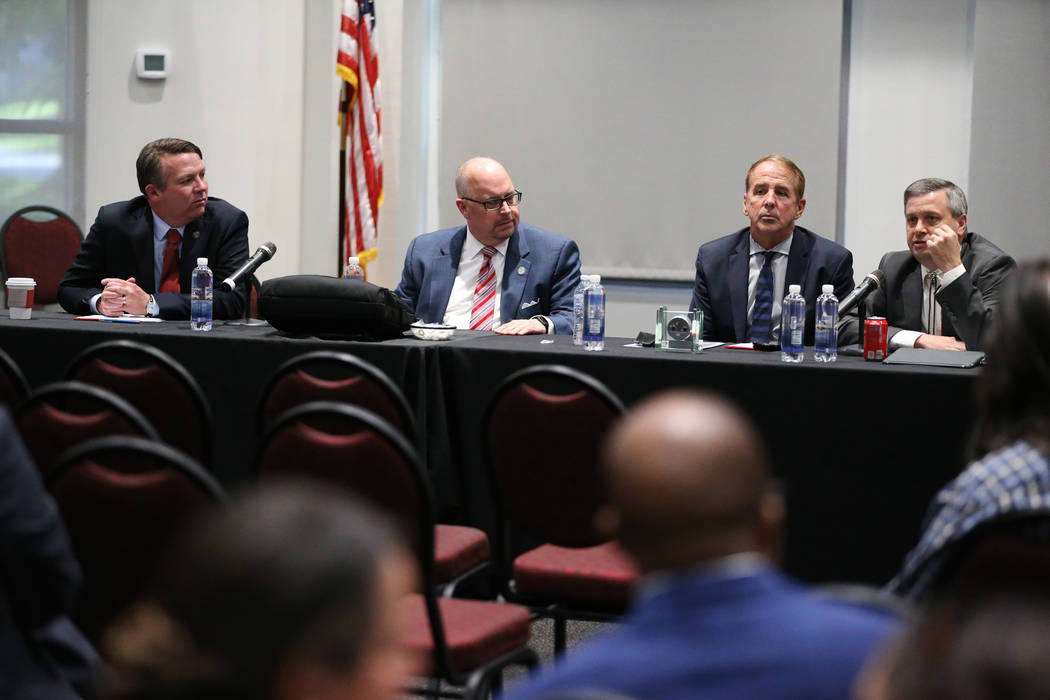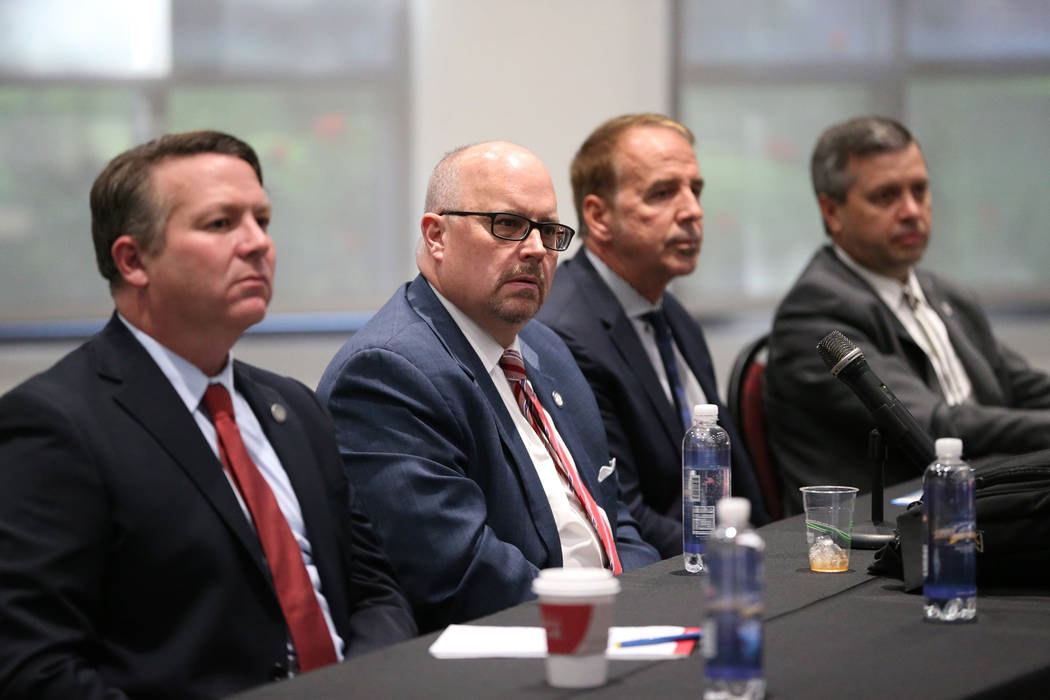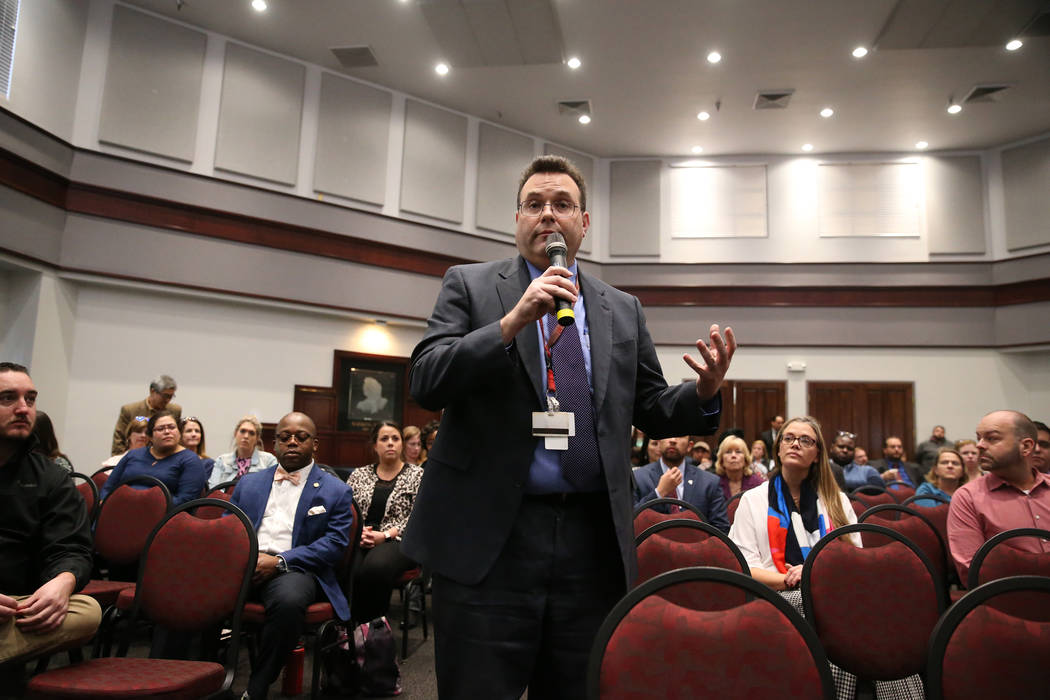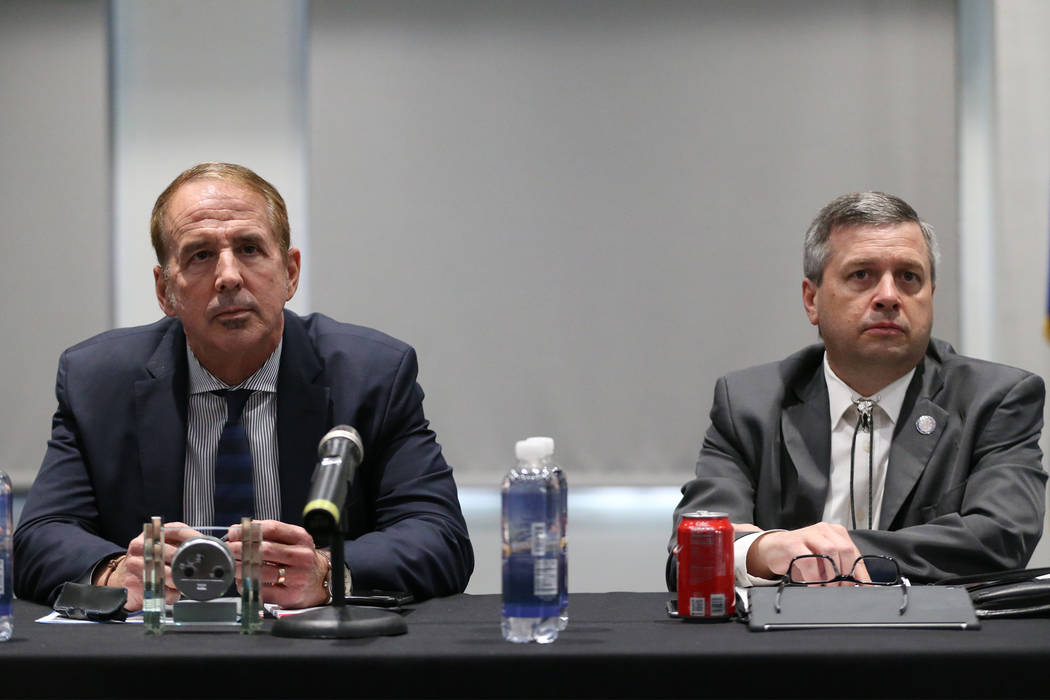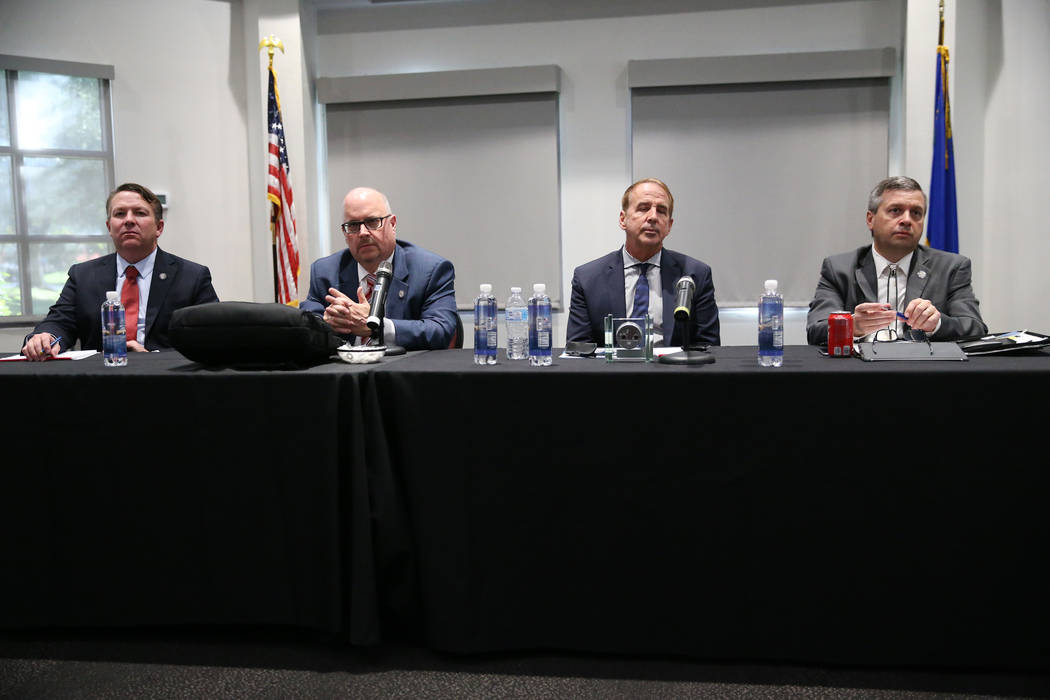 As Chancellor Thom Reilly prepares to lead the search for a new president at UNLV, two themes have risen to the top: Most people would support a national search for a replacement for Len Jessup, but many people think acting President Marta Meana would be a fine choice for the permanent post.
The majority of people who spoke to Reilly, head of the Nevada System of Higher Education, and Board of Regents Chairman Kevin Page during a public forum Thursday in the grand hall room of the Tam Alumni Center spoke on at least one of those themes.
"She is helping us move the needle," Carrie Ahlborne, senior director of annual giving and alumni engagement at UNLV, said of Meana. "We are starting to see more and more people say yes to UNLV in terms of their support."
The meeting was the second public forum Reilly has held since Jessup left the post in early April to serve as president of Claremont Graduate University in Claremont, California. Jessup's departure came amid some public disagreements between Jessup, Reilly and the Board of Regents.
UNLV is the third search for a leader that Reilly will help lead in a little more than a year as head of the NSHE. New presidents were recently hired at College of Southern Nevada and at Western Nevada College in Carson City.
While the process of a search will ultimately be up to the NSHE Board of Regents, Reilly promised it will be a "very open, transparent process."
In response to concerns voiced Thursday, Reilly said the last two searches were able to find candidates from diverse backgrounds who had track records of increasing student achievement overall and helping close achievement gaps between subgroups of students.
The timeline for beginning any kind of search is unclear, but Reilly said he would support leaving the current structure in place at least throughout the 2019 Legislative session, which runs from February through June. A few in the audience suggested starting a search in the fall of 2019 to ensure that the university has enough time to attract the best candidates.
Michelle Paul, an assistant professor and director of The Practice, a UNLV mental health clinic, said she thinks the national search is unnecessary and that Meana is the leader UNLV needs now.
"I'm not sure doing a national search is the best use of our time and energy," she said.
Regents have not yet decided how they will conduct the search, but many of those who spoke said they thought Meana would stack up nicely in a national search if she chose to apply for the permanent post.
Meana has not yet publicly said whether she's interested in the job.
Contact Meghin Delaney at 702-383-0281 or mdelaney@reviewjournal.com. Follow @MeghinDelaney on Twitter.