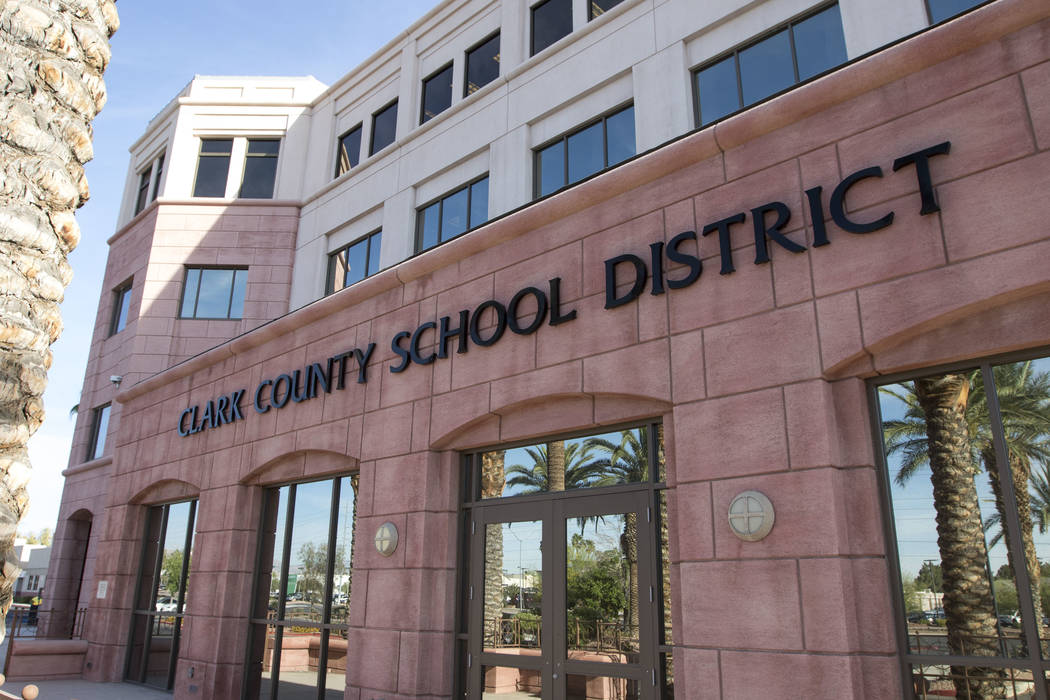 The Clark County School District is appealing last month's District Court order to release investigative documents on Trustee Kevin Child's alleged inappropriate behavior at schools and around staff.
The records are at the center of a roughly five-month legal battle with the Las Vegas Review-Journal over records that could reveal the reasons for Child's restrictions on visiting schools and staff. The school district has refused the news organization's requests for records of complaints and other documents on Child, which compelled the Review-Journal to sue.
District Judge Timothy Williams on June 27 sided with the Review-Journal's argument that the investigation is a public record and ordered the release of the documents.
"The school district is wasting precious taxpayer resources through its pointless extension of this litigation," Review-Journal Managing Editor Glenn Cook said Friday.
The school district has argued for the confidentiality of such documents.
"The District Court's decision will result in irreparable injury to CCSD employees and may also discourage future reporting of alleged discrimination," the district's appeal states. "The investigative file should be protected."
An investigation by the district's Office of Diversity and Affirmative Action concluded that Child created a hostile and intimidating work environment, causing anxiety among female employees.
Documents released throughout the ongoing lawsuit found that complaints about Child's behavior surfaced in 2014. Superintendent Pat Skorkowsky first restricted Child's access to district facilities on Nov. 30, requiring him to receive a written invitation to enter administrative offices and schools. More recent documents show that Skorkowsky again reminded Child of those guidelines in April and May.
Contact Amelia Pak-Harvey at apak-harvey@reviewjournal.com or 702-383-4630. Follow @AmeliaPakHarvey on Twitter.