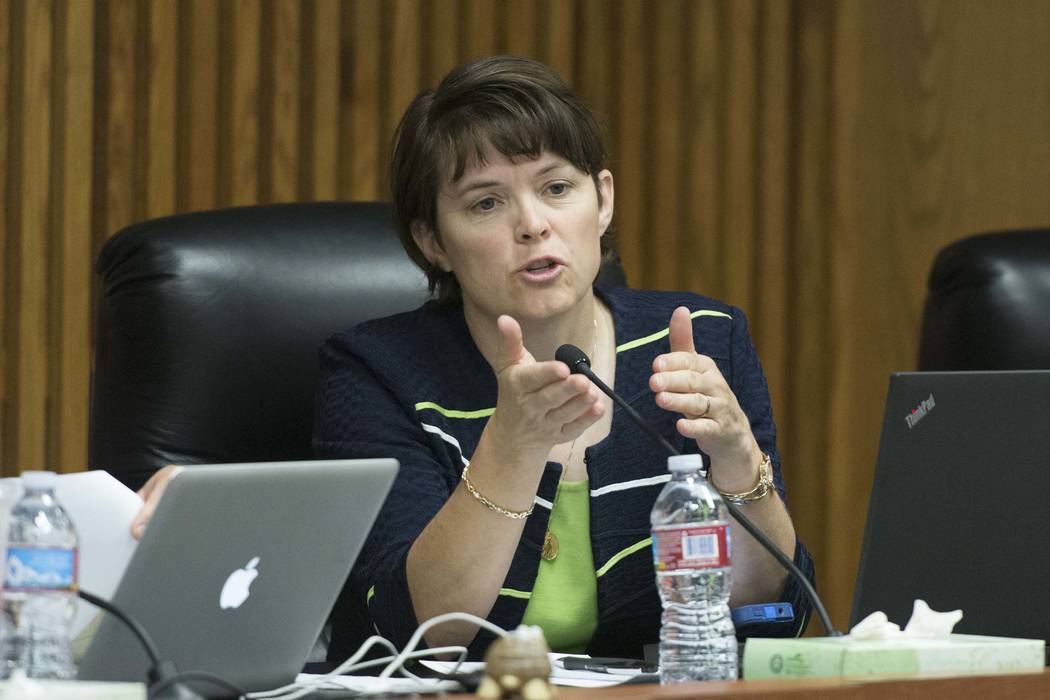 One of the most costly and critical aspects of the Clark County School District's reorganization now has funding — but won't roll out until well beyond an August deadline for the overhaul.
The massive information technology system that manages benefits, payroll, and other data for the district's roughly 40,000 employees is outdated and inefficient. But Gov. Brian Sandoval's approval last week of $17 million for a human capital management system spurs action on a key part of the district's decentralization.
"The most important thing to me is that we get this right," Trustee Erin Cranor said on choosing the best system to purchase. "As we have seen, whatever we get in place now may be what's in place for a long, long time to come. The sooner the better, as long as it's the right product."
A new system will increase transparency on budget and employee positions, and save time by simplifying payroll, the district's told the Legislature. It will also make the district reorganization easier — under the new model, schools will create their own strategic budgets based on staffing levels.
But roughly 1,200 employees work in multiple schools, so their salary can not easily be tied to one single school. A newer system would be able to accurately track such costs, supporting the strategic-budget model.
"Arguably, the (human capital management) system is the lynchpin to the whole concept of a successful reorganization," said Glenn Christenson, chair of the Community Implementation Council that has overseen the effort.
Weighing proposals
The district's request for proposals on the system received seven bids before it closed in April. The district will recommend a supplier to the School Board by Aug. 8.
The proposal to the Nevada Legislature set a full implementation date of Jan. 1, 2019. Yet as the district evaluates bids, district officials did not specify how long it would take to adopt the system.
"RFP responses are still under evaluation and as such, no information regarding proposed cost and/or performance may be released at this juncture," the district said in a statement.
State Board of Education Member Felicia Ortiz, a member of the council and a software consultant, was tasked with helping the district with its technology needs. She hopes the $17 million will cover costs for about three to five years — but there will costs to update the system.
"Whenever you buy a system it's not a one and done," she said. "There's always ongoing costs."
Contact Amelia Pak-Harvey at apak-harvey@reviewjournal.com or 702-383-4630. Follow @AmeliaPakHarvey on Twitter.