Clark County schools, teachers to collaborate on budget, lobbying
September 9, 2018 - 12:22 pm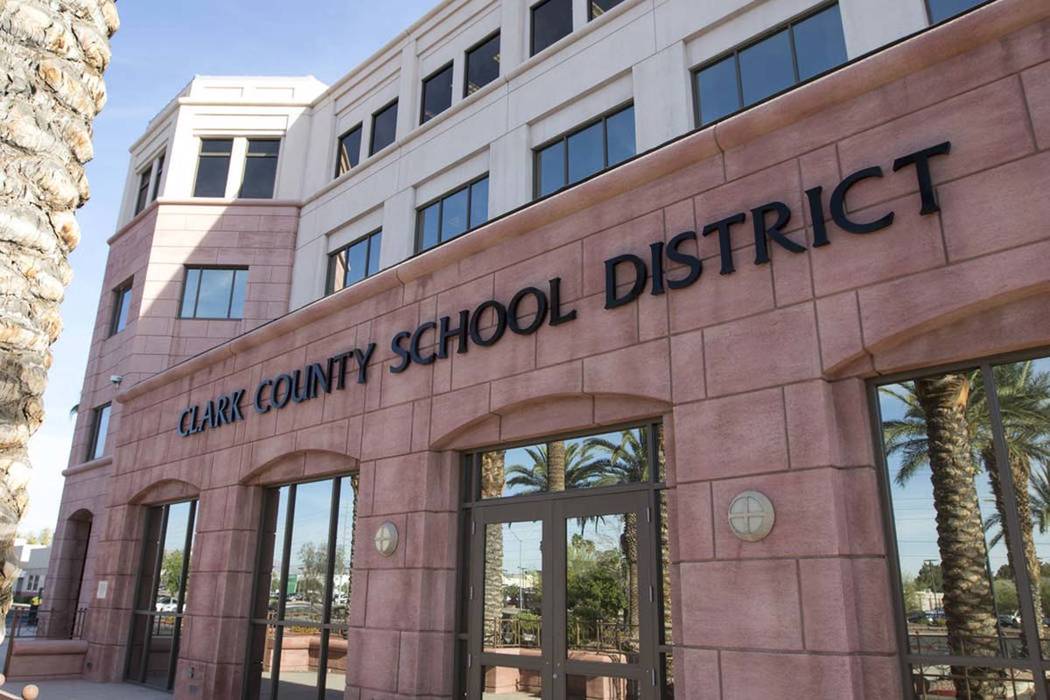 School district and local teachers union leaders have reached an agreement on how any additional money for education approved in next year's Nevada legislative session will be spent.
The collaboration was born out of the recent contract agreement between the Clark County School District and its largest union, the Clark County Education Association. The three-year contract, ratified on Aug. 30 by union members, is set to be approved Thursday by the School Board.
The package includes a memorandum of understanding about how any additional funding lawmakers add to the district's coffers will be used.
"We are going to go up collaboratively and seek additional funding," said the district's chief financial officer, Jason Goudie.
The memorandum is just the first step in the process.
By Jan. 29, the district will calculate a "basic minimum funding" request to cover necessary increases in per- pupil funding. It's really the base amount needed to keep the district functioning, Goudie said, similar to a cost of living roll up.
The teachers union will then meet with CCSD officials to review, discuss and potentially adjust that figure, according to the agreement.
Then, the two sides will work together to figure out a budget that includes a desired level of increase in employee compensation and benefits.
Those numbers will be added together and will serve as the basis for how much additional funding the district will seek during the legislative session, which will begin next year on Feb. 4.
Any funding secured during the session will first go toward the basic minimum funding. Any additional funding will be applied to increasing employee compensation and benefits, according to the agreement.
Goudie said the district hopes to replicate a similar memorandum of understanding with other union group.
"Regardless, they need to understand our budgeting process anyway," which includes making sure that minimum needs are met first, he said.
Contract changes
The three-year contract, set to be finalized by the trustees on Thursday, only provides guaranteed raises for teachers in the current 2018-19 school year.
A salary step increase for teachers will be retroactive to June 1, and is expected to hit teacher paychecks approximately 30 days after the contract is approved. The district is also going to pay raises for certain teachers who completed individual professional growth plans and make additional contributions to the teachers health insurance fund, retroactive to 2017.
Other than the pay change, the agreement on how to dole out any new funds is the only other major change to the contract, according to agenda materials posted online.
Union officials could not immediately be reached for comment Friday.
Contact Meghin Delaney at 702-383-0281 or mdelaney@reviewjournal.com. Follow @MeghinDelaney on Twitter.