Clark County students start new school year with big dreams
August 13, 2018 - 9:54 am
Updated August 13, 2018 - 9:12 pm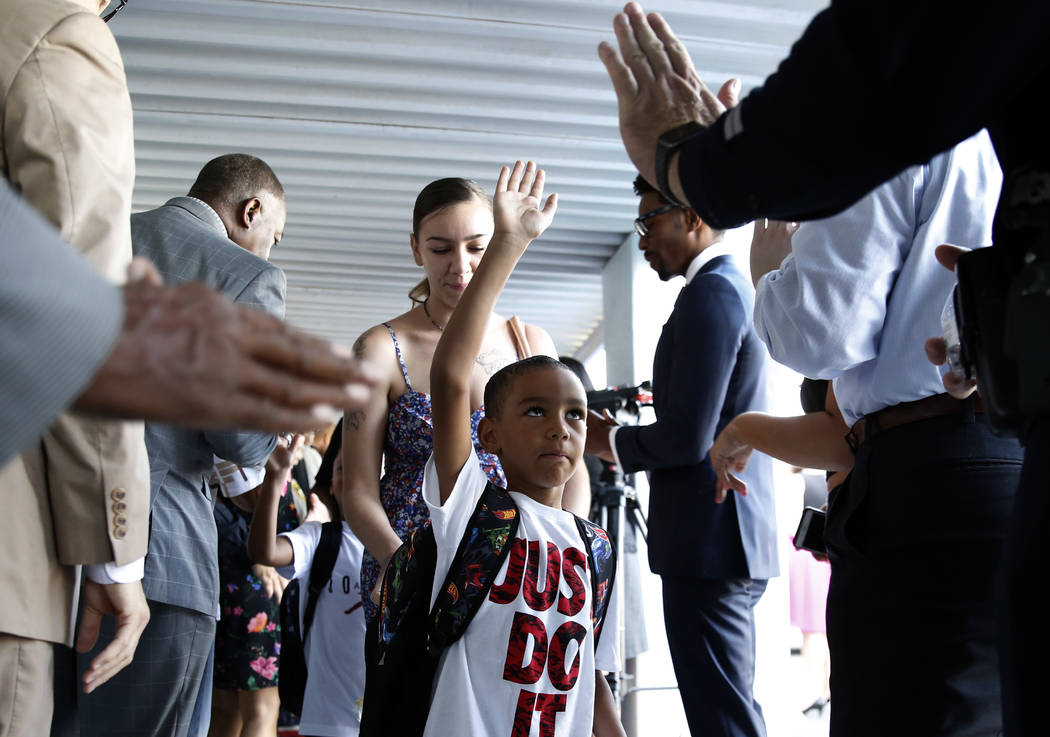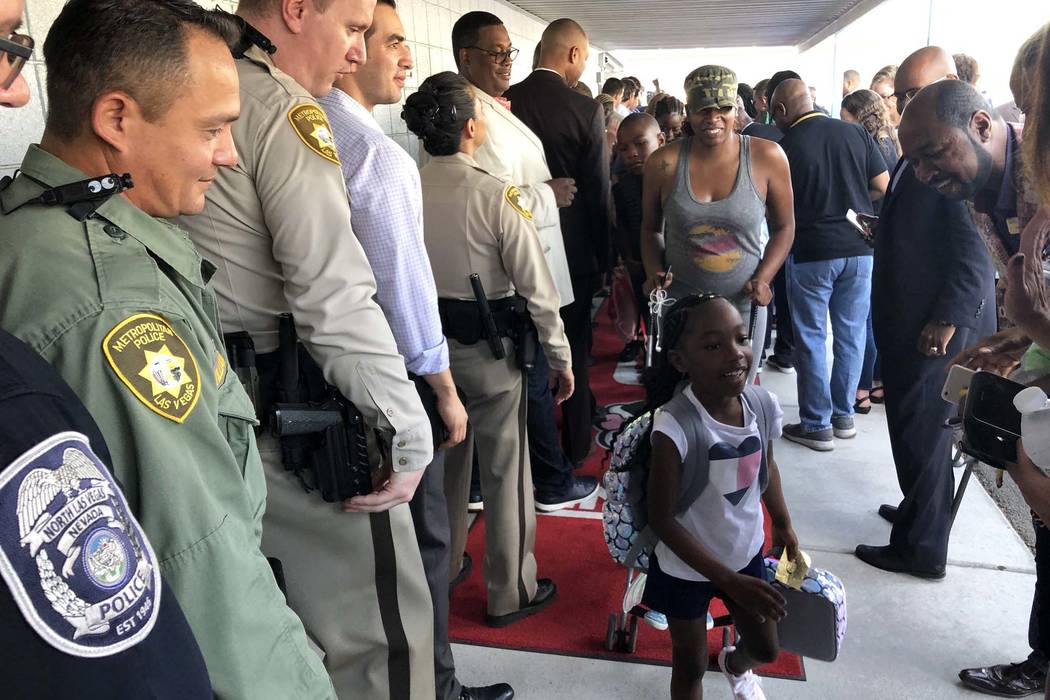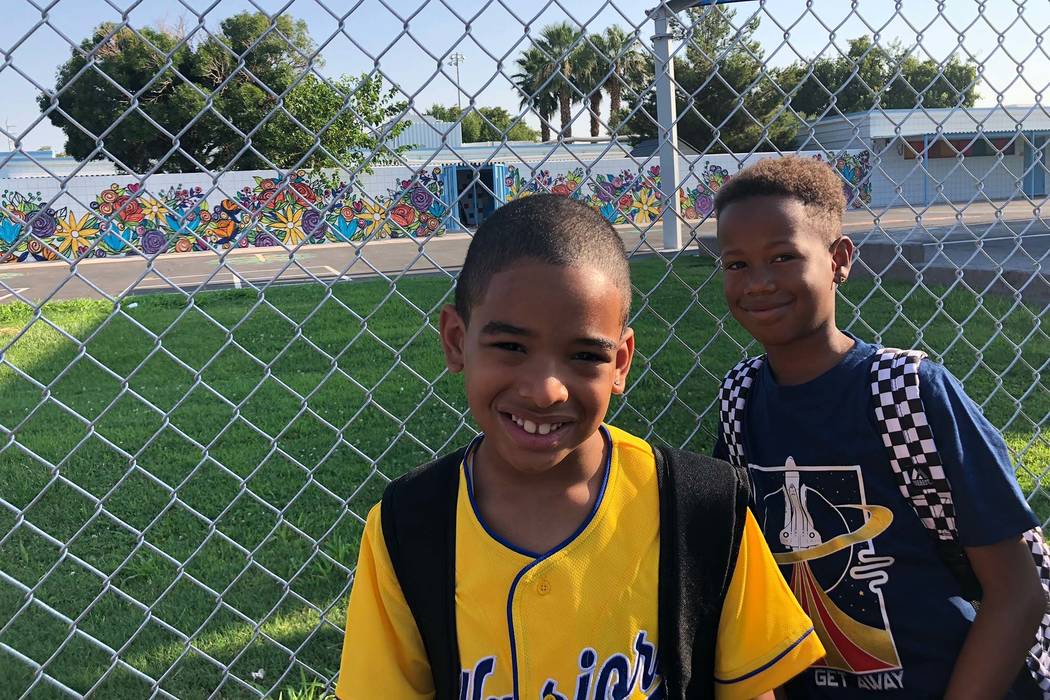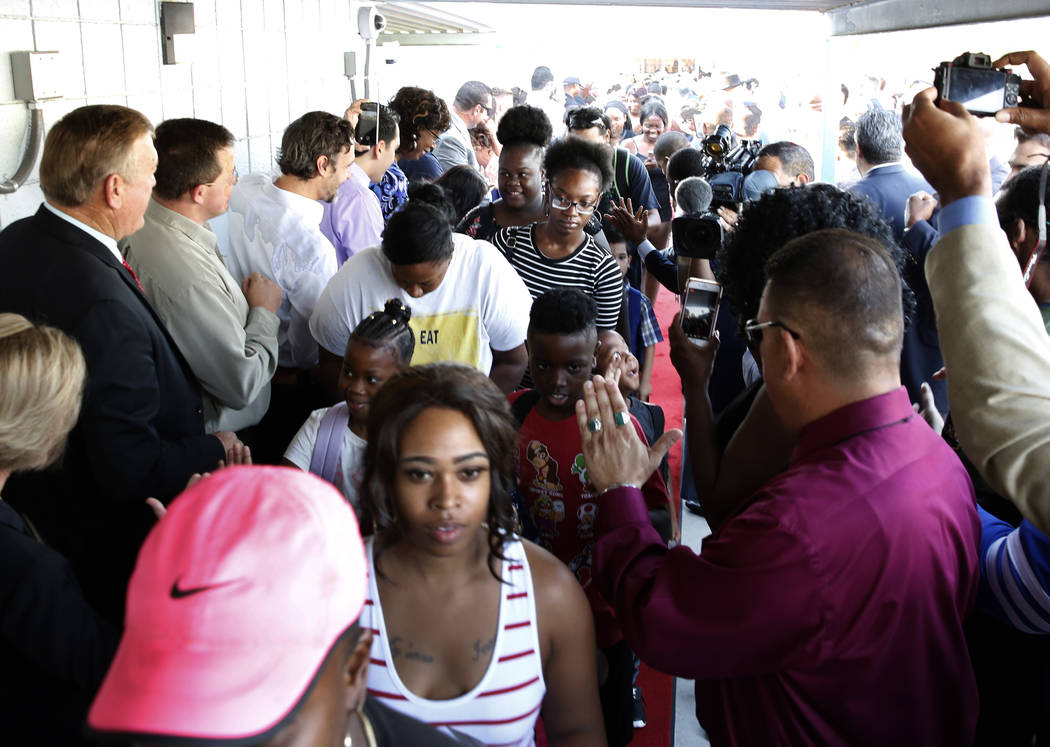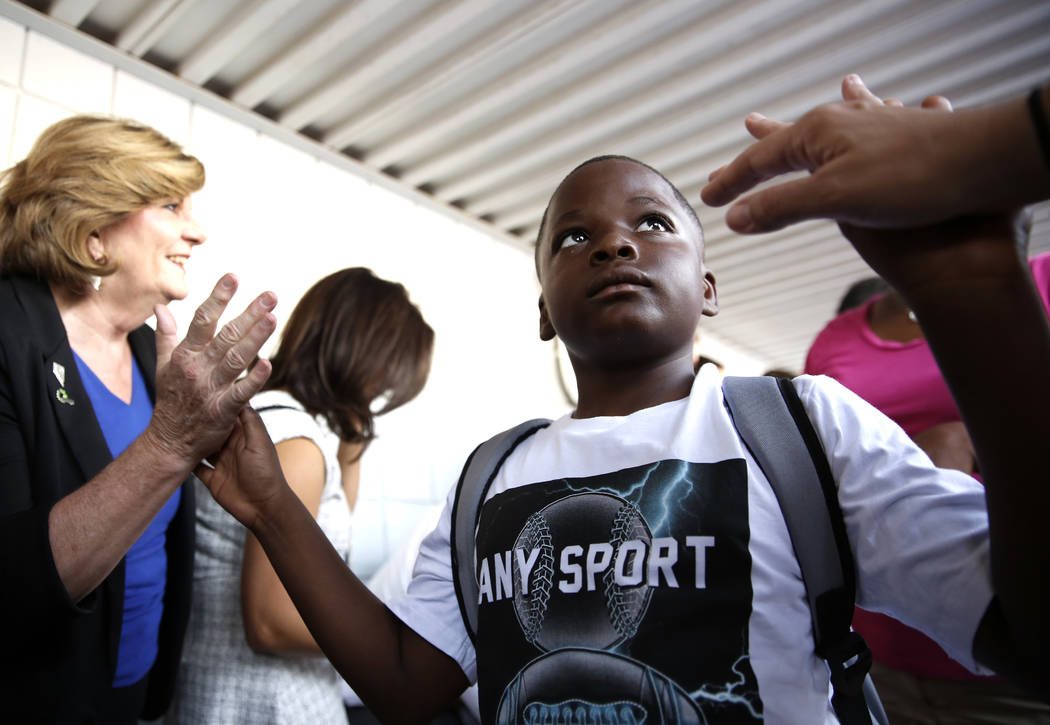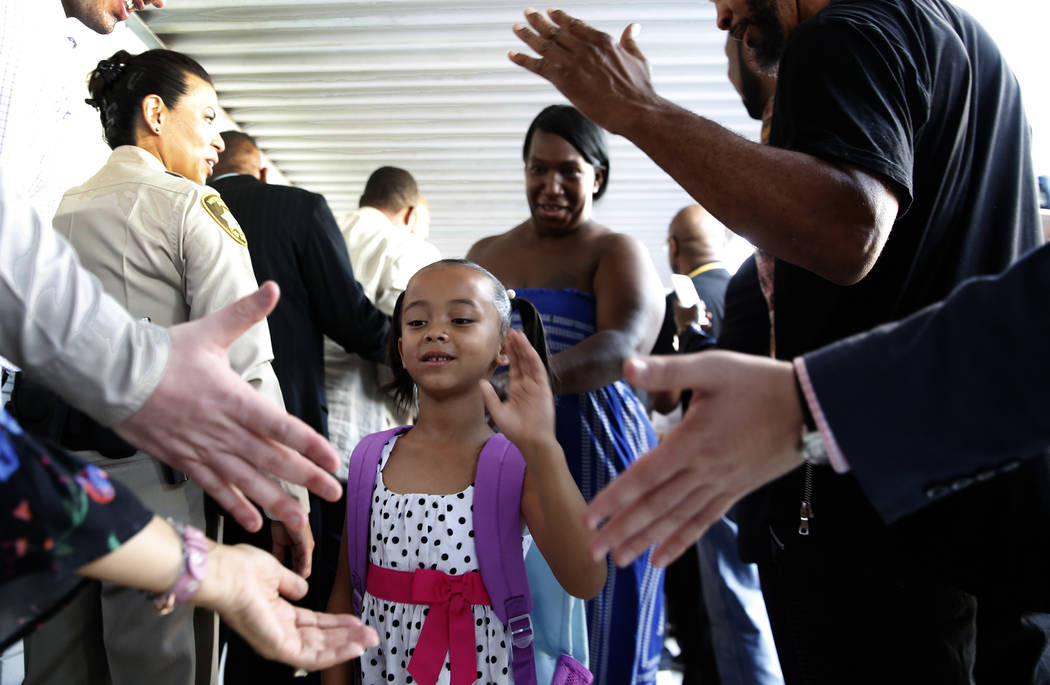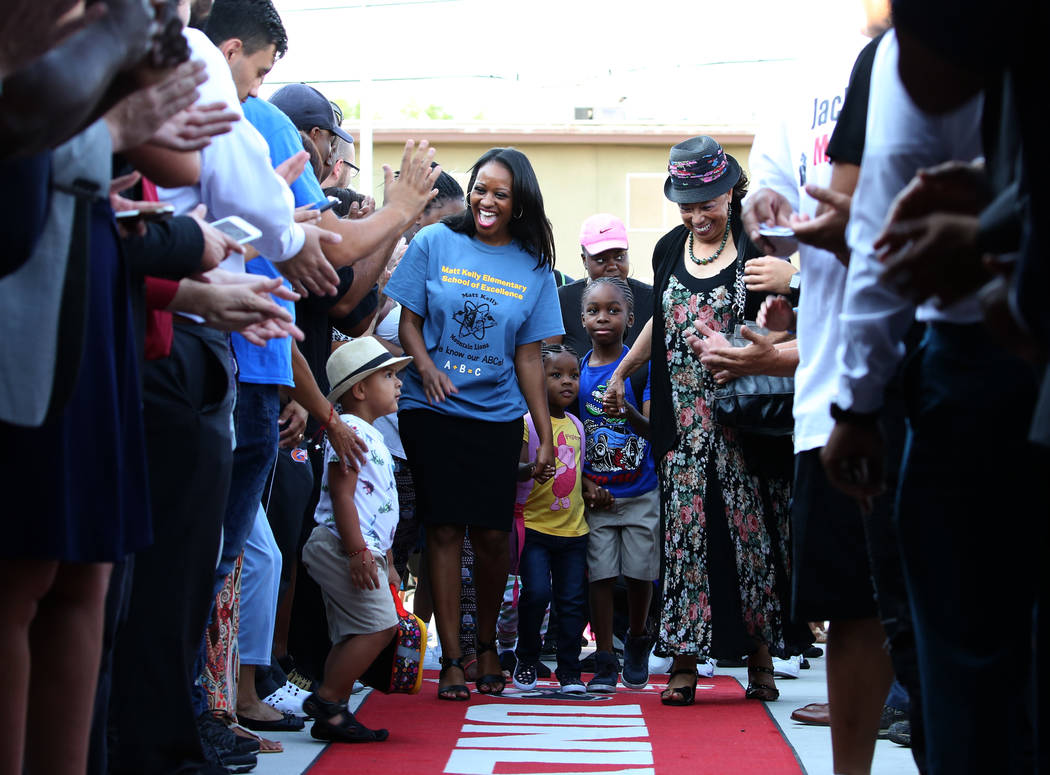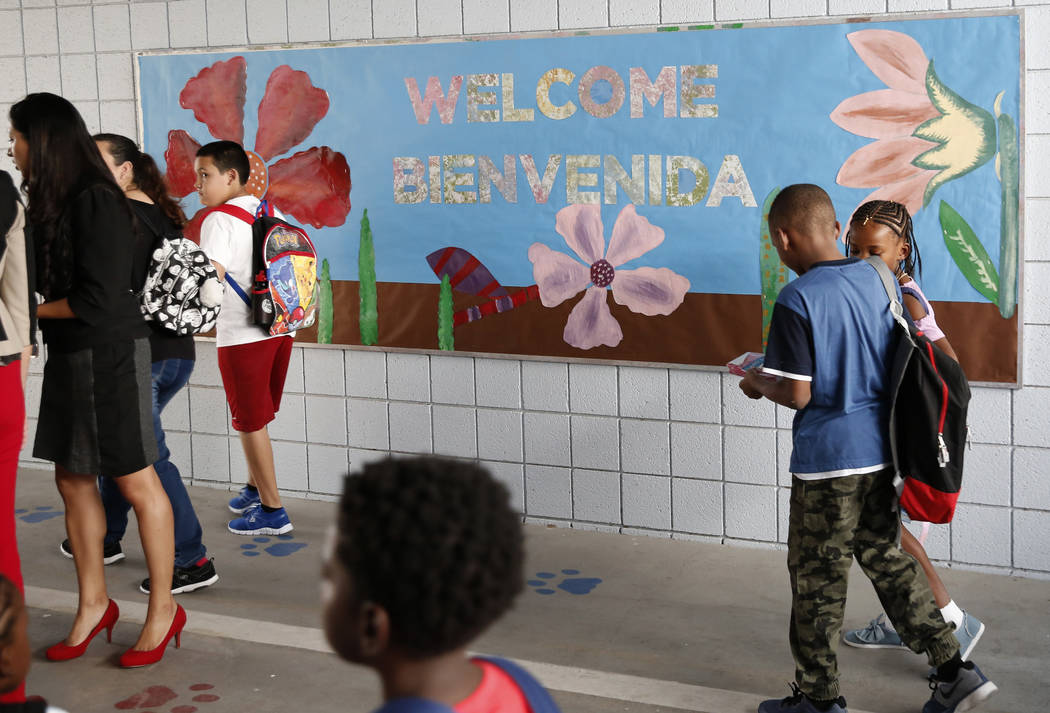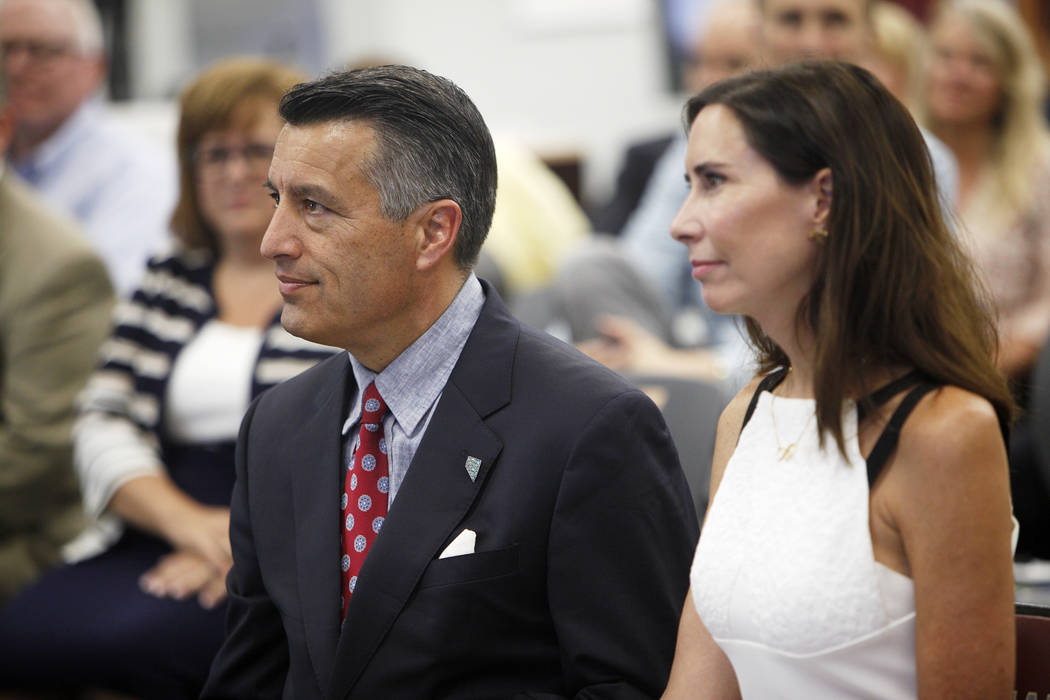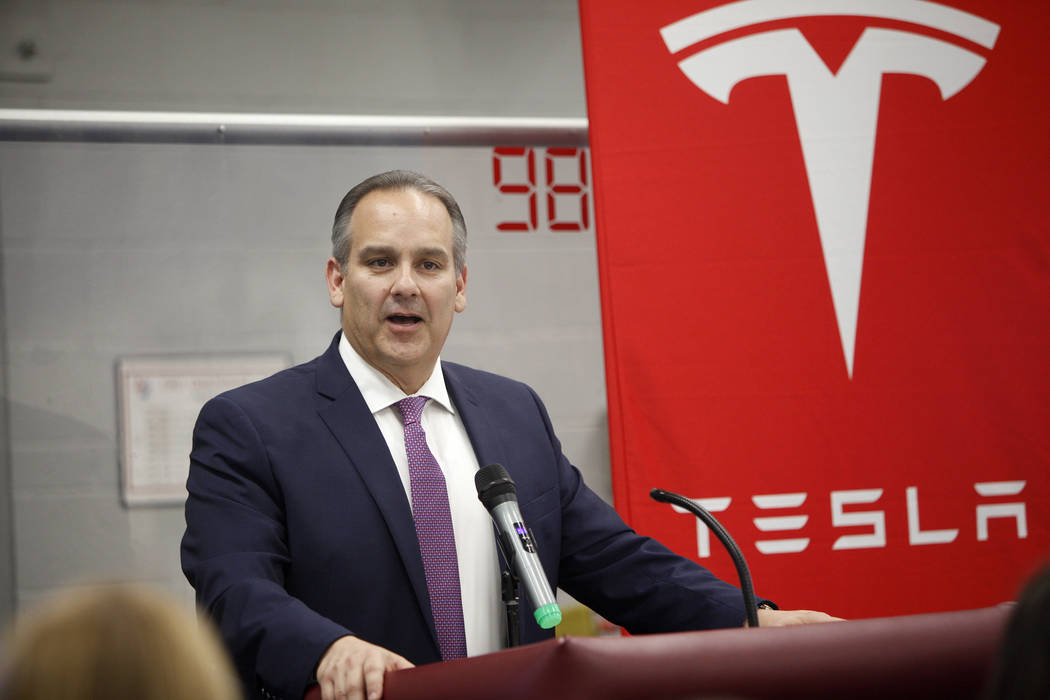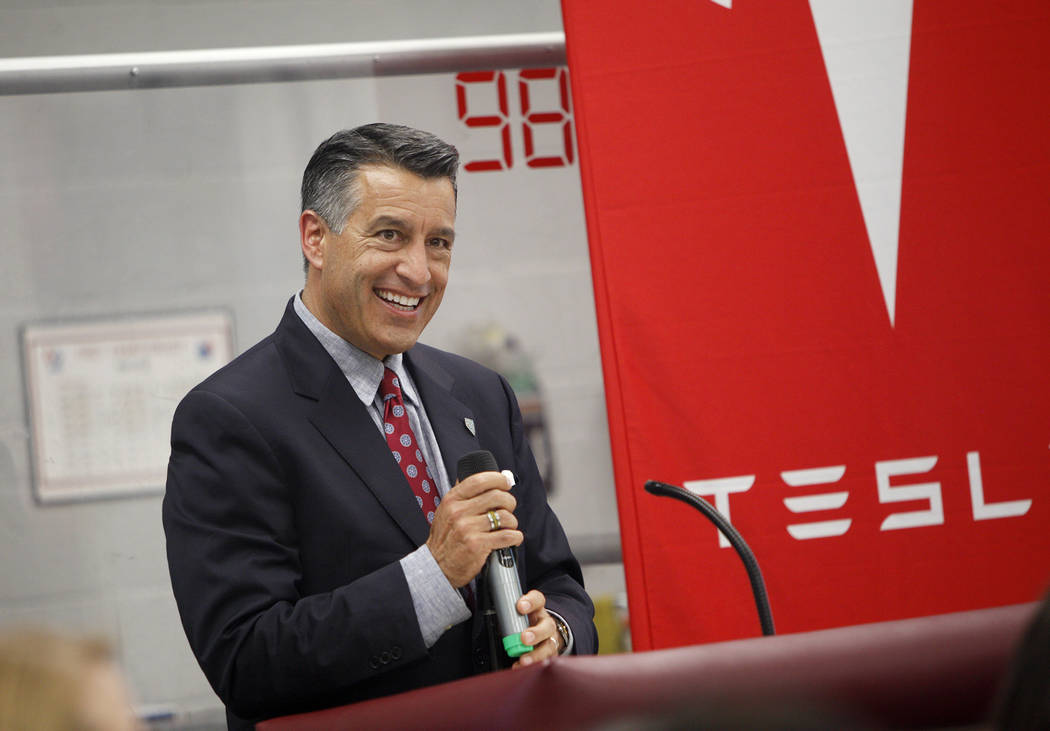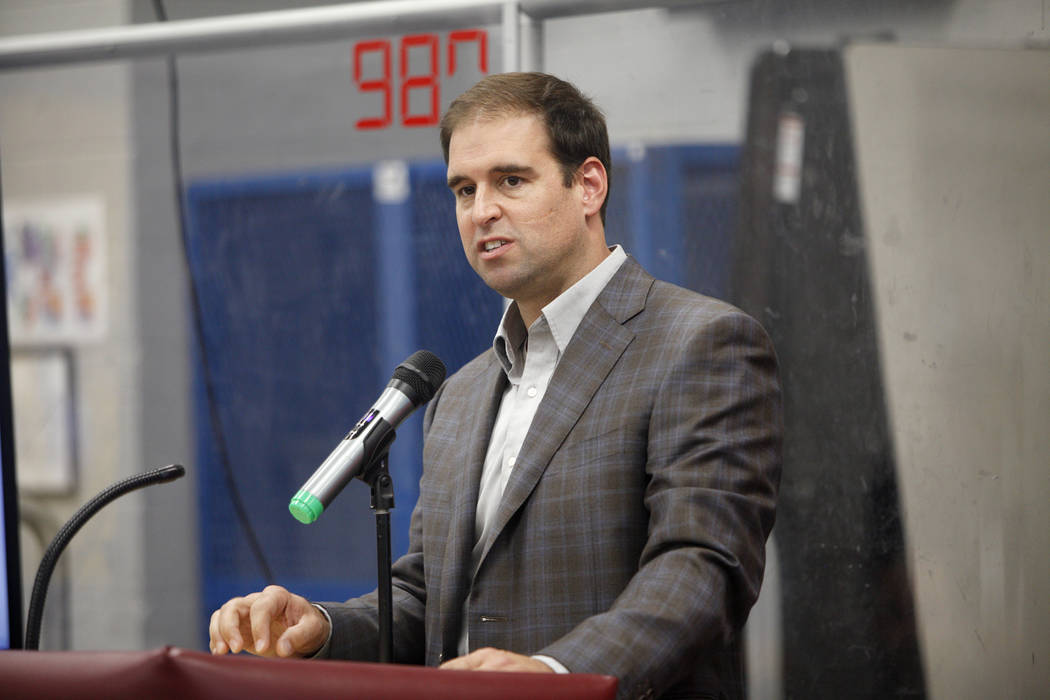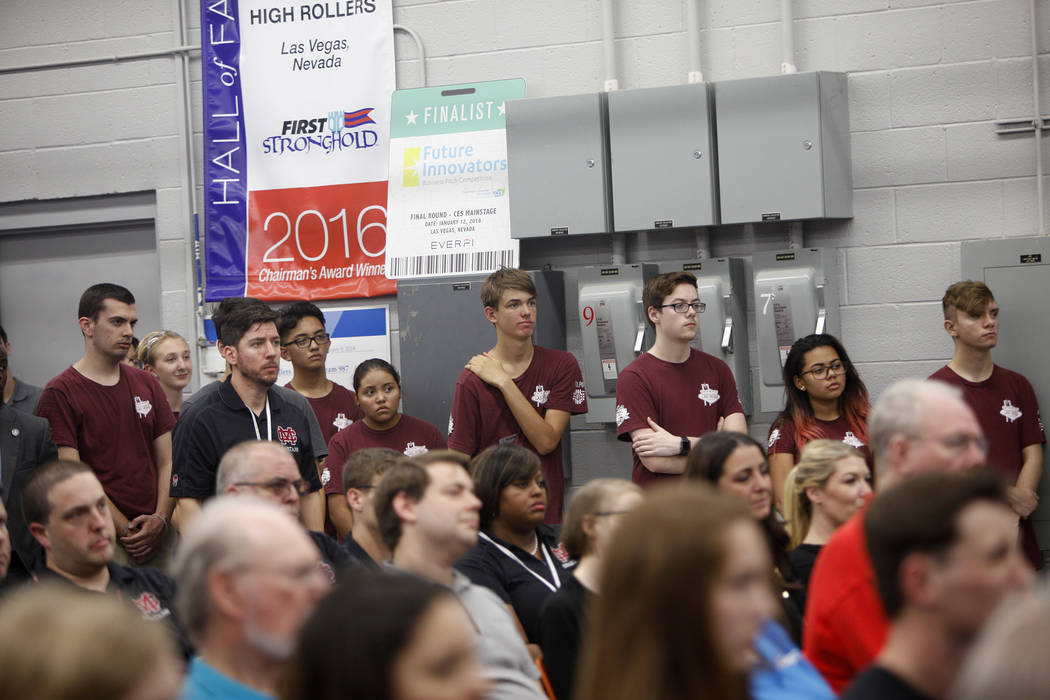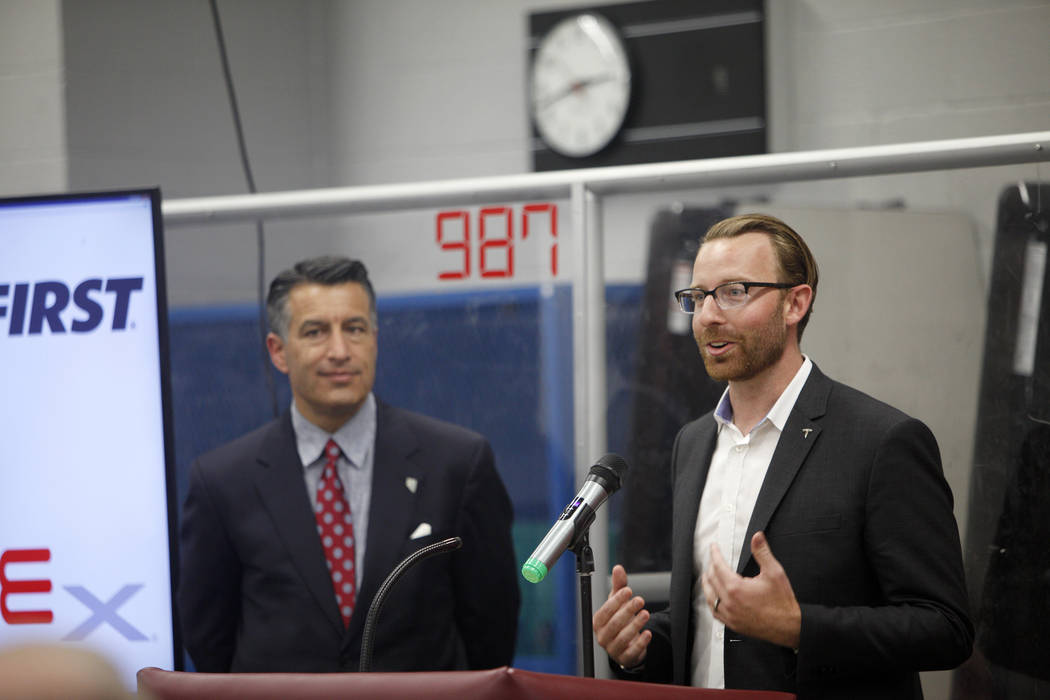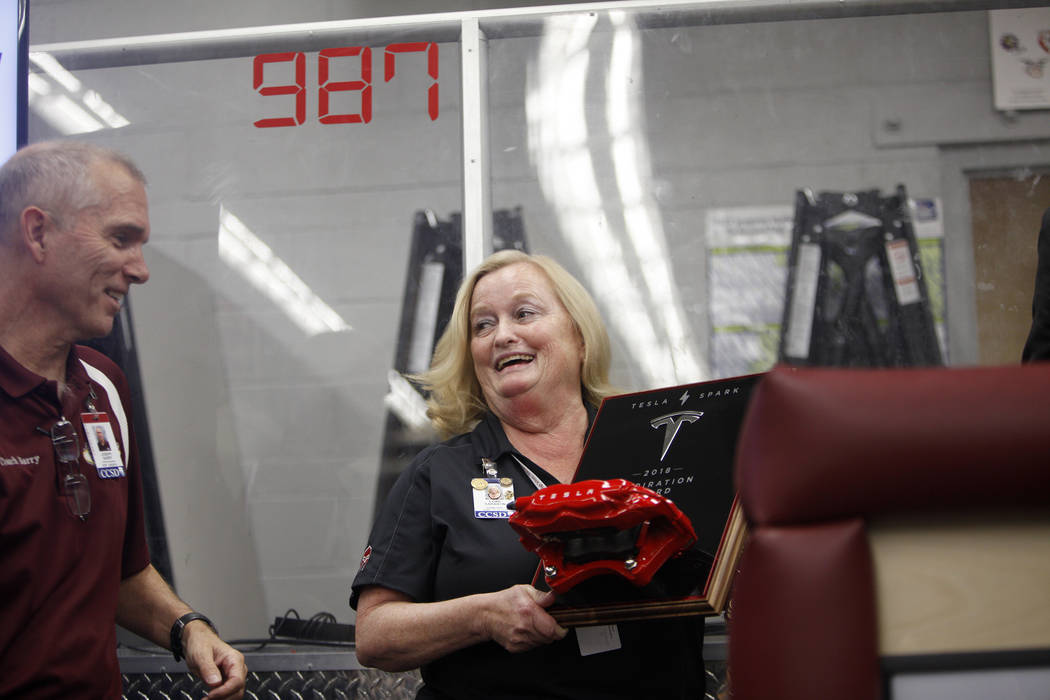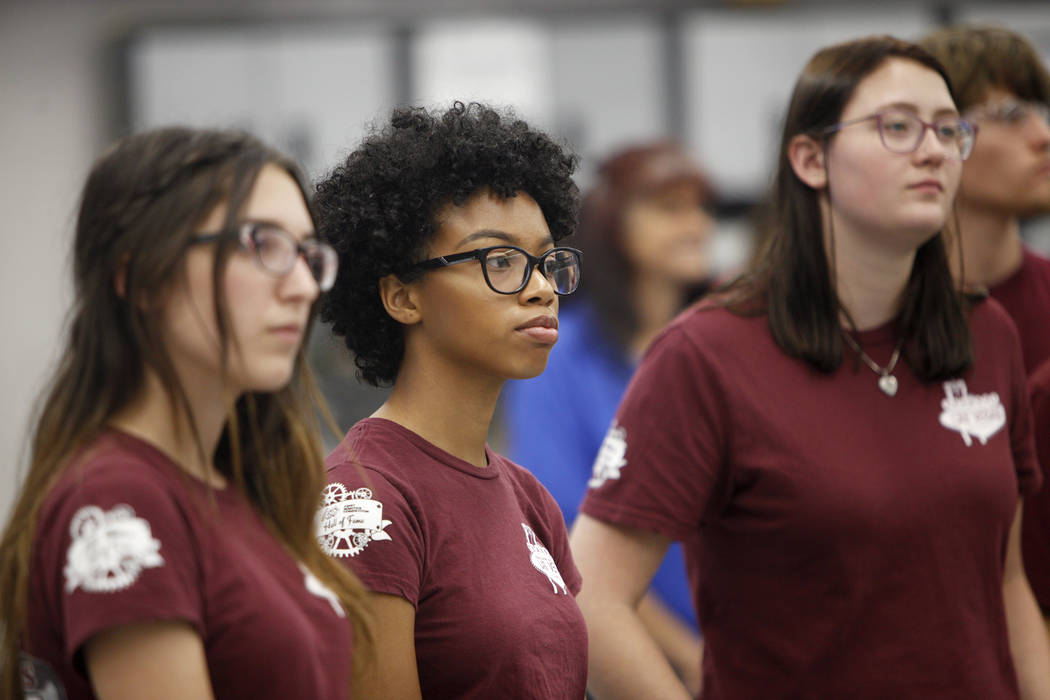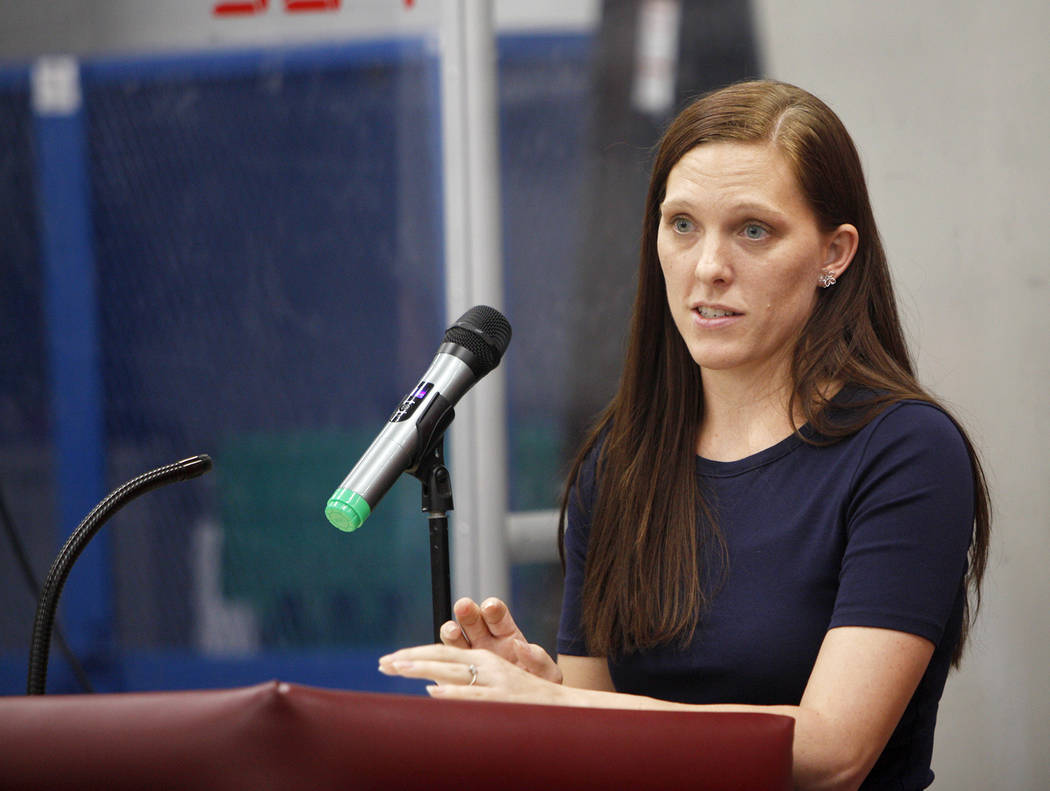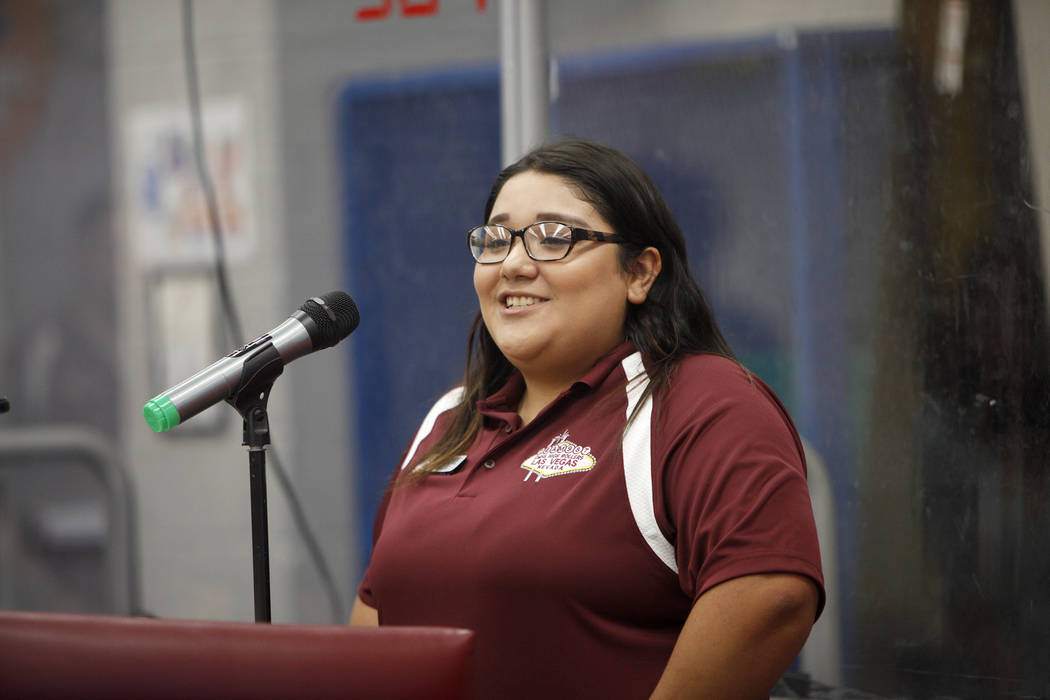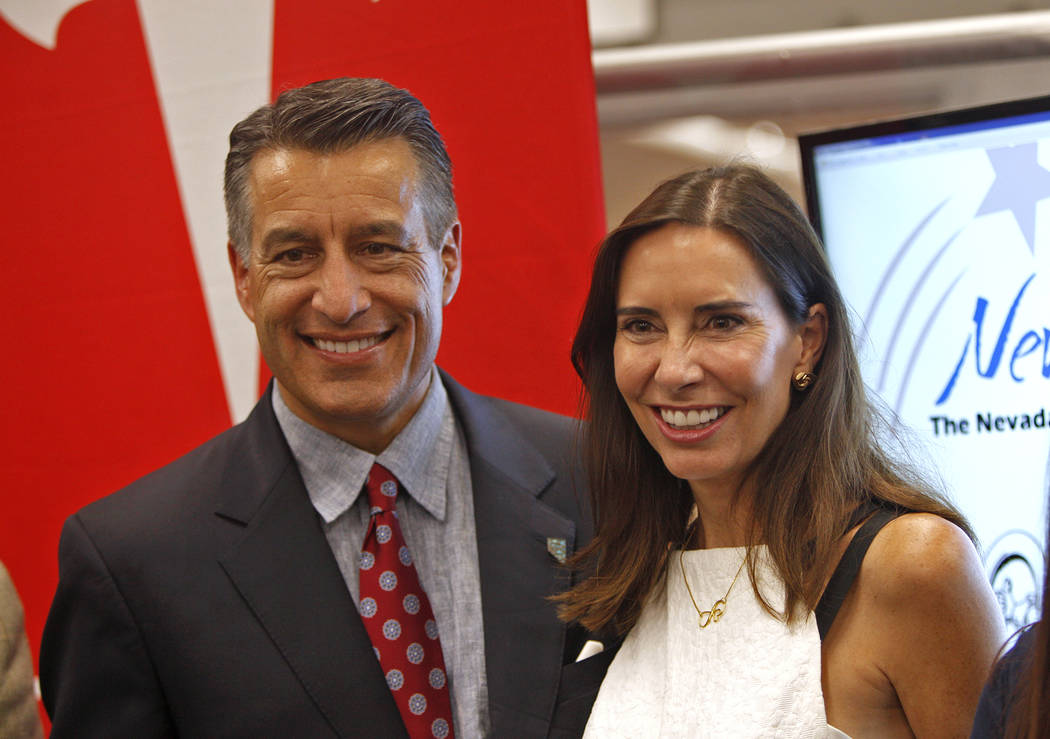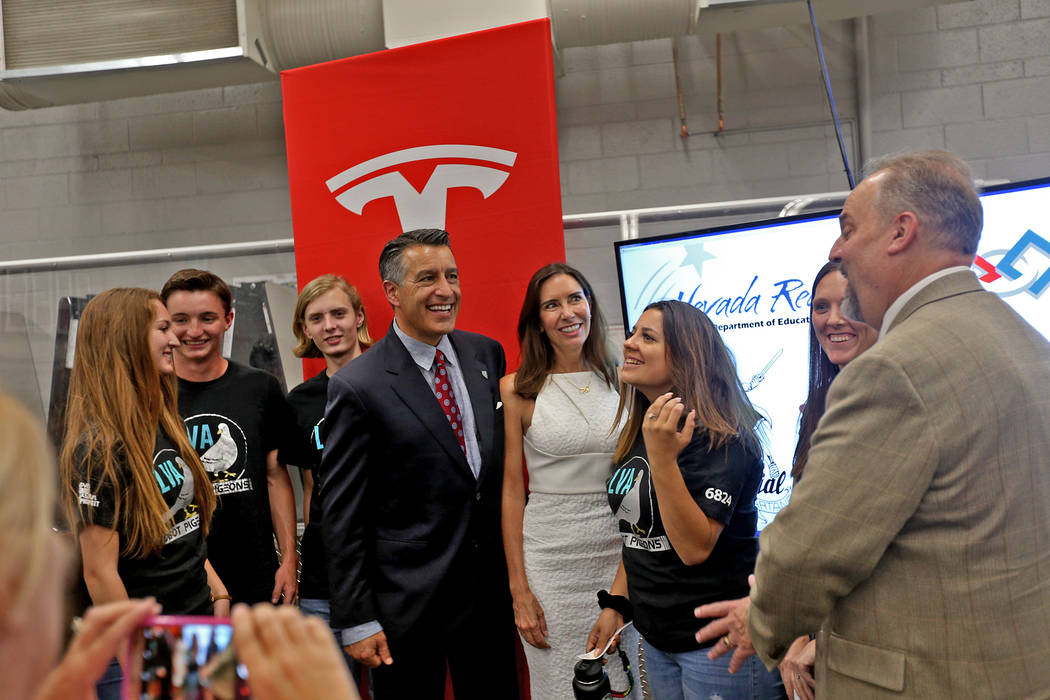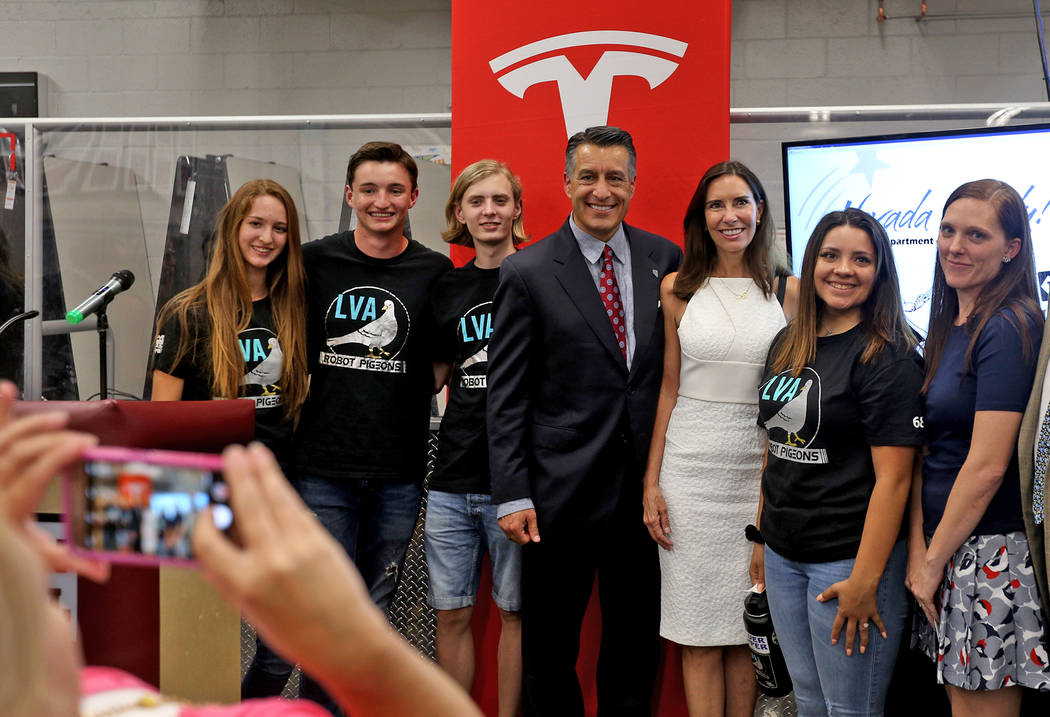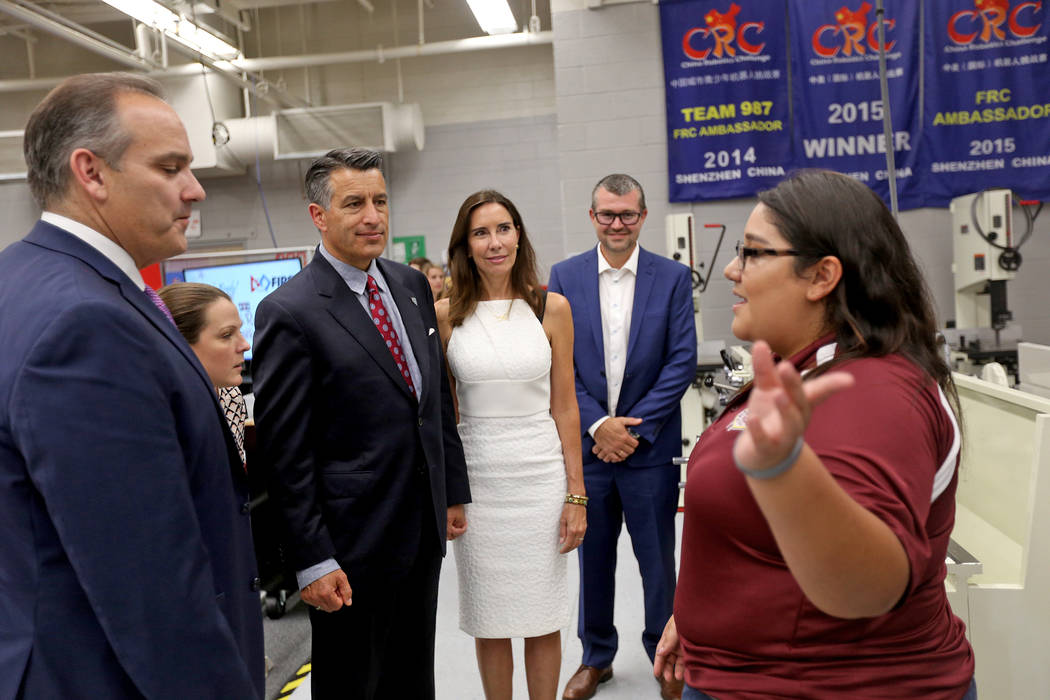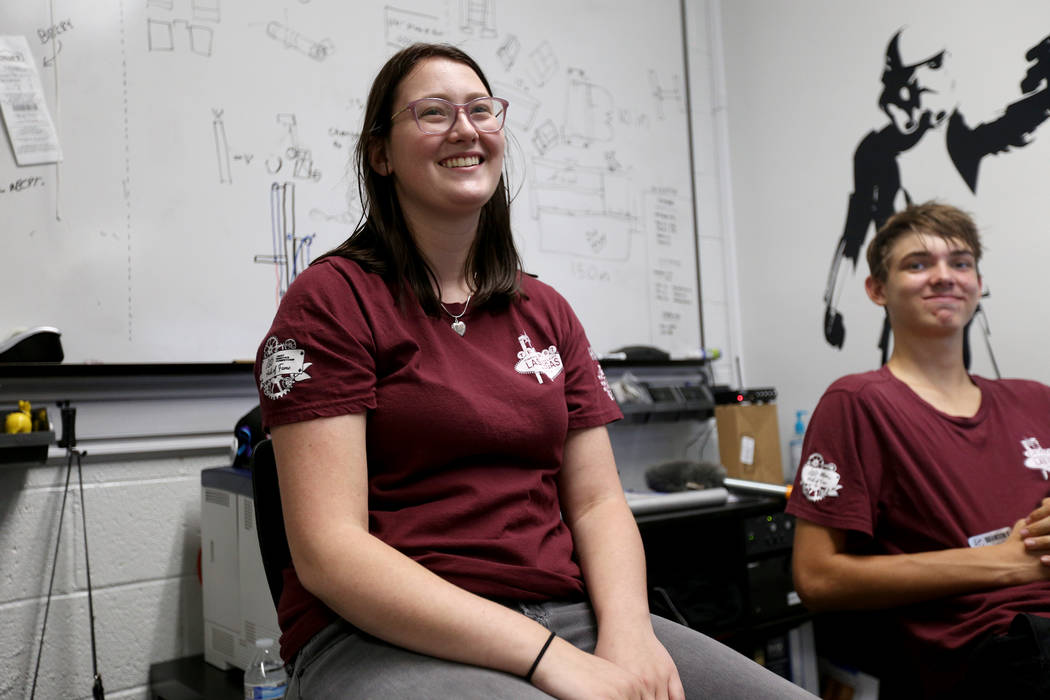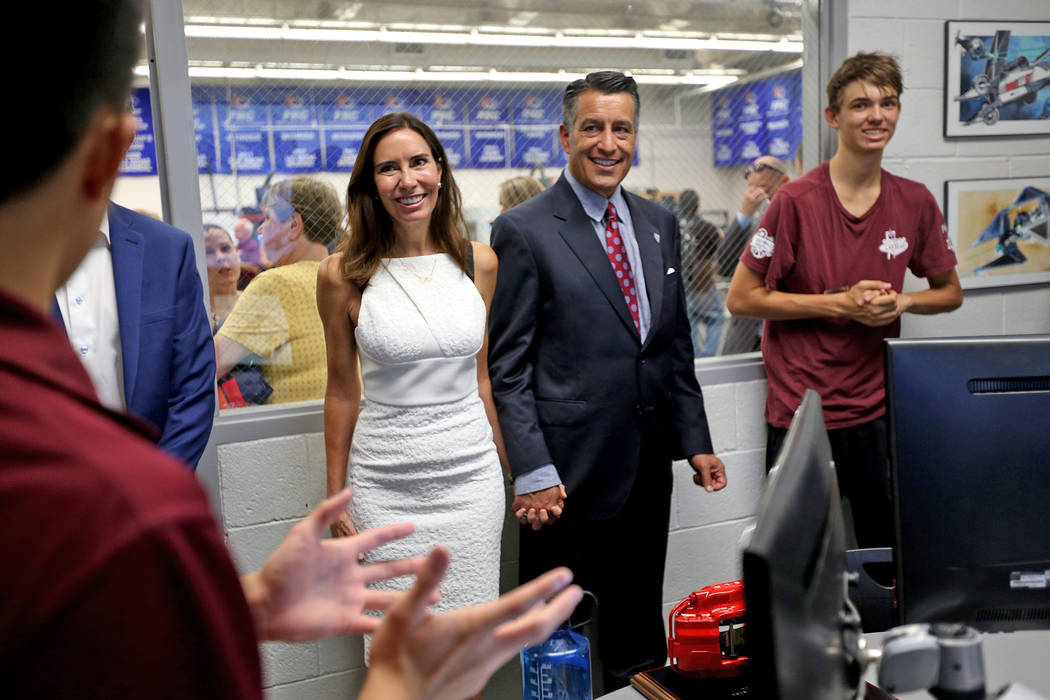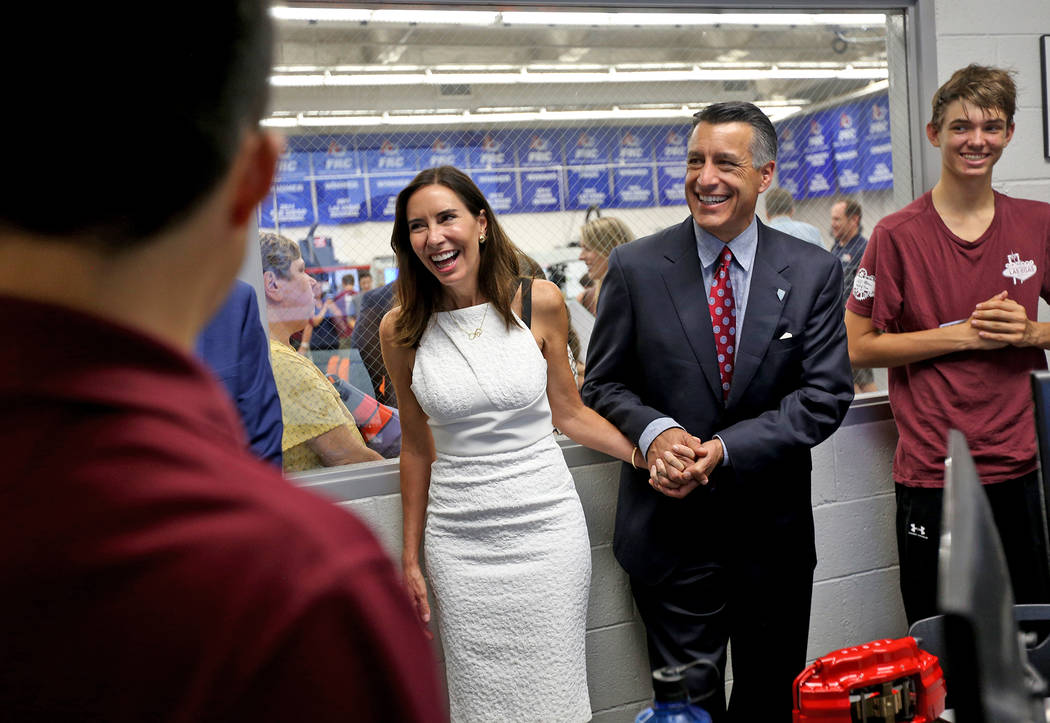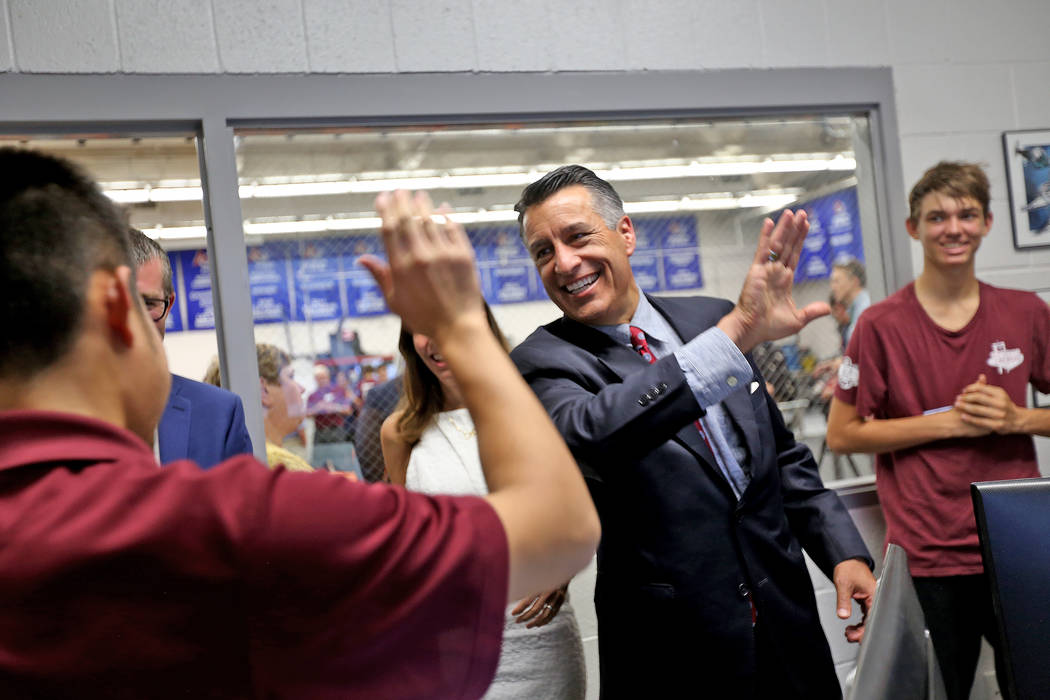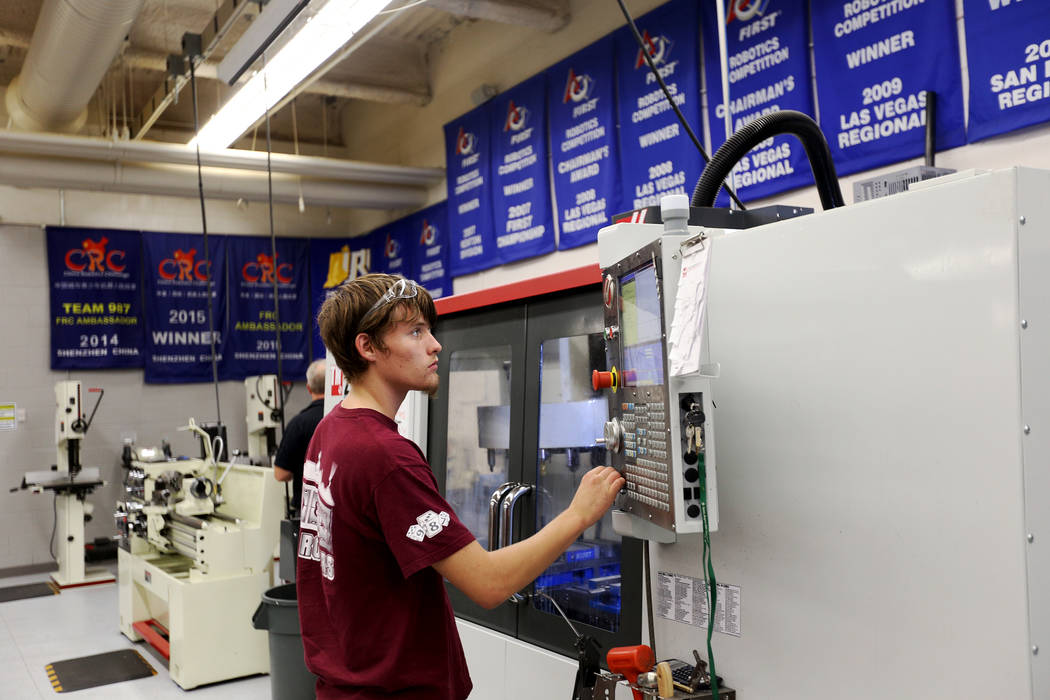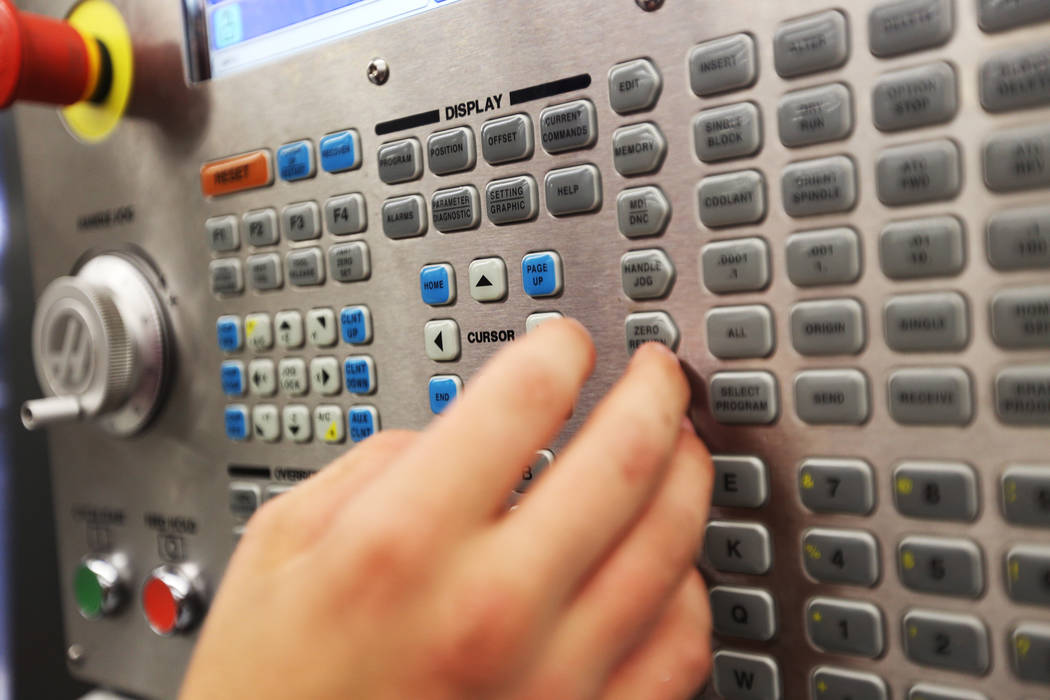 Paul Givens and John Jackson dream of exploring what's beyond the Milky Way.
As more than 322,000 students countywide began classes Monday, the two 8-year-olds started third grade at Kelly Elementary School filled with big hopes and dreams. Both said math was their favorite subject and that they're looking forward to harder topics, which they're sure will help them when they pursue their space dreams.
"I want to get the hardest questions (in math) right," said Paul, decked out for the first day in a Golden State Warriors jersey. John was wearing a NASA shirt, and both carried new backpacks.
Kelly Elementary students were welcomed by a Runnin' Rebels red carpet, lined with politicians and community leaders who doled out high fives, fist bumps and warm welcomes. The event, in its third year at Kelly, is put on by Nevada Youth Network, run by Michael Flores.
"It's no secret there's not enough male role models over here," Flores said of the school, which is surrounded by low-income housing units.
Principal Alaina Criner got a surprise of her own, as philanthropist Robert Ellis gave her a $10,000 check and added Kelly to his roster of adopted schools. Ellis and his wife, Sandy, had a school open in their honor on Monday, as well.
Kelly will be the 26th school in the district whose students receive a new pair of shoes and a gift before winter break from the couple.
"These kids have got to get a role model," Robert Ellis said. "We've got to get more people involved."
Negatives intrude
While the school year was beginning on a hopeful note at Kelly, the harsh realities of modern education also were on display with word that two Henderson high school students had been arrested in separate incidents involving allegations of threatening behavior.
Mack Middle School in east Las Vegas was locked down as police searched for a robbery suspect on East Karen Avenue near Boulder Highway. Nothing occurred on campus.
Four new schools were among 360 that opened to students Monday in the nation's fifth-largest district. More than 41,000 employees were on hand.
Five schools experienced power outages after the Saturday storm, but NV Energy made restoring energy at the schools a top priority, according to the district. Affected schools were Ronnow and Warren elementaries and Western High School in Las Vegas and Cahlan and Squires elementaries in North Las Vegas.
Electricity was flowing in time for classes at the schools, though a few had early morning problems getting air conditioners up and running, district spokeswoman Kirsten Searer said.
The district began the year with 535 teacher vacancies and 63 bus driver vacancies.
Yet 94 percent of the district's buses delivered students to school on time, Superintendent Jesus Jara said in a midday update.
Innovative programs
Officials celebrated at Gehring Elementary, one of three district schools transformed into magnet schools with a focus on science.
Jara unveiled the new sign for the Las Vegas school, now officially the Gehring Academy of Science and Technology.
As part of a federal grant, Gehring students in first through fifth grades will each receive a Chromebook laptop.
At Cimarron-Memorial High, the robotics team showed off for Gov. Brian Sandoval, Tesla officials and other dignitaries.
Tesla recently announced its first batch of grants, as part of a $37.5 million investment in education in Nevada, and Cimarron-Memorial was awarded the Tesla Spark 2018 Inspiration Award for leadership in the field of robotics.
"We couldn't be more proud of what you've done," Chris Reilly, Tesla's workforce development and education programs coordinator.
Contact Meghin Delaney at 702-383-0281 or mdelaney@reviewjournal.com. Follow @MeghinDelaney on Twitter. Review-Journal staff writer Amelia Pak-Harvey contributed to this report.
A new first lady
Lauralyn McCarthy, the new first lady of Nevada, was on hand Monday at the Cimarron-Memorial High School event with Gov. Brian Sandoval. The pair wed over the weekend at Lake Tahoe.
"Best day ever. It was wonderful. I'm excited, I'm really blessed," Sandoval said of the wedding.
The pair have not yet made plans for a honeymoon, Sandoval added.
McCarthy, who did not make any public remarks at Monday's event, is a gaming executive. The two plan to spend their time between Northern and Southern Nevada "unless the responsibilities of their respective positions require their solo attention," spokeswoman Mary-Sarah Kinner had previously said.