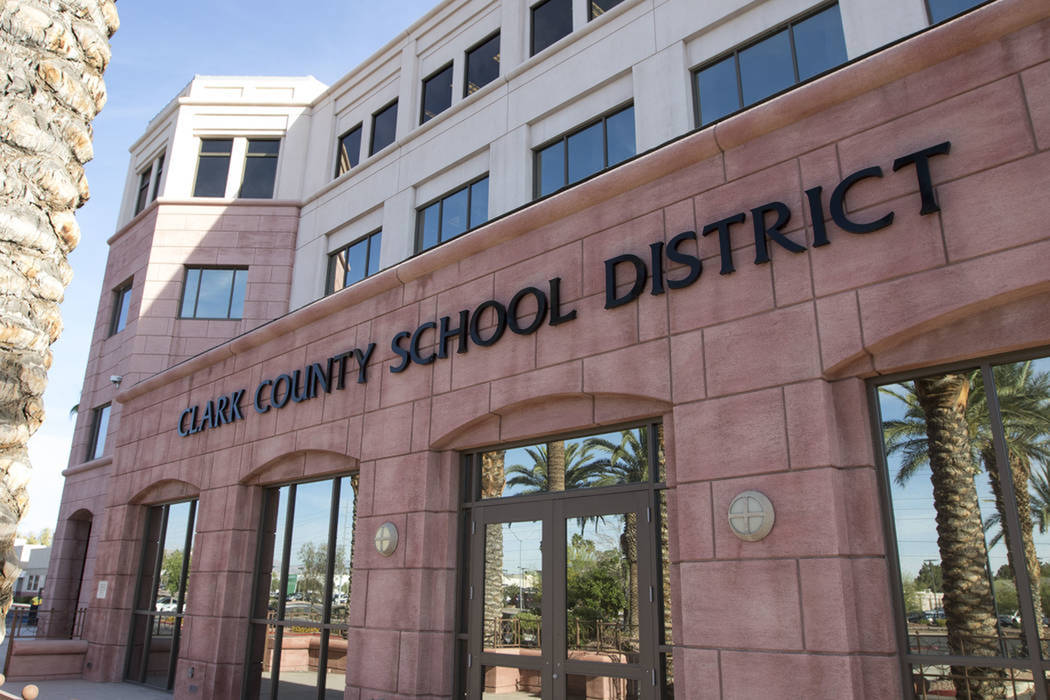 The Clark County School Board voted 5-2 on Thursday to set the minimum base salary for the next district superintendent at $320,000, an increase of nearly 14 percent over Superintendent Pat Skorkowsky's current salary of $280,788.
The bump in pay drew concern from some trustees, who wondered where the money would come from and the message it would send to employees after multiple rounds of budget cuts.
"Truly I think it's a slap in the face to all our employees," said Trustee Chris Garvey, who voted against the motion along with Trustee Kevin Child. "I cannot support just giving a wave to the salary increase."
The figure was as high as Trustee Linda Young said she'd be willing to go, even though search consultant Gary Ray recommended a salary in the $350,000 range.
"If someone needs to have that kind of a high budget or a high salary, then they don't need to come here," she said. "We've got too many issues that we've got to attend to, and to have a superintendent way above the masses and above what our budget issues can afford — it's not to say that can't change, but right now it's not there."
The move was based on the search firm's estimated base salaries of other large urban districts — including Austin, Miami and Los Angeles — which averaged out to $345,228.
Other trustees stressed the need to attract a qualified candidate at a time when other large districts with attractive salaries also are hunting for new leaders.
"I don't want to be limited to our candidates and their qualifications … and I want to make sure that we get the best candidate, the best people to apply for this," said Trustee Lola Brooks.
Chief Financial Officer Jason Goudie also said there are recurring cuts made in the 2018 budget that would be able to cover the salary increase.
The search firm Ray and Associates will soon begin accepting applications for the position and advertise in publications such as Education Week. The firm also will soon share the top traits and characteristics desired in a superintendent, gathered through public meetings and surveys.
Among employees, the most sought-after trait was finding a leader who promotes a professional and positive learning environment. Parents most wanted someone strongly committed to a "student-first" philosophy.
The School Board will interview finalists on April 12-14, although it hasn't yet determined how many there will be.
Contact Amelia Pak-Harvey at apak-harvey@reviewjournal.com or 702-383-4630. Follow @AmeliaPakHarvey on Twitter.