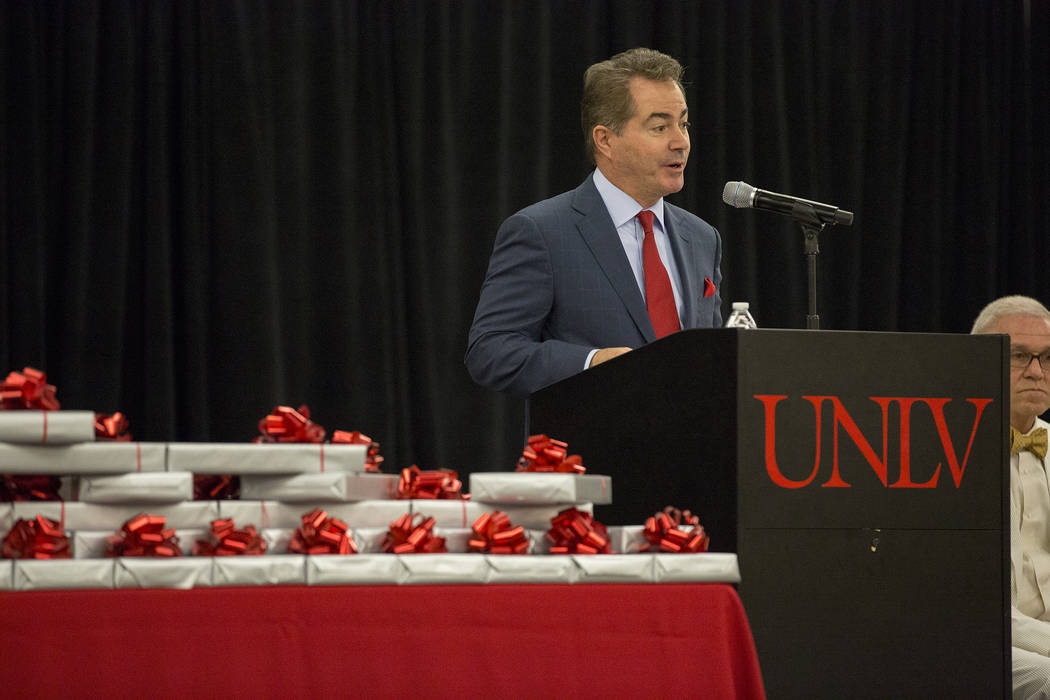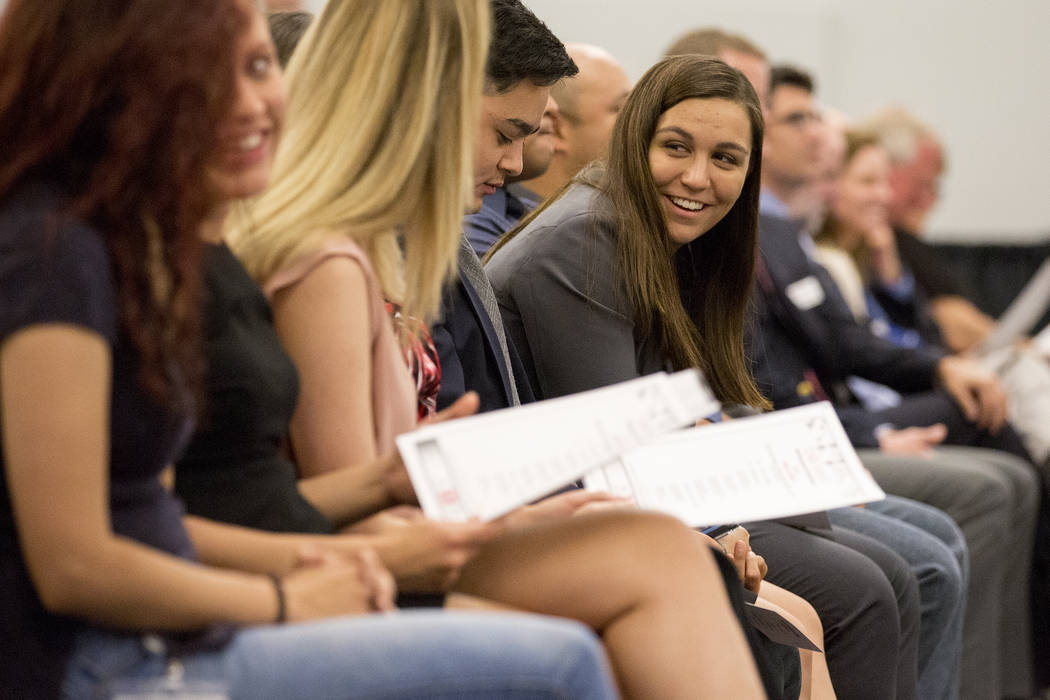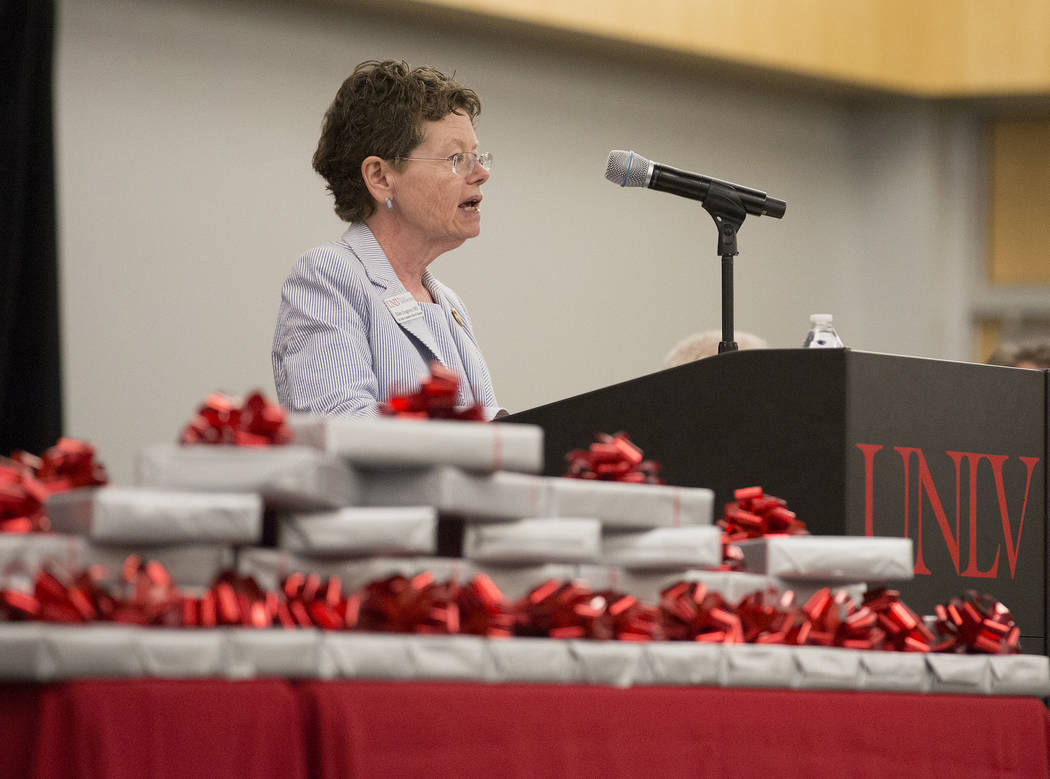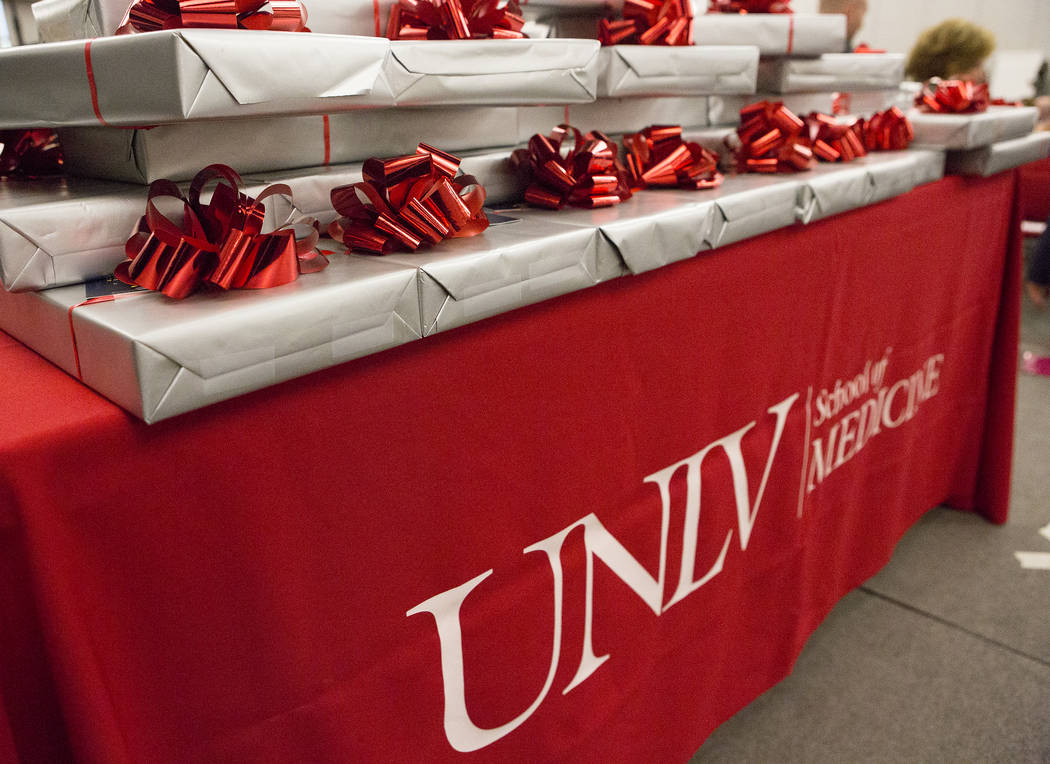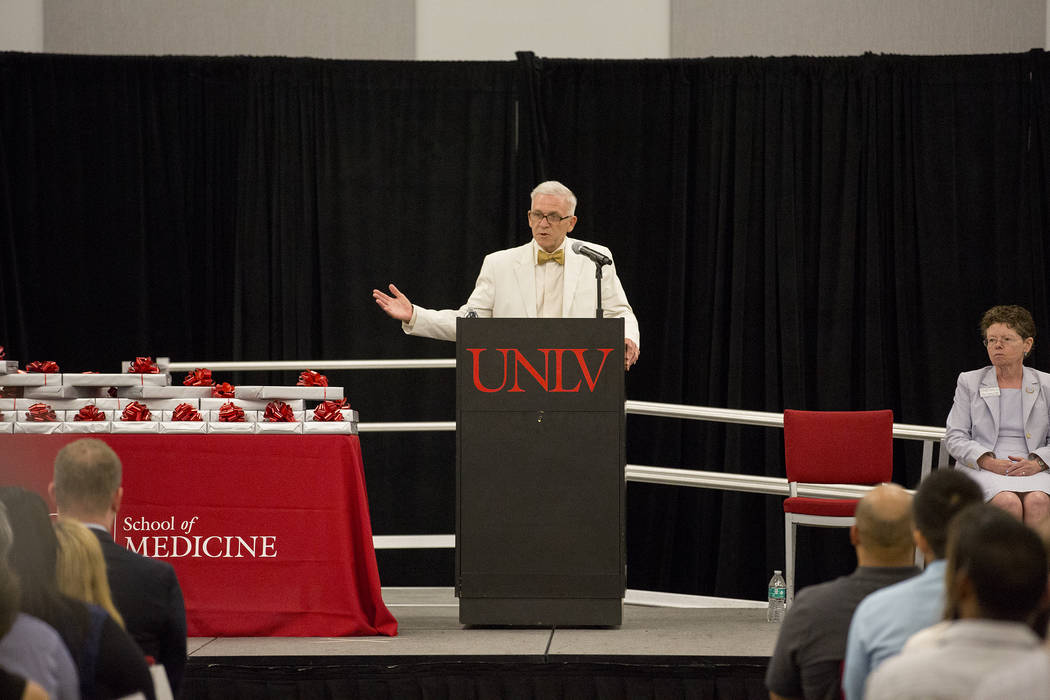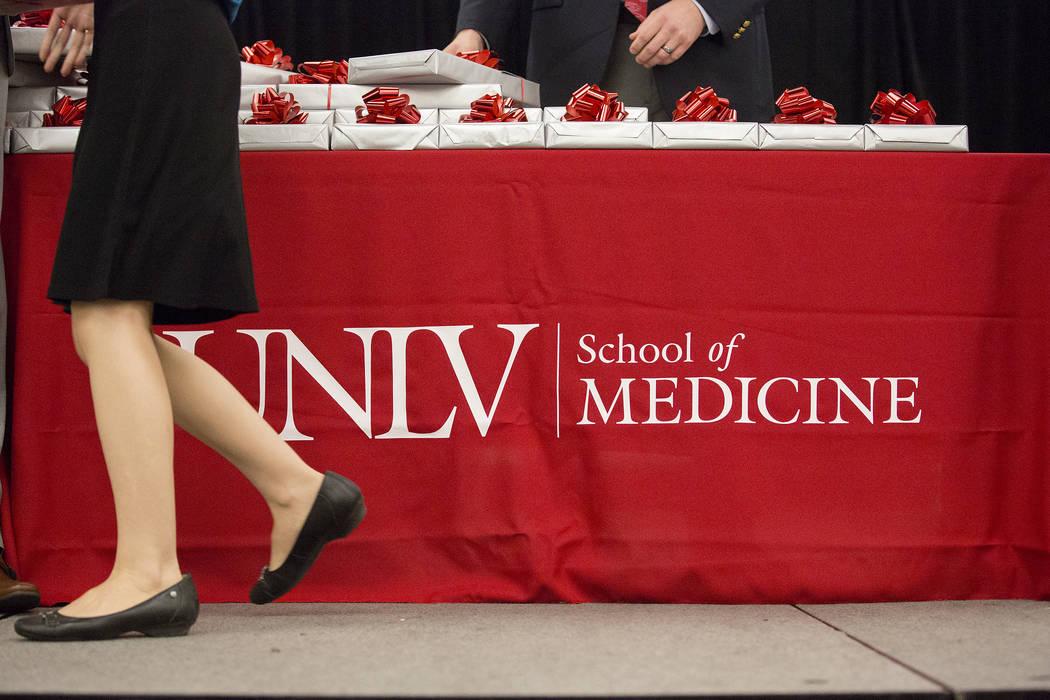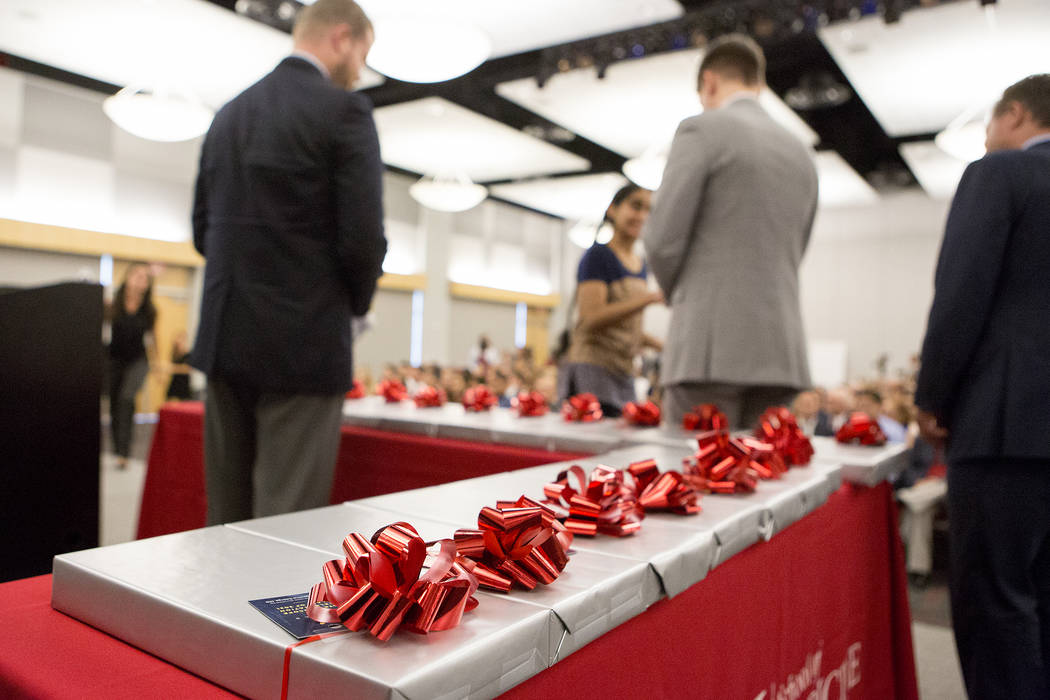 Presenting the stethoscopes was more than a symbolic gesture.
Dr. Constantine George told UNLV's first class of medical school students that the instrument should be used as a reminder to keep patients at the center of what they do over the next four years and beyond.
"Without patients, we have no doctors, we have no medical school, we have no clinics, we have no hospitals," said George, who donated and presented the stethoscopes to the students. "Without a patient, we don't exist. You have to keep that in mind and that should be your motto starting today for the rest of your career."
Students received the stethoscopes — along with a healthy dose of advice — Monday in celebration of their first day of studies, and the opening of Southern Nevada's first allopathic school of medicine.
George, a local physician, encouraged students to uphold five core values throughout their medical careers: humility, hospitality, respect, integrity and accountability.
UNLV President Len Jessup called it an "incredible" moment.
"It took a lot of hard work from a lot of people — over a decade or more — to get to this day," Jessup said. "This is a great time for this university."
The students — who are receiving full-ride scholarships — shared his enthusiasm.
"To have everybody finally in one area and to be able to talk with my classmates — who have like-minded ideas about how we should practice medicine in Nevada — is really exciting," said student Lauren Hollifield, 25, of Las Vegas.
Hollifield said she and her fellow classmates are already talking about the communities they want to help.
"We're going to be out into neighborhoods starting Thursday," Hollifield said. "So we're already discussing what kind of populations we want to work with."
There was one noticeable absence from Monday's ceremony: Founding Dean Barbara Atkinson, who is recovering in the hospital from a major health scare. She suffered a ruptured intestine that triggered a serious infection.
Jessup said he spoke to Atkinson in the hospital Monday morning, who wanted to reassure students that they are in "very good" hands.
"Barbara has built an excellent team and everything is running like clockwork as she's recuperating," Jessup said.
Following the ceremony, Jessup said although the university has no acting dean for the medical school, on-campus and off-campus community members have sent in about eight to 10 nominations to temporarily replace Atkinson. Jessup said soliciting nominations for an acting position is part of university bylaws.
"Now we're talking to each of the nominees," Jessup said, adding that it helps with accreditation if the dean has a medical doctor degree. "We hope to have someone soon."
The medical school's opening day is cause for celebration, but Jessup said university officials are eyeing their next goal: securing the remaining donor funds for a new medical education building.
The university recently received $25 million from the state Legislature, which an anonymous donor matched. He said officials are talking with about eight to 10 additional donors. Officials have estimated the building will cost at least $100 million to construct.
In the meantime, the university has made a temporary home for the students at its existing Shadow Lane campus.
"I feel confident the community will step up for that project just as they did for the scholarships," he said.
Contact Natalie Bruzda at nbruzda@reviewjournal.com or 702-477-3897. Follow @NatalieBruzda on Twitter.
Did you know?
With 198 physicians per 100,000 residents in 2010, Nevada falls far below the U.S. average of 272 doctors, a report by the Centers for Disease Control and Prevention shows.