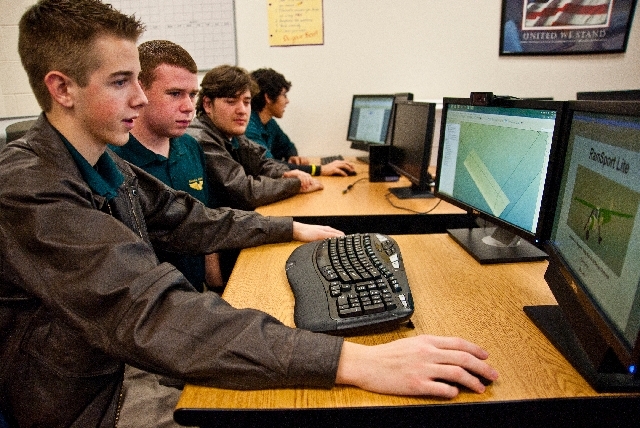 College-level aeronautical courses will be offered to Rancho High School students, allowing them to earn credits for Embry-Riddle Aeronautical University long before attending the school, which has campuses in Daytona Beach, Fla., and Prescott, Ariz.
The Las Vegas high school near Eastern and Owens avenues has a magnet program in aviation for pilot training and aerospace engineering. It also has an Academy of Medicine offering coursework in pre-medicine, sports medicine, emergency medical training and biomedical technology.
The courses will be dual credit, counting toward high school graduation and freshman- and sophomore-level college credit. But Rancho students won't have to pay the usual $76 per credit hour charged to college students. The fee will be waived for the expected 600 students taking these courses each year.
The Clark County School District will provide the teachers, classrooms and laboratory space. The university will provide content for the courses in aviation, engineering and Junior Air Force Officers' Training Corps.
Contact reporter Trevon Milliard at tmilliard@reviewjournal.com or 702-383-0279.