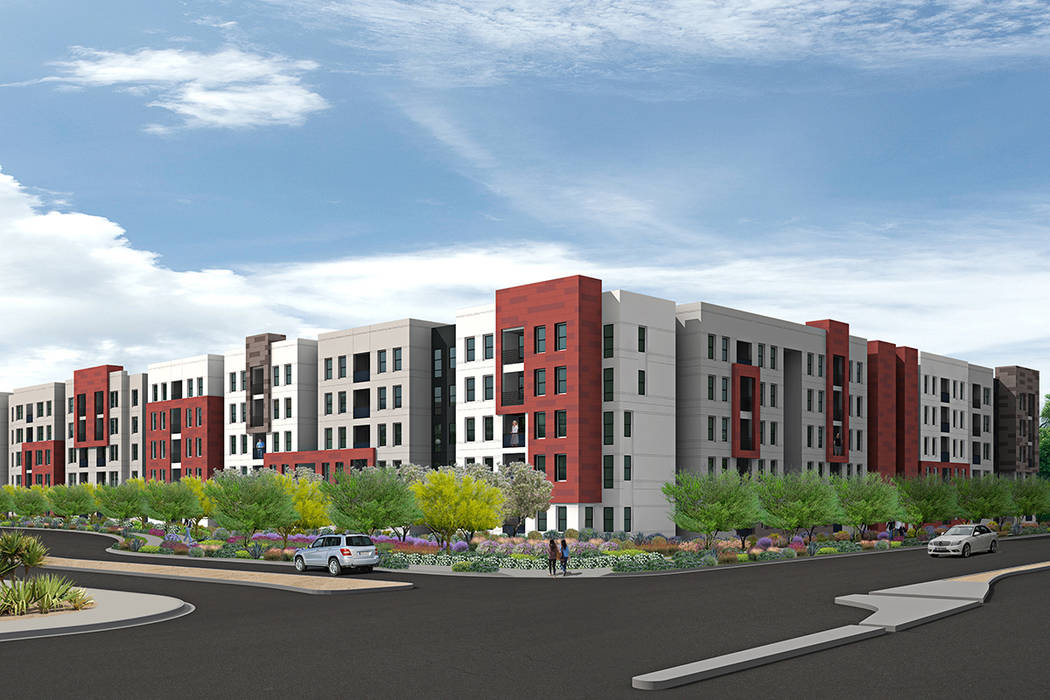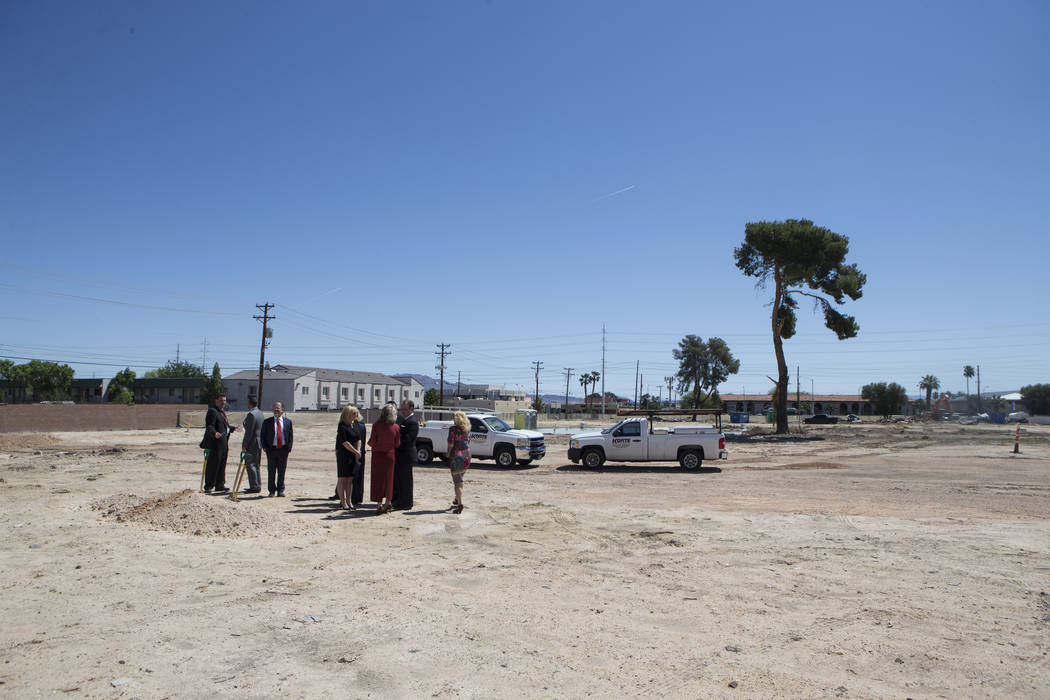 An apartment project expected to house up to 760 UNLV students will open a year later than expected.
Disagreements between the project developer and its contractor derailed the opening of the dormitory-style building near UNLV, but the developer said he hopes to get the project back on track for an Aug. 1 opening.
Eric Midby told the state Board of Regents on Friday that his company is working to re-engage with its contractor, the Korte Company, to continue construction by Jan. 1.
"Both of our companies are ultra-focused on making that happen," Midby said.
Midby learned in the spring that the Korte Company was unable to finish the The Degree project on time. Further disputes developed between the two companies and resulted in the termination of the construction contract on Oct. 9.
Midby would not disclose the nature of the disagreements.
Meanwhile, the construction prevented 400 students who had signed up for the housing from moving in.
While the public-private project is under the direction of Midby Companies, UNLV President Len Jessup said the university helped to find and secure alternate housing for the students after learning the building wouldn't open on time. Students were also refunded any deposits they made.
"When we had students coming in to take a look at the university … they took into consideration this living space," said John Moran, a member of the state board of regents. "We can't unwind it, we can't un-ring this bell. We just need you to get the job done."
Regent Trevor Hayes said the delay hurts UNLV's reputation and the goal of enticing more students to live on campus.
Jessup said new building will not be marketed for leasing options until the university is certain that the project will open on time.
"We've really been so focused on moving forward together with our contractor," Midby said. "I'm so much happier that we are headed on a path forward rather than looking back."
Hayes said the board should consider a policy that would build financial incentives into future agreements with developers to ensure faster completion on projects.
The 760-bed building is part of an effort called the "U District," which includes renovated apartments known as Legacy LV.
The 360-bed Legacy LV apartments were available for move-in for the start of the fall 2016 semester. They are projected to be 100 percent occupied by next fall.
Contact Natalie Bruzda at nbruzda@reviewjournal.com or 702-477-3897. Follow @NatalieBruzda on Twitter. The Associated Press contributed to this report.
The Degree apartments
— 760 beds
— A mix of two-bedroom, two-bathroom units, and four-bedroom, four-bathroom units
Legacy LV apartments
— 360 beds
— A mix of one-bedroom, two-bedroom and three-bedroom renovated units
4259 South Maryland Parkway, Las Vegas, NV