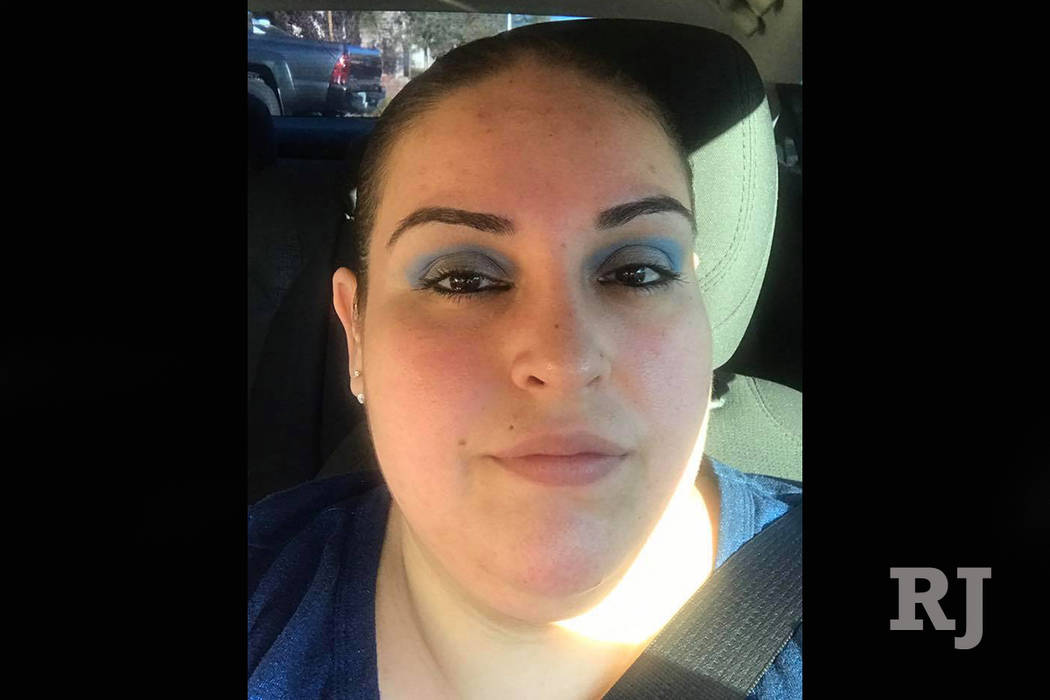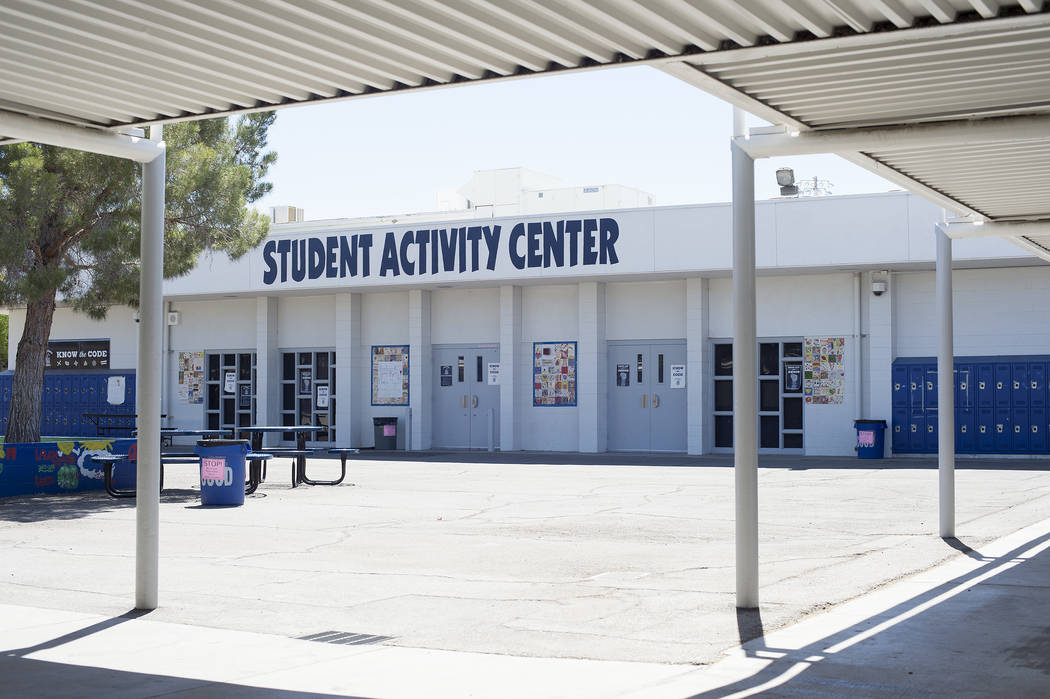 A female employee at Fremont Middle School in Las Vegas died of tuberculosis in mid-July after potentially exposing more than 100 people to the highly contagious disease, school and public health officials said Monday.
Ann Schiller, the school's principal, sent a phone message to parents on July 11 saying that "an individual at our school" had recently been diagnosed with an active case of tuberculosis. It said that public health officials would contact families "within the next few days" if their kids needed to be tested.
A school district employee identified the victim, who died July 19 at Sunrise Hospital, as Maria Alvarez, a special education teacher at the school. The employee, speaking on condition of anonymity, said the district was working with the Southern Nevada Health District to ensure that any employees or students who came in contact with the victim were tested for the bacteria.
Lynn Row, the chief nurse for the Clark County School District, said she could not provide the victim's name or title or even confirm that she worked at the school at 1100 E. St. Louis Ave., near Maryland Parkway. She declined to comment when asked if Alvarez was the victim.
A spokeswoman at Sunrise Hospital and Medical Center confirmed that Alvarez died there on July 19, but said she could not release the cause of death.
A separate letter recently sent to Fremont parents by Principal Schiller welcoming students to the 2017-18 school year noted the recent death of Alvarez after a "brief illness."
"She leaves behind a 3-year-old daughter, her immediate family members, and all the Fremont students she loved and motivated," it said. "We are terribly saddened by her death and will miss her greatly."
Dr. Joseph Iser, head of the health district, said the investigation has been hampered by the fact that investigators could not talk with the patient with TB.
'She was unable to speak'
"By the time we found out about this person she was unable to speak," Iser said.
"We haven't been able to reach much of the family so we don't know if the victim traveled out of country recently," Iser said. He noted that individuals with TB often contract the disease from someone overseas or have been exposed to someone who got the disease in another country.
The district's chief health officer said hospitals have to inform the public health department if someone dies of TB. He said investigators then interview and test people that the infected person would have come in contact with and who may be at significant risk of infection.
According to a statement by the health district, 114 people who had contact with the victim had been identified and screened for the disease, which is often transmitted through coughing. It was not clear from the statement whether other people remain to be tested or whether all of those screened were associated with the school.
Iser said earlier Monday that 67 individuals had tested negative and results on the seven others were expected shortly. He said four people who were exposed are not in the area and had not been tested.
Row said the incident should not hinder the school's ability to open as scheduled on Aug. 14. Over the summer, she noted, only staff has been on campus — and Fremont was closed the month of July.
"With any communicable disease, we follow Southern Nevada Health District guidance for testing follow-up and recommendations," she said.
The school district does not mandate tuberculosis screening for students or employees.
The last major TB outbreak in Las Vegas occurred in May 2013. A year later a local man claimed medical malpractice led to the tuberculosis-related deaths of his wife and twin daughters at Summerlin Hospital.
In the malpractice complaint, Ruben White claimed his wife, Vanessa, 25, was admitted to Summerlin Hospital on May 9, 2013, and her twin girls, Abigail and Emma, were born prematurely "in substantial part because of the failure to identify and treat" their mother's tuberculosis. All three later died.
Vanessa White was later identified as the source of a tuberculosis outbreak at the hospital. The case was settled out of court in 2016, an attorney with the Cottle Firm, which represented White, told the Las Vegas Review-Journal on Monday.
A separate class-action lawsuit involving dozens of patients and visitors is ongoing, with a trial scheduled for May.
Bacteria spread through air
TB bacteria are spread through the air from one person to another, when people breathe in the bacteria and become infected, according to the federal Centers for Disease Control and Prevention.
Bacteria are not spread by physical contact, sharing food or drink, touching bed linens or toilet seats, the CDC says.
When a person breathes in TB bacteria, the bacteria can settle in the lungs and begin to grow. From there, they can move through the blood to other parts of the body, such as the kidney, spine and brain, it says.
The disease often can be cured by antibiotics.
According to the CDC, Bacille Calmette-Guérin is a vaccine for tuberculosis. While it is not widely used in the United States, where TB has been on the decline for decades, it is often given to infants and small children in other countries where TB is common.
The vaccine does not always protect people from getting TB.
The CDC says the vaccine should be considered for only very select people who meet specific criteria and in consultation with a TB expert.
In the U.S., the CDC recommends that the vaccine should only be considered for children who have a negative TB test and who are continually exposed to, and cannot be separated from, adults who are untreated or ineffectively treated for TB or have strains of the disease resistant to specific medications.
Contact Paul Harasim at pharasim@reviewjournal.com or 702 387-5273. Follow @paulharasim on Twitter. Review-Journal staff writer Amelia Pak-Harvey contributed to this report.
1100 E St Louis Ave, Las Vegas, NV 89104