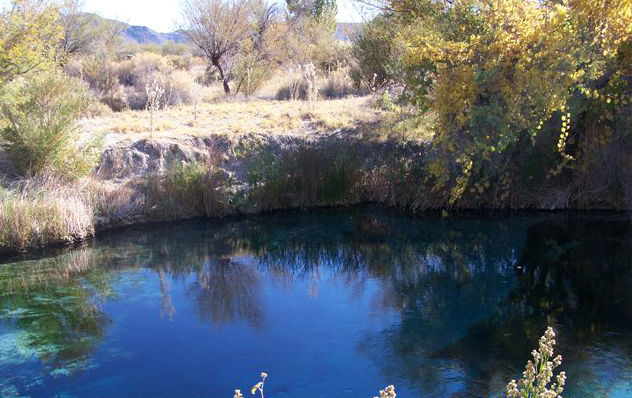 COX OPENS TECHNOLOGY CENTER AT DESERT PINES BOYS & GIRLS CLUB
Cox Communications-Las Vegas has opened a Cox Technology Center at the newly unveiled Desert Pines Boys & Girls Club, 3750 E. Bonanza Road, in East Las Vegas. Cox has also launched a redeployment of Connect2Compete, a program offering discounted high-speed Internet service to qualified low-income families, targeting nine Clark County School District schools near the club.
"Connecting youth to technology is a core value of Cox Communications, and we are thrilled to see the tremendous momentum with our Connect2Compete program," said John Wolfe, senior vice president and region manager for Cox's Southwest Region. "Families are recognizing that the Internet is a critical educational resource for today's students to stay competitive in the classroom."
Cox is strengthening its C2C campaign in the Desert Pines Corridor, a 3-square-mile area served by nine East Las Vegas schools near the Desert Pines Boys & Girls Club. Cox worked with the school district's Partnership Office to have bilingual C2C fliers distributed to children at the corridor schools: Bracken, Edwards, Earl, Gragson, Hewetson, Ronnow, Cambeiro and Lunt elementary schools and Robison Middle School.
For more information, visit cox.com.
VOLUNTEERS TO BEAUTIFY KELLY ELEMENTARY
Keep Las Vegas Beautiful volunteers were set to work with artist Tom Umholtz April 11 to paint a garden mural, decorate benches and plant a garden and participate in other beautification activities at Kelly Elementary School, 1900 N. J St.
Kelly is one of five schools within the Las Vegas My Brother's Keeper initiative, a partnership of the city of Las Vegas, Nevada Partners Inc. and a host of community stakeholders. The initiative is committed to improving the lives of minority youths.
For more information, call Lisa Campbell at 702-229-5406 or 702-716-3070.
UNLV SCHOOL OF MEDICINE LAUNCHES SCHOLARSHIP DRIVE
The UNLV School of Medicine has launched its 60 by 16 scholarship drive to cover tuition costs for the 2017 charter class. With each four-year scholarship estimated at $100,000, school officials are seeking $6 million for the program.
The school has already received 13 scholarship commitments from local businesses, physician groups, families and UNLV administrators. The number increased to 38 when the Engelstad Family Foundation announced its contribution of an additional 25 scholarships.
When fully operational, the school will create approximately 8,000 jobs, boast an annual economic impact of more than $1 billion and drive close to $60 million in annual revenue for the state. The scholarship program will help the first class to graduate with little or no debt.
The school will teach a diverse group of future Nevada physicians how to work in health care teams, apply new technology and develop treatment solutions for diseases of the present and future. UNLV plans to admit a charter class of 60 students by fall 2017, with expansion to 120 students within four years of the school's opening.
For more information, visit news.unlv.edu.
C-SPAN HONORS STUDENTCAM DOCUMENTARY WINNERS
C-SPAN's award-winning, 45-foot customized bus visited the Alexander Dawson School, 10845 W. Desert Inn Road, April 8 to honor local winners of C-SPAN's annual student video documentary competition, StudentCam.
During the visit, a C-SPAN representative presented a StudentCam certificate of merit to students Kayla Salehian, Elaina Young and Autumn Coulthard to recognize their achievement in the national competition. Their video, "The Pros and Cons of the Affordable Care Act," was viewed during the event.
StudentCam encourages middle and high school students to think critically about issues that affect their communities and the nation. This year, students were asked to create a 5- to 7-minute video documentary about the topic "The Three Branches and You: Tell a story that demonstrates how a policy, law, or action, by either the executive, legislative, or judicial branch has affected you or your community."
The bus also visited Rancho High School, 1900 E. Searles Ave., April 7.
For more information, visit studentcam.org.
JOSH STEVENS FOUNDATION HOSTS ANNUAL KINDSOMNIA
The Josh Stevens Foundation, a nonprofit that helps children recognize heartfelt, kind acts and inspires them to be more kind, is set to host its fourth annual KINDSOMNIA event April 25. The 13-hour fun fest will gather 2,200 sixth-, seventh- and eighth-grade students from 59 Southern Nevada middle schools for a Kindness Rally at Central Christian Church, then 42 buses will transport them to five locations: Skyzone, The Adventuredome, Battleblast Laser Tag, XTreme Paintball and Big League Dream's Sports Arena.
For more information about the foundation, visit joshstevensfoundation.org.
ACTING FOR CAMERA AND IMPROV COURSES PLANNED AT UNLV
Temma Hammond has joined the summer roster at UNLV, 4505 S. Maryland Parkway, and plans to present two classes regarding the professional industry of entertainment in television and film.
The workshops will consist of Acting for Camera and Improv. Acting for Camera is scheduled to begin May 26 for six weeks from 7 to 9 p.m., and Improv is set to start May 27 for six weeks from 7 to 9 p.m. All materials will be available from the instructor.
Hammond has produced, directed, written and coached professionally in television, film and live performances, working with NBC, ABC, CBS, Disney Studios, Universal, Warner Bros. and building two film studio companies in Las Vegas.
To register, call 702-895-3394 or visit continuingeducation@unlv.edu. Space is limited, so early enrollment is encouraged.
NEVADA NATURALIST SERIES TO PRESENT HIDDEN JEWELS OF THE DESERT
The University of Nevada Cooperative Extension's Nevada Naturalist program plans to present Desert National Wildlife Refuge Complex: Hidden Jewels of the Desert from 7 to 8 p.m. April 23 at the Lifelong Learning Center, 8050 Paradise Road, as part of the free 2015 lecture series.
Dr. Laurie Simons, Desert Complex biologist with the U.S. Fish and Wildlife Service, plans to introduce the four national wildlife refuges in Southern Nevada that make up the Desert National Wildlife Refuge Complex. She will explain what makes each refuge unique.
For more information, contact Denise Parsons at 702-948-5906 or parsonsd@unce.unr.edu.
CITY OF LAS VEGAS HONORED FOR EARLY READING WORK
The city of Las Vegas recently was one of 30 communities across the U.S. to receive a 2014 Pacesetter Award from the Campaign for Grade-Level Reading. The city was cited for making "measurable progress" on student readiness outcomes after launching several literacy campaigns, including the AppleCore reading incentive program, which is in 69 Safekey sites.
The city also launched an attendance campaign with the Clark County School District and is looking to expand the campaign to reduce chronic absenteeism in 16 schools representing the Downtown Achieves and My Brother's Keeper collective impact model. The city also completed the 2014 GLR Community Self-Assessment and Community Solutions Action Plan related to grade level literacy and attendance.
For more information on GLR, visit gradelevelreading.net.
SCIENCE & TECH FESTIVAL RETURNING FOR FIFTH YEAR
The Las Vegas Science & Technology Festival is set to return for its fifth year, with free events planned April 24-May 2.
More than 40 events are planned across Southern Nevada, including: April 24, College of Southern Nevada's Science and Technology Expo at the Cheyenne campus, 3200 E. Cheyenne Ave., 9 a.m. to 1 p.m.; April 25, Enter the Cosmos, a film event at the Telecom Auditorium at CSN's Cheyenne campus, 10:30 a.m. to 2 p.m.; April 25, Lake Mead's Junior Ranger Day at Boulder Beach Picnic Area in the Lake Mead National Recreation Area, 10 a.m. to 2 p.m.; April 26, Science is Everywhere Day, featuring dozens of free behind-the-scenes programs and VIP tours at locations throughout the valley; April 27 through May 1, Science in the Community, weeknight programs exploring hot science and technology topics, from drones to astronomy to magic; and May 2, Giant Science & Technology Expo at Cashman Center, 850 Las Vegas Blvd. North, with interactive activities, demonstrations and entertainment from more than 80 organizations, 10 a.m. to 6 p.m.
The festival is presented by the Las Vegas Natural History Museum, with help from more than 80 other organizations, including the Clark County School District, CSN, Desert Research Institute, the National Park Service and the Red Rock Canyon Interpretive Association.
For more information, visit lvscifest.com.
ARBOR VIEW HIGH SCHOOL EVENT TO HONOR PAT HAYDEN
The Aggies baseball program at Arbor View High School, 7500 Whispering Sands Drive, plans to sell commemorative T-shirts to honor Pat Hayden, the school's first principal, who died in 2013. Proceeds from the sales will be donated to the Pat Hayden Memorial Scholarship Fund and Project 150, a local nonprofit benefiting homeless students in the Las Vegas Valley.
The team plans to host its second annual Pat Hayden Day on April 25, with festivities planned at the school's baseball field — named in Hayden's honor — just before the varsity game at 12:30 p.m. The team plans to present the Hayden family with a check for all donations received from the T-shirt sales and a GoFundMe campaign, and the family will throw out the first pitch.
The public is invited to attend. For more information, call Susie Quintana at 702-419-4728.
CSN TO HOST SCIENCE AND TECHNOLOGY EXPO APRIL 24
The College of Southern Nevada plans to host the 12th annual CSN Science and Technology Expo from 9 a.m. to 1 p.m. April 24 at the Cheyenne campus, 3200 E. Cheyenne Ave.
Kindergarten through 12th-grade students are set to take part in the free expo, which promotes science, technology, engineering and mathematics programs to help prepare students for related careers.
The public is welcome to attend. For more information, visit csn.edu.
SPLASHDOWN FOR KIDS TO RAISE FUNDS FOR NONPROFIT GROUPS
Communities In Schools of Nevada and After-School All-Stars Las Vegas plan to host the second annual Splashdown For Kids event from 10 a.m. to 5 p.m. April 25 and 26 at Wet'n'Wild, 7055 S. Fort Apache Road.
Proceeds will benefit both local nonprofits. Presale tickets are $25, and tickets at the door will be $35. Children 2 or younger will be admitted free. For one-day tickets, visit shop.omniticket.com/WWL/index.cfm and use the promo code "CISASASDAY."
For event sponsorship information, email Brittany McCoy at brittanym@cisnevada.org or Ranna Daud at ranna@asaslv.org.
LVA TO HOST COLLEGE FAIR APRIL 27
The Western Association for College Admission Counseling plans to bring a Las Vegas College Fair to Las Vegas Academy, 315 S. Seventh St., from 7 to 9 p.m. April 27. Pre-fair workshops are planned from 5:15 to 6:40 p.m. All Clark County high school students and their parents are encouraged to attend to meet with representatives from more than 150 colleges and universities. The fair is open to public and private school students. Admission is free.
For more information or to preregister, visit wacaccollegefair.com or email Joel S. Diamond, college counselor, at jsdiamond@interact.ccsd.net. For more information about WACAC, visit wacac.org.
POLICY RESEARCH INSTITUTE TO OFFER $2,500 SCHOLARSHIP
The Nevada Policy Research Institute plans to offer a $2,500 scholarship to a graduating Clark County high school student who shows the potential to make a significant contribution to the cause of economic liberty.
This is the fifth year that the Professor R.S. Nigam & NPRI Freedom Scholarship is being offered. It is open to all Clark County high school students (public, private, online or home school) who plan to attend college beginning in the fall. Students are asked to write a two-page essay on the topic "Improving education: raise taxes or allow school choice?"
All applicants must have a GPA of at least 3.2 and complete an application, which includes the essay question. To be eligible, a student's parents must have earned less than $125,000 in income in 2013, and the student must plan to attend a four-year degree program in business, economics, political science, public administration or a related field, at an accredited college or university.
Essays and applications are due by May 1. For the application, visit tinyurl.com/nureqff. For more information, call 702-222-0642 or visit npri.org.
STUDENTS WITH A CAUSE CONTEST TO AWARD SCHOLARSHIPS
The sixth annual Students With A Cause contest invites Clark County high school students to submit a community-focused video on the theme of "What If…" In the video challenge, students will answer the hypothetical question as it relates to improving their lives, those in their family or community, or making a better society. Students can apply by submitting a 30-second video. The winning video will be aired on TV in June and posted on the Internet.
First prize is a $1,500 scholarship and $500 donation to the student's high school, and second prize is a $1,000 scholarship.
The contest is sponsored by the Richard Harris Law Firm. For more information, including contest rules, visit studentswithacause.org. Submissions are due May 3, and the winners are set to be selected May 22.
LEADERSHIP TRAINING SET FOR PEOPLE WITH DEVELOPMENTAL DISABILITIES
Partners in Policymaking plans to offer leadership training for people with developmental disabilities, parents and family members. The training is designed to teach the power of advocacy and change the way people with disabilities are supported, viewed, taught, live and work. The program will provide information about issues and policies related to disability and develop participant competencies to become more effective in influencing policy development at all levels.
Parents of children with developmental disabilities and adults with developmental disabilities are encouraged to apply. Classes are planned from 8 a.m. to 4:30 p.m. once a month through August at the University of Nevada Cooperative Extension's Lifelong Learning Center, 8050 Paradise Road. Participants are expected to commit to all classes or complete make-up assignments. Remaining dates are: May 16, June 20, July 19 (in Reno) and Aug. 15. Participants will receive a stipend to help with child care and transportation costs.
For more information or to apply, visit nced.info/pip.