Education Notebook, Jan. 1-7 2015
December 26, 2014 - 10:00 am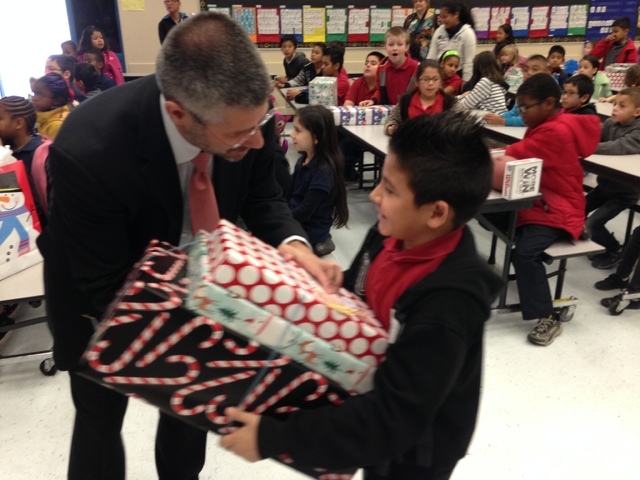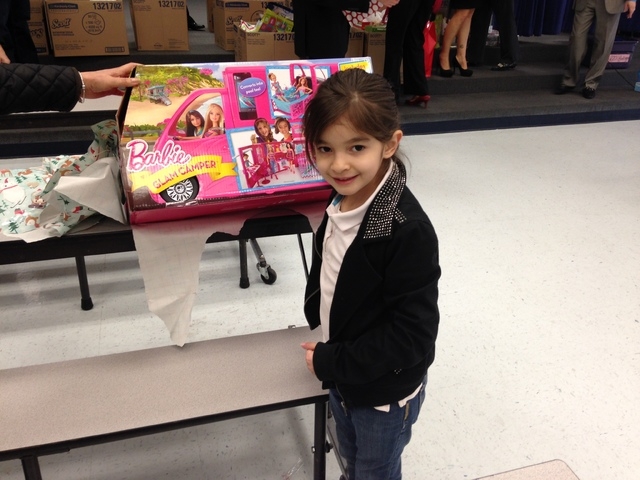 VEGAS PBS ANNOUNCES LEARNINGMEDIA DIGITAL INNOVATORS PROGRAM
Vegas PBS announced the third annual PBS LearningMedia Digital Innovators Program for tech-savvy kindergarten through 12th-grade educators. PBS LearningMedia is a free media on-demand service of Vegas PBS that offers more than 87,000 digital resources for educators. The program recognizes the nation's top 100 applicants who are incorporating digital media in classrooms and serving as leaders in educational technology.
Through Feb. 11, educators can apply to the program by submitting a 60- to 120-second video showcasing how they are creatively using digital technology and tools in the classroom to spur student achievement and by completing a profile and two essay questions. To apply online, visit pbslearningmedia.org/digitalinnovators.
The selected teachers will be rewarded with yearlong career-enhancement opportunities, including virtual trainings with a focus on creative instructional strategies and digital best practices, access to premium and exclusive resources from PBS LearningMedia Custom and a free PBS TeacherLine professional development course, invitations to special events, membership in a professional learning community and networking with other innovative educators and thought leaders. They also will receive ongoing support from their local PBS member stations.
A select top 30 applicants will be designated as Lead PBS LearningMedia Digital Innovators and will also receive a three-day, all-expenses paid trip to Philadelphia to participate in the 2015 PBS LearningMedia Digital Summit and the International Society for Technology in Education conference, along with a Samsung Galaxy tablet.
The winners will be announced in March. For more information, visit pbslearningmedia.org.
UNLV HOSTS COMMENCEMENT
Nearly 2,000 undergraduate, graduate and professional students were eligible to participate in UNLV commencement Dec. 16. The graduates ranged in age from 19 to 70 and hailed from 56 foreign countries. Of the graduates, 82 percent were Nevada residents.
AMERICAN PREPARATORY ACADEMY BREAKS GROUND FOR NEW CAMPUS
A groundbreaking ceremony Dec. 19 marked the start of construction for American Preparatory Academy's new campus at the southwest corner of Jim Rogers Way and Patrick Lane in the UNLV Research Park.
The charter school is housed at a leased facility near Oakey and Jones boulevards, serving 400 students. The new facility is slated to serve nearly 1,000 kindergarten through 10th-grade students in the fall.
The liberal arts school places an emphasis on individualized instruction and academic rigor in a college preparatory environment. Music, dance and visual arts play an integral role in the program.
For more information, visit americanprep.org.
JFK EXHIBIT OFFERS FREE ADMISSION
Teachers and students are invited to enjoy free admission to "The JFK Exhibition" at the Tropicana, 3801 Las Vegas Blvd. South, through Jan. 3. To gain admittance, show the special flier distributed to schools and a school ID. The offer is good for public and private schools.
For more information, call 800-829-9034.
BLACK HISTORY ESSAY CONTEST PLANNED
The 36th annual Black History Month Essay Contest is planned through Feb. 6 for fourth-grade through high school students. In honor of Black History Month, youths are encouraged to submit an original essay, and the top three winners from each division will recite their essays at a banquet planned for Feb. 18 at the East Las Vegas Community Center, 250 N. Eastern Ave.
Essays due no later than 5 p.m. Feb. 6 at the community center. The elementary school division topic is Historical African-American Inventors in the 1800s (minimum 150 words, hand-printed or typed); the middle school division topic is Historical African-American Politicians (minimum 250 words, typed); and the high school division topic is Compare The Civil Rights Issues That People Face Today To Civil Rights Issues The 1900-1970s (minimum 400 words, typed).
For more information, call 702-229-1515.
STUDENT EXCHANGE PROGRAM SEEKS AREA REPRESENTATIVES
World Heritage, a nonprofit student exchange program, is seeking volunteers to serve as area representatives in the Las Vegas Valley. World Heritage offers qualified students from around the world between the ages of 15 and 18 with the opportunity to spend a high school year or semester in the U.S. with a host family. Area representatives recruit and screen potential host families, supervise the exchange students, organize activities and provide support to host families, students and schools.
Compensation is offered. For more information, call 800-888-9040, email info@world-heritage.org or visit world-heritage.org.
CSN BEGINS OPEN ENROLLMENT
Open enrollment for all admitted students is underway at the College of Southern Nevada. In addition to popular core classes such as biology, math and communications, CSN is also offering courses on smartphone application development, IRS-certified tax preparation and the cultural origin of and fascination with zombies.
Classes for the spring 2015 semester are set to begin Jan. 20. Students are reminded that CSN no longer allows late registration except in unusual circumstances. All registration must be complete before midnight Jan. 19.
For more information, visit csn.edu.
LOCATIONS ANNOUNCED FOR CHILD AND ADULT CARE FOOD PROGRAM
The Culinary Academy of Las Vegas has announced locations for the 2014 Child and Adult Care Food Program, a federally funded program administered by Nevada's Department of Agriculture to youths living in low-income areas. The academy, 710 W. Lake Mead Blvd., is providing the free and nutritious after-school meals to anyone 18 or younger Monday through Friday.
The academy prepares about 500 meals a day for 14 sites. The following six sites are open to any child, with no registration required: Doolittle Community Center, 1950 N. J St.; Fresh Wind Ministries, 3660 N. Rancho Drive; Pearson Community Center, 1625 W. Carey Ave.; Richard Steele Boxing Club, 2475 W. Cheyenne Ave., Suite 110; The Salvation Army Citadel Corps, 2900 Palomino Lane; and Stupak Community Center, 251 W. Boston Ave.
For more information, email zshah@theculinaryacademy.org or call 702-924-2102.
AFTER-SCHOOL TUTORING AVAILABLE AT CIMARRON ROSE COMMUNITY CENTER
The Cimarron Rose Community Center, 5591 N. Cimarron Road, offers after-school tutoring in mathematics, science and reading to students in grades one through six. Weekly 30-minute sessions may be scheduled from 4 to 6 p.m. Monday, Wednesday or Thursday and from 5 to 7 p.m. Tuesday.
The cost is $45 per month during the school year (prorated for holidays). A licensed Clark County School District substitute teacher is the tutor. To register, visit the center or call 702-229-1607.
DISCOVERY CHILDREN'S MUSEUM AND SPREAD THE WORD PLAN BOOK DRIVE
The Discovery Children's Museum, 360 Promenade Place, has partnered with nonprofit Spread the Word Nevada to host a book drive through Jan. 4.
The museum will collect new or gently used books targeting a pre-kindergarten to eighth-grade reading level, to be distributed to children in Southern Nevada. Anyone donating a book will receive $2 off museum admission.
The book drive is being held in conjunction with the literacy-based traveling exhibit "Storyland: A Trip Through Childhood Favorites," which features seven beloved children's books. It is scheduled to be at the museum through Jan. 4.
For more information, visit discoverykidslv.org. For more information on Spread the Word Nevada, visit spreadthewordnevada.org.