Ex-Las Vegas student returns with 3 degrees to aid education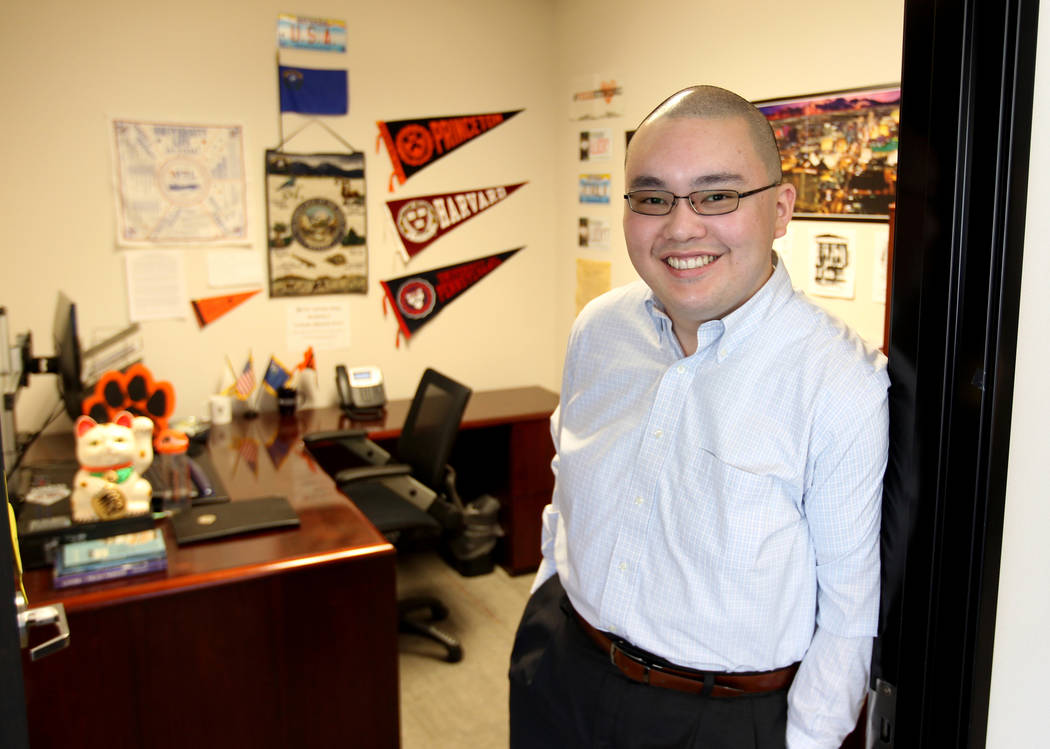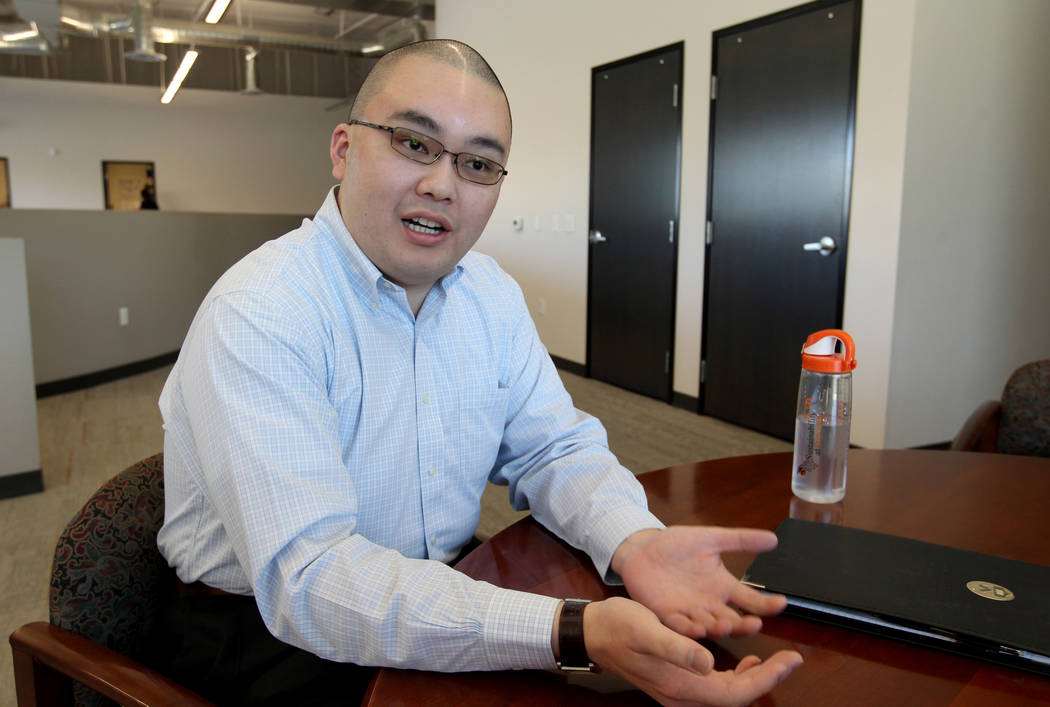 Zhan Okuda-Lim has been fighting for education since he was a Valley High School freshman serving on the School Board Student Advisory Committee.
That was in 2008, when the Great Recession was inflicting budget cuts on education. The tipping point came at a committee meeting when a member of then-Gov. Jim Gibbons' staff said that despite cuts to schools, overall spending on education would still be increased over the next few years. Okuda-Lim felt he and his fellow students were being misled.
"I was very disappointed, because here's the governor's representative not telling students, not telling young people the full story," he said, arguing that the increase was only for teacher pay and enrollment growth, not to save programs on the chopping block. "(He was) thinking that we did not do our research, we don't know how the budget works."
That sparked the 25-year-old's interest in education policy, and he fought against budget cuts throughout high school as a committee member, a student representative on the state Board of Education and a member of the Nevada Youth Legislature.
Today Okuda-Lim boasts degrees from Princeton University, Harvard University and the University of Pennsylvania in public affairs, education and public administration.
Return to roots
He decided to return to his hometown to work for the Public Education Foundation.
"I told myself in high school, 'I want to go away to learn more, but I want to come back and give back to this community,'" said Okuda-Lim, who is the foundation's director of policy and analytical leadership.
Okuda-Lim, who grew up in the Paradise area and completed the International Baccalaureate program while in high school, said he could see the resource disparities between students even as a teenager.
For example, he remembers being told that the cuts wouldn't hurt the IB program much, while his friends who weren't in the program were being told they may not have money for supplies or books or teachers.
"We in the magnet program did not need the money; my friends down the hall needed the money," he said. "And that's a story that you would hear across the entire district."
As a resident fellow at the foundation's Leadership Institute of Nevada, Okuda-Lim also works with teacher-leaders on policies intended to address such broad educational problems.
He is one of 13 people on the foundation's staff who are "homegrown," part of an effort from the nonprofit to recruit locally educated students.
Building on 'pockets of excellence'
Foundation President and CEO Judi Steele said there are pockets of excellence in the Clark County School District that can improve the state of education in the county and state.
"There are great kids that come out of great schools in this community, and then there are challenges that we always face and continue to face," she said. "And we should be growing and learning from the successes as much as we should be concerned about the negatives."
Part of the solution, she said, is cultivating local talent — bringing those young people back into the community after they've achieved higher education.
Okuda-Lim said he noticed the "brain-drain" when his classmates left for college in other states and didn't return. And he said he received funny looks and questions when he told people of his interest in policy and education and his goal to move back to Las Vegas.
"If I were to do something else, I would not be true to myself," he said. "So yes, there are folks who say, 'Why do you want to go back home? Why do you want to work at a nonprofit? Why don't you do something more lucrative?' and I just say, 'I need to be authentic to this passion.'"
Contact Amelia Pak-Harvey at apak-harvey@reviewjournal.com or 702-383-4630. Follow @AmeliaPakHarvey on Twitter.