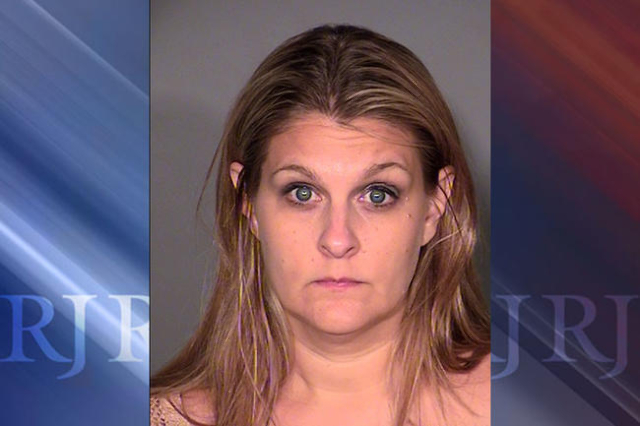 An unusual lawsuit has drawn the Andre Agassi College Preparatory Academy into federal court.
The charter school faces allegations that administrators retaliated against a special education teacher for refusing to support a co-worker arrested on child sex abuse allegations.
The lawsuit, filed last week in Las Vegas, claims Agassi Prep officials eventually decided not to rehire two-year educator Chasity Diggs after she refused to serve as a character witness for fellow teacher Shannon Giardino.
In May, police arrested Giardino, 41, on charges of sexual abuse and assault of an underage female family member.
Giardino later pleaded guilty to two felony counts of attempted lewdness with a child and child abuse. A Clark County District Court judge ordered her in October to serve up to five years of probation in lieu of a suspended prison sentence.
In the lawsuit, Diggs alleges her bosses retaliated against her for refusing "to cooperate with protecting" Giardino, her then-supervisor. Diggs claims Giardino directly asked her to serve as a character witness for Giardino in her case.
"When Ms. Diggs refused, she was retaliated against and placed in probation for made-up charges by Ms. Giardino and given excessive load of course work that no other teacher was given," the complaint reads.
"On or around April 2015, Ms. Diggs informed the Academy that she was pregnant and was not hired back," it adds.
A spokesman for Agassi Prep, a tuition-free charter school, declined to comment on the case, citing pending litigation and personnel matters.
"However, we are going to aggressively defend (against) all the accusations," spokesman Cisco Aguilar said.
The school was founded by tennis superstar Andre Agassi and opened in 2001 on West Lake Mead Boulevard, near Martin Luther King Boulevard. It serves about 1,100 students in kindergarten through 12th grade.
Telia Williams, a self-described Harvard-trained and Brooklyn-tough attorney representing Diggs, did not return requests for an interview.
On her website, Williams states her law firm launched in Las Vegas just two years ago but already boasts a "strong record of victories." The website states her firm is "extremely adept at the 'difficult' or 'weird' case," and that seems to describe the Diggs lawsuit.
At one point, the complaint refers to Diggs as "Miceli" and concludes that Citibank — not Agassi Prep — discriminated against Diggs because of her gender.
The timeline listed in the lawsuit also fails to jibe with the arrest and trial of Giardino.
Although the lawsuit claims Giardino asked Diggs "in or around October 2014" to serve as a character witness in the trial, Giardino never faced a judge before her arrest in May 2015. And her sentencing — when character witnesses typically take the stand — didn't occur until October 2015.
The complaint also states Agassi Prep fired Diggs "after contriving to give her spurious and unjustified negative reviews." It's unclear whether this happened before the school decided not to rehire Diggs after she notified administrators of her pregnancy.
In her lawsuit, Diggs blamed Agassi Prep for "causing her to have a miss carriage."
Contact Neal Morton at nmorton@reiewjournal.com or 702-383-0279. Find him on Twitter: @nealtmorton