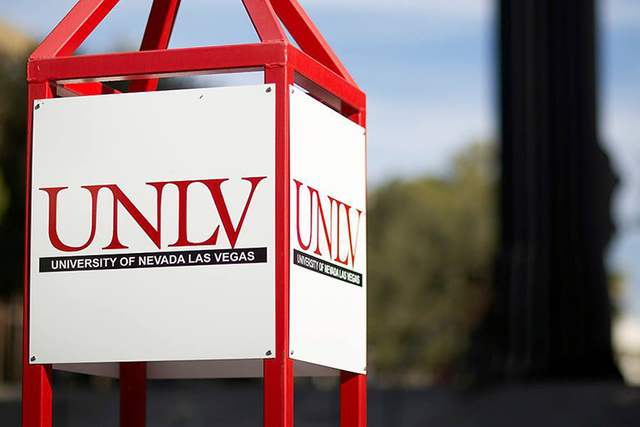 A former University of Nevada, Las Vegas employee was sentenced to two to five years in prison for stealing about $300,000 from the school by using credit cards to purchase electronics such as iPods and cameras for personal use or for to resell.
Lina Khachekian, 35, of North Las Vegas, who pleaded guilty to two counts of theft in October, was sentenced by District Judge Michael Villani on Tuesday.
The crimes occurred over a two-year period between 2011 and 2013, according to the attorney general's office.
"I don't know how I should look at this differently than 12 separate burglaries, 12 separate car thefts," Villani said before handing down his sentence.
Her lawyer, Jay Siegel, called it an "overall, overarching, long-term theft."
Villani ordered Khachekian to pay back $292,000 in restitution. Court records show about $60,000 has already been paid in restitution, but Khachekian still owes about $232,000.
According to court documents, Khachekian and Marissa Neuhaus, two former purchasing agents for UNLV's Office of Information Technology, made phony receipts and invoices to make the purchases look legitimate.
Neuhaus pleaded guilty to fraudulent appropriation of funds and was sentenced to probation in February.
UNLV was insured and reimbursed for its losses, and controls were put in place to prevent another such scheme.
Neuhaus and Khachekian quit their jobs at the university last year.
A university spokesman said, "We applaud the (the attorney general's) office for its thorough investigation and successful prosecution of this case."
Review-Journal writer David Ferrara contributed to this report. Contact Francis McCabe at fmccabe@reviewjournal.com or702-224-5512. Find him on Twitter: @fjmccabe