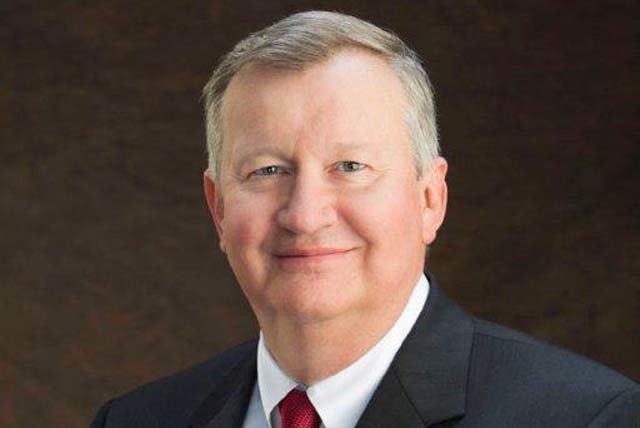 Financial aid woes at the College of Southern Nevada will cost the college about $1.7 million.
The college will have to reimburse the U.S. Department of Education $790,000 for the 2011-12 fiscal year because it overpaid federal financial aid to students. It will pay an additional $866,000 for overpayments during the 2012-13 fiscal year, although that number could still change slightly, according to college officials.
The college overpaid and underpaid thousands of students during those two years because of human error. A total of 1,429 students were overpaid or underpaid in the 2011-12 fiscal year, according to the college. A total of 1,289 were overpaid or underpaid during the 2012-13 fiscal year.
"It's a lot of money," CSN President Michael Richards said. "A lot of students were affected by it. The relief is going to come when we see more evidence that we are on a path here to a long-term solution."
College officials said they became aware of the problems after an independent review requested by the U.S. Department of Education. Recurring errors, such as outdated federal financial aid applications, likely prompted the deeper review.
CSN has about $2.5 million in auxiliary reserves, according to K.C. Brekken, CSN spokeswoman. The money the college will use to pay back the U.D. Department of Education will come out of those reserves.
The college has requested a multiyear repayment process, but had not heard back from officials at the U.S. Department of Education regarding that request, Richards said.
The college will have to pay up to $90,000 to ProEducation Solutions, the firm that conducted the reviews for those two years.
CSN hired ProEducation Solutions after the U.S. Department of Education requested the review in March. The college lacked the internal expertise to perform the task that had to be completed within 60 days.
Officials didn't want "the same people doing the review that initially did the errors," said Patty Charlton, senior vice president for finance and administration at CSN.
That review was requested by the federal government after it received a regular yearly audit forwarded by the Nevada System of Higher Education. That yearly audit for 2012-13 will be completed later this year and more findings are expected, Richards said.
The college will pay $36,000 to Evans Consulting Group, a financial aid firm, to take a look at its financial aid department from "top to bottom," he said.
Victoria Goeke, a senior consultant with Evans Consulting Group, on Monday assumed the duties of interim director of CSN's financial aid department. Goeke will be employed on a monthly contract basis, Charlton said.
Goeke will be paid $13,776 a month for travel and salary. The previous director cost the college $11,978 a month, according to Brekken.
"If one student is affected by this, that's one too many," Richards said. "…To have any error just bugs me. We just don't want that and that's one of the reasons why this aggressive plan was put together."
On Oct. 14, Evans Consulting Group will send four to five experts to CSN to begin the assessment of the college's financial aid department. They will spend two weeks at the school, Charlton said.
After the assessment, the consulting firm will make a report with recommendations to improve the department. The report should be completed by December.
"These problems can't happen again," said Richards, who has high expectations for the report.
The school also put together a task force to help affected students with any questions. A hiring committee is also in the process to fill technical staff vacancies in the department.
After the Evans Consulting Group assessment is completed, more hiring may be approved.
"As we meet with this consultants we tell them our objective is to turn this around and to turn it around quickly and get this office on a path to being an exemplary office of financial aid, " Richards said.
Charlton said officials are being aggressive in fixing the problems in financial aid and are keeping students in mind.
"We are in the business of helping students so that is our priority," she said.
The college doesn't know whether the federal government will levy fines for the recurring errors that happened two years in a row, Richards said. The amount of money the college will have to pay back for the overpayments in federal financial aid is still pending acceptance by the U.S. Department of Education.
As the issue continues to unfold, two more financial aid employees are no longer with the college, Brekken confirmed. Kim Stedman' s last day with the college was Sept. 27 and Ariana Estrada resigned Sept. 30.
They were both "administrative assistant I," according to Brekken.
Santos Martinez, the college's vice president for student affairs, resigned a day before the college made its financial aid problems public in late August. He oversaw financial aid.
Less than a month later, Brad Honious, the college's associate vice president for financial aid, resigned saying the school wasn't providing adequate resources for him to fix the problems.
Dan Klaich, chancellor of the Nevada System of Higher Education, said the integrity of the process in properly disbursing student financial aid is more important than any individual.
"If people can't understand that, than I'm no uncomfortable with them leaving," he said. "I believe that our financial aid office is in a better situation now than it was."
Reporter Yesenia Amaro can be reached at (702) 383-0440, or yamaro@reviewjournal.com.