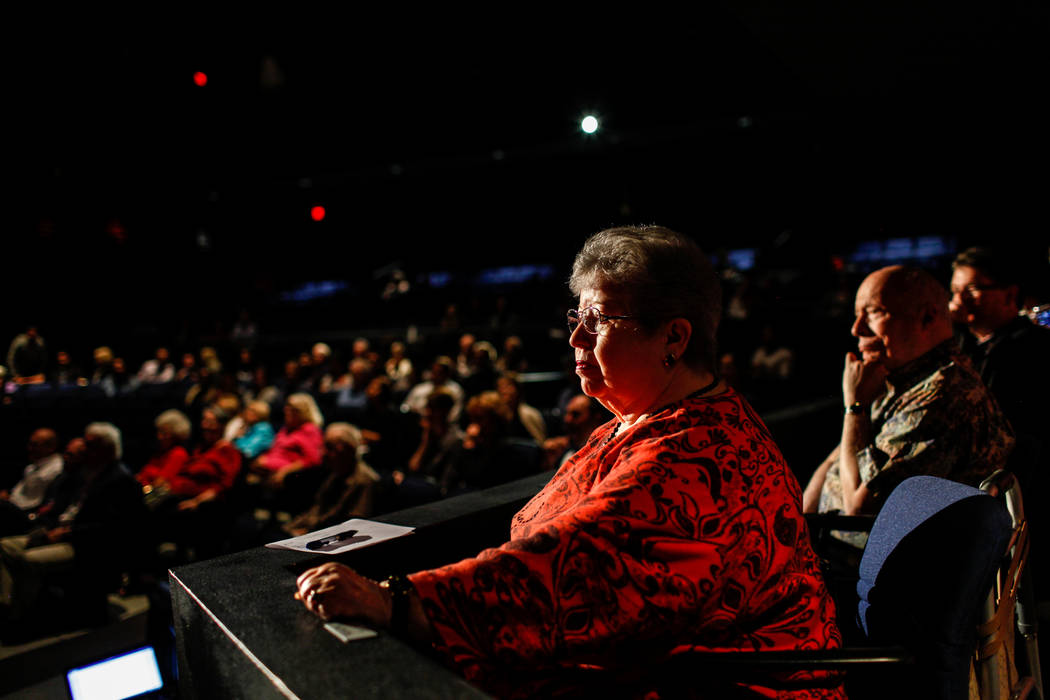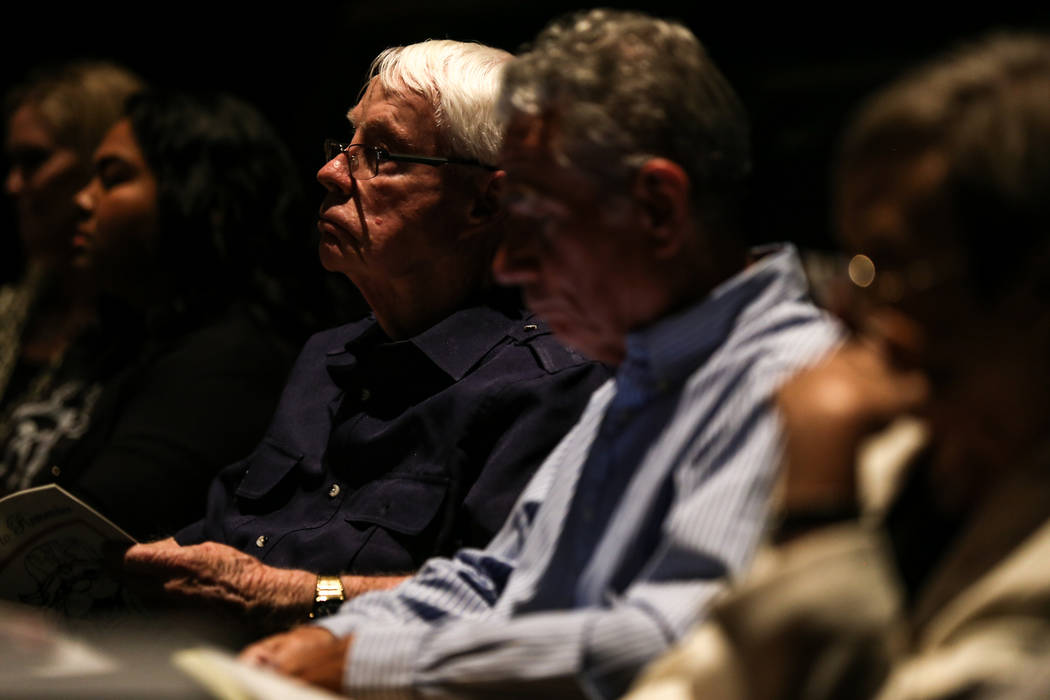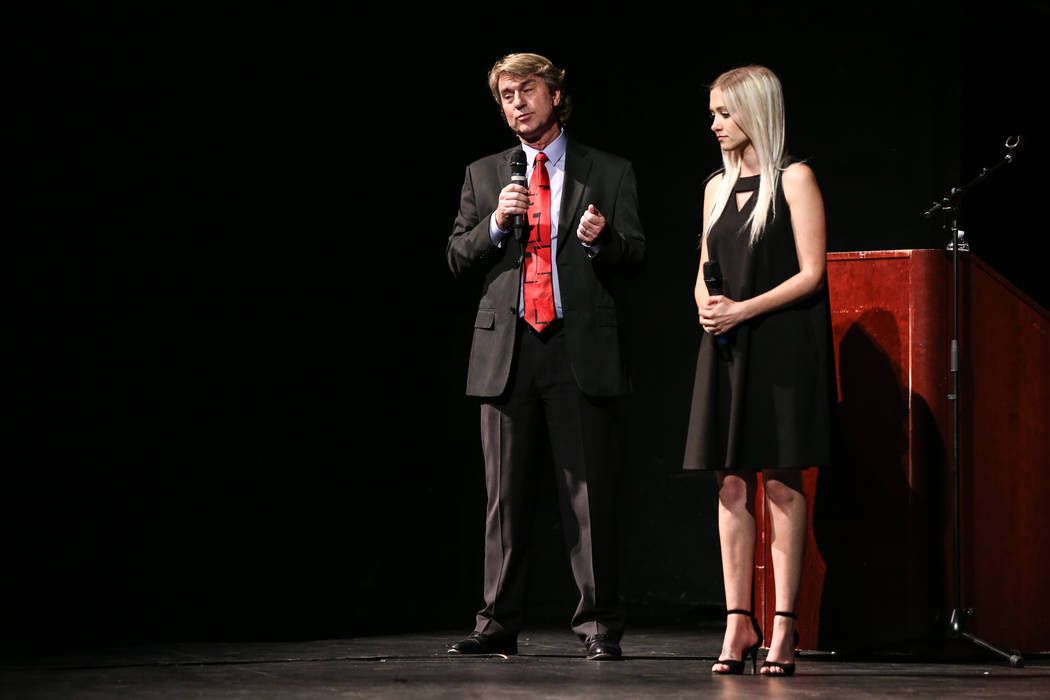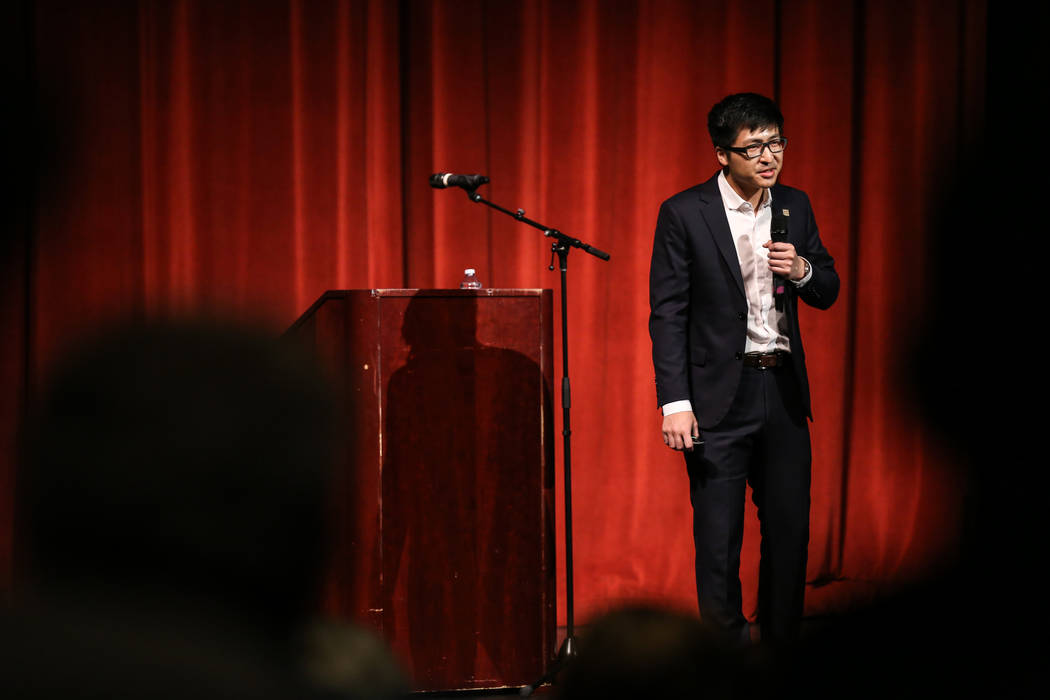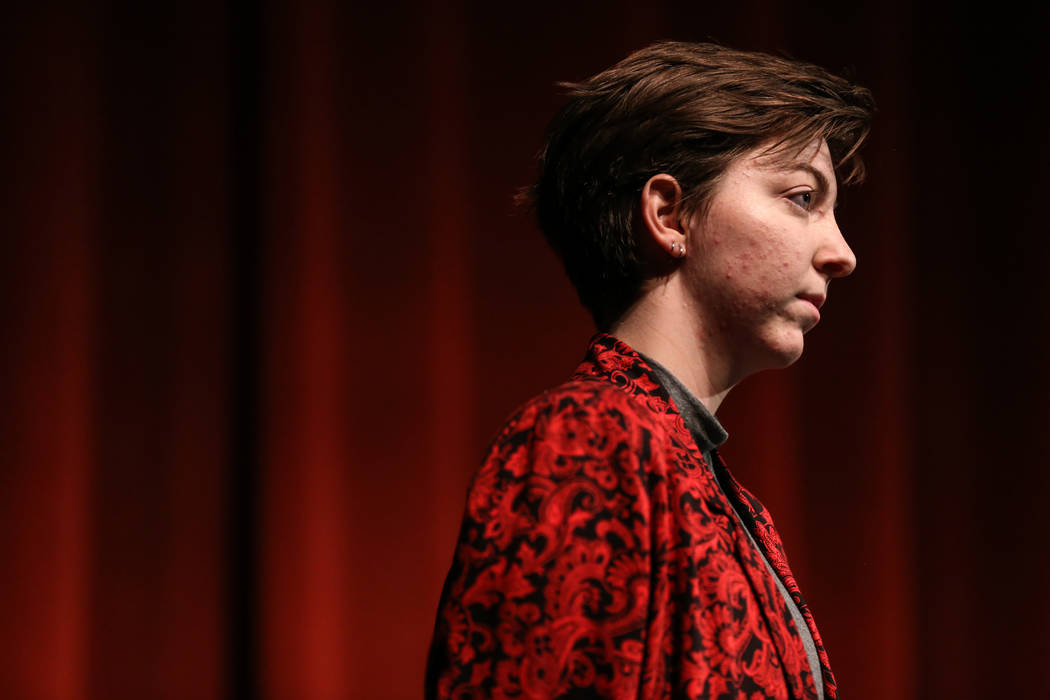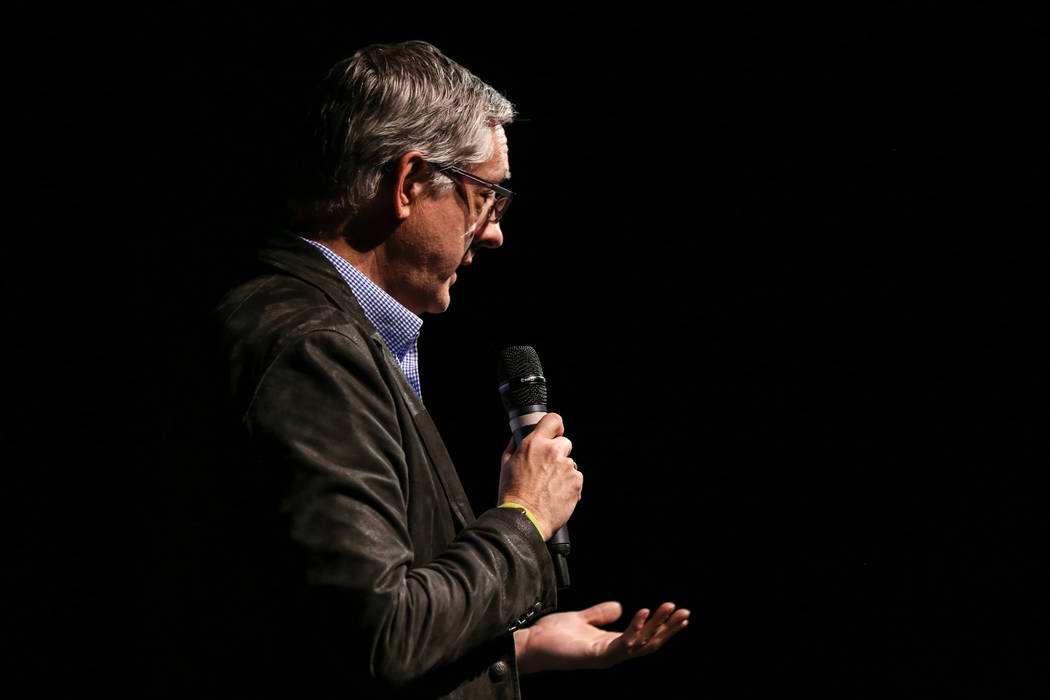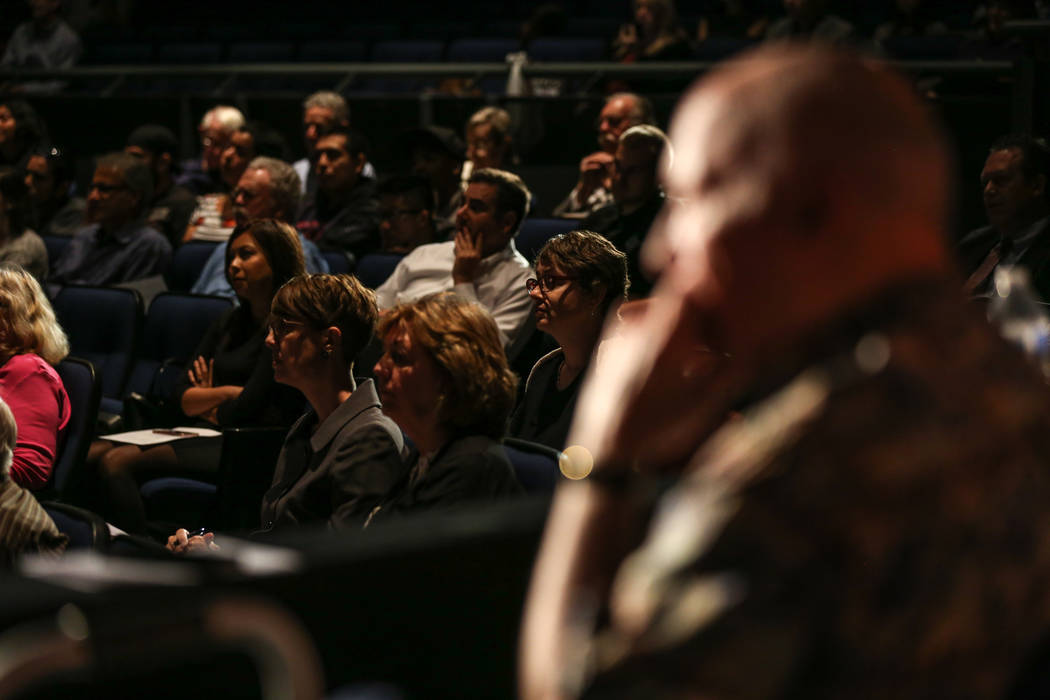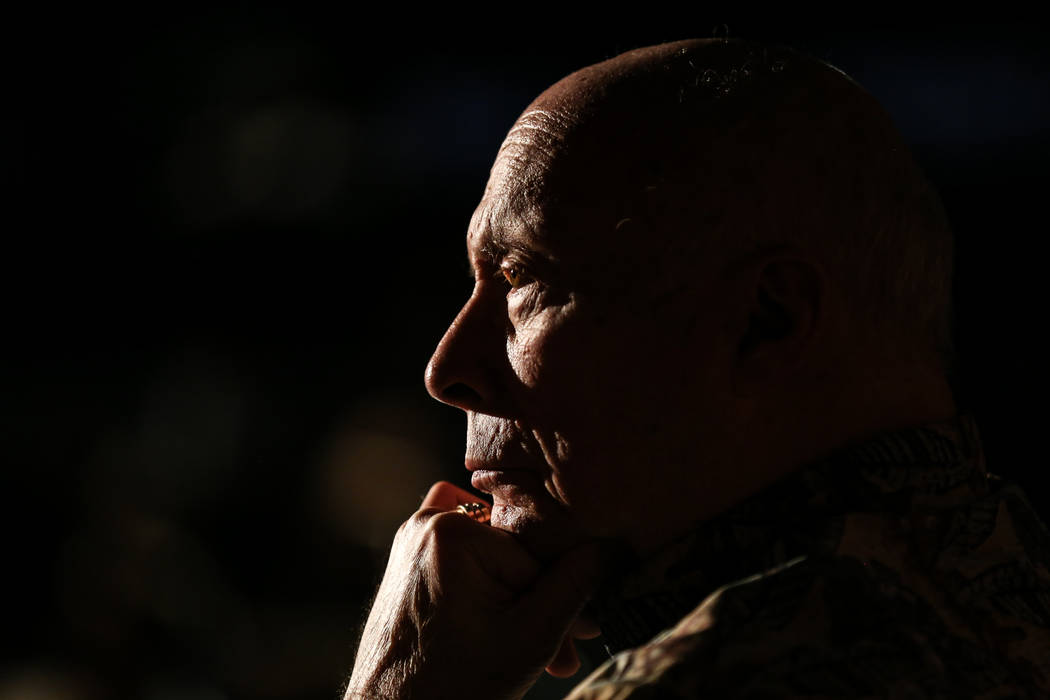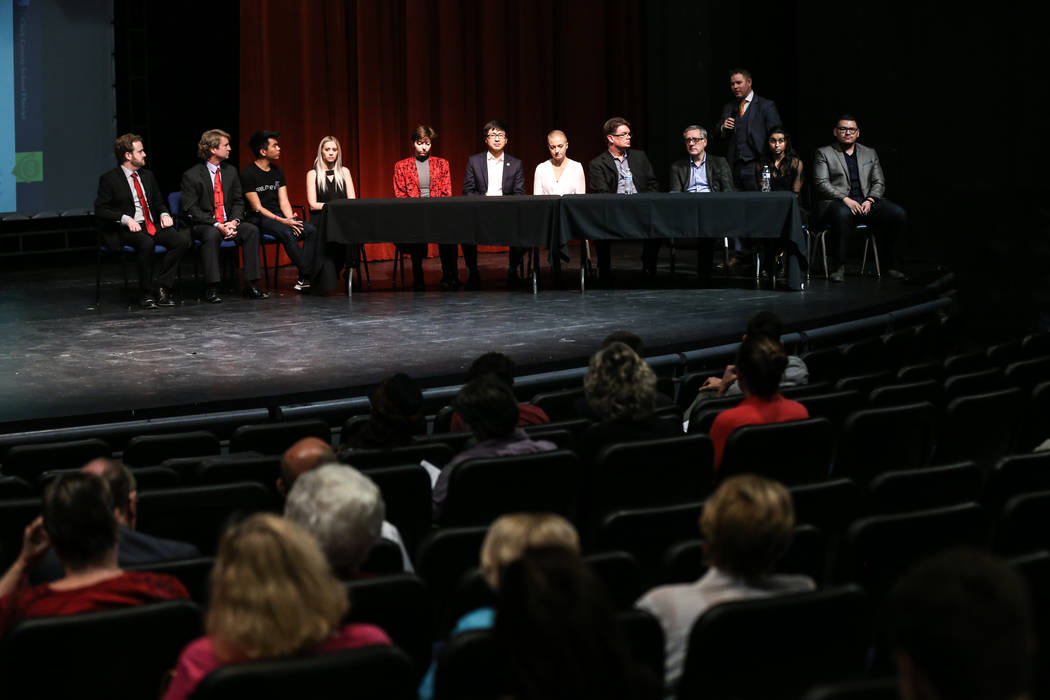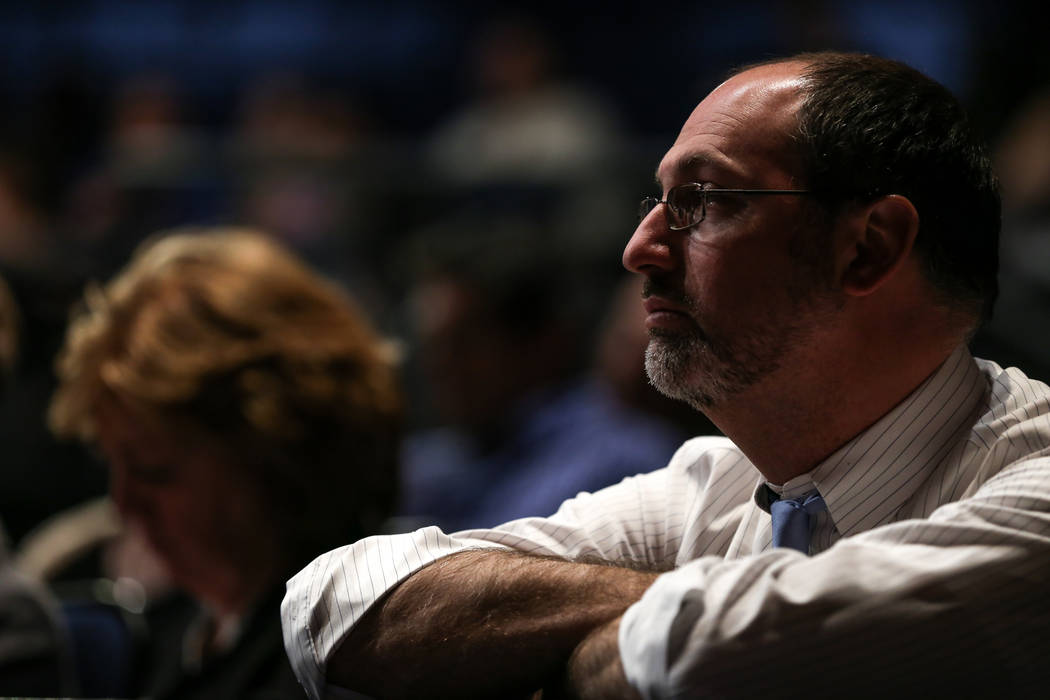 Three local architectural firms presented their ideas Thursday night for a reimagined Las Vegas Academy campus in a process that officials say is just beginning.
"This is a very complex problem with no easy answers," said Jeff Wagner, director of construction for the Clark County School District. "I think all of the architects have done quite a good job of balancing the priorities. I want to emphasize this is not an end — this is the beginning."
The three firms — KGA Architecture, Simpson Coulter Studio and Tate Snyder Kimsey — spoke to a crowd of about 100 people who gathered at the Lowden Theater on campus. Those in attendance were invited to hear their presentations and asked to rank the teams on five areas of consideration: safety, historic preservation, overall campus design, overall aesthetics and construction plan.
"I believe in the power of architecture to inspire, to bring communities together, and to celebrate our successes," Wagner said, asking the audience to respond to the questions in a thoughtful manner. "I think tonight you were confronted with three plans that do exactly that."
Merging the past with the future was a recurring theme reflected in the three presentations, as well as in questions from the public. Creating more defined campus borders, resolving current parking and restroom issues, reconfiguring spaces for added collaboration among majors, connecting with the community, and making room on campus for program expansion were other major themes.
The three firms each received a $25,000 stipend to come up with the initial proposals, but Wagner said the amount of work done by the firms far exceeded that amount.
Jim Lord, partner at KGA Architecture, said his firm was excited for the challenge.
"The process the school district picked is unique," Lord said. "So we saw it not only as a challenge, but quite honestly, fun. We were very excited. It was really a chance for all three firms to be creative … to flex their muscles."
The survey results will be considered by the LVA School Building Committee, which is made up of current academy employees as well as alumni, a parent and a student. The committee will make a recommendation to the CCSD Board of Trustees.
Wagner said he hopes the board will choose a firm by the end of the year and estimates it will take an additional six months for the campus master plan to be finished.
While the campus master plan will fall to one firm to prepare, other firms will be brought on to tackle individual buildings in a process that could take years. An overall budget, however, has not yet been established.
"Las Vegas Academy is too important, too special, to put in any single person's hand," Wagner said.
Contact Natalie Bruzda at nbruzda@reviewjournal.com or 702-477-3897. Follow @NatalieBruzda on Twitter.