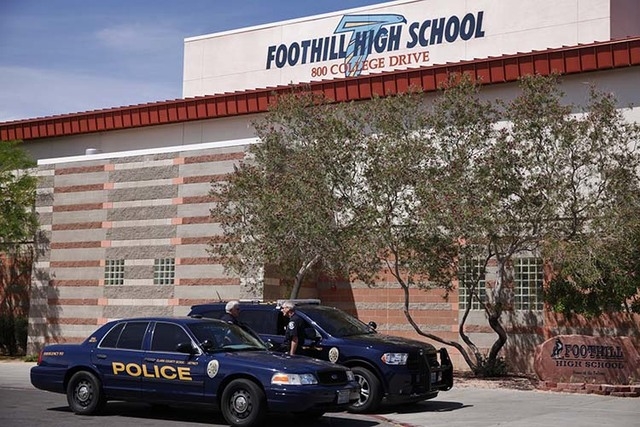 Amanda Brennan, the former Foothill High School teacher sentenced to 5 years probation for kissing a 15-year-old male student, had her Nevada teaching license revoked by the State Board of Education on Thursday.
The reason for the revocation dates back to May 2013. A student's mother suspected something was awry when her son asked to go to a movie but would only say it was with some friends she didn't know. When her son left, the mother called the gated community's security guard to request the name of the person admitted under her home address, according to the arrest report released by Clark County School District police.
The mother discovered it was Brennan, an English teacher at the Henderson high school. The parents then pulled their son's cellphone records, discovering numerous calls to and from Brennan.
The parents met with school police the next day, and through a deeper records search found about 1,000 texts between the teacher and student during a 9-day period. When confronted by police, the student said he and Brennan loved each other and had only kissed twice. The teacher said the same in a recorded interview with police, admitting that she knew the relationship was wrong but loved him.
Both acknowledged they were together without the parents' permission or knowledge on two occasions in which Brennan drove the boy in her car.
Brennan pleaded guilty in October 2013 to one felony count of luring children with the intent to engage in sexual conduct. Prosecutors did not ask for prison time. As part of her sentence starting last March, Brennan had to register as a sex offender.
Contact Trevon Milliard at tmilliard@reviewjournal.com or 702-383-0279. Find him on Twitter: @TrevonMilliard.