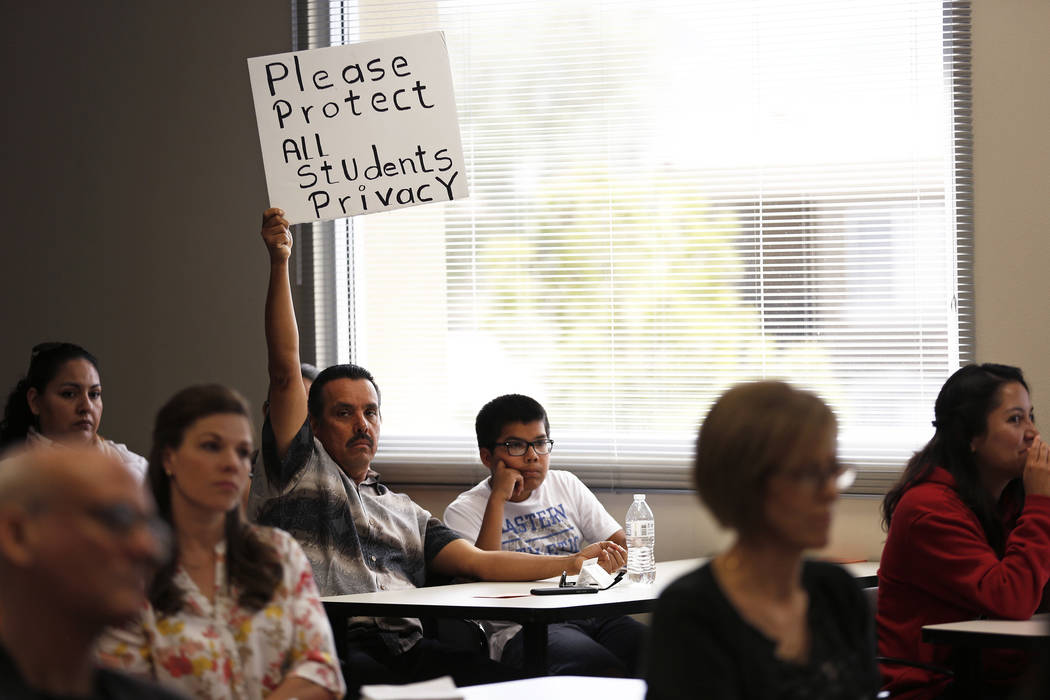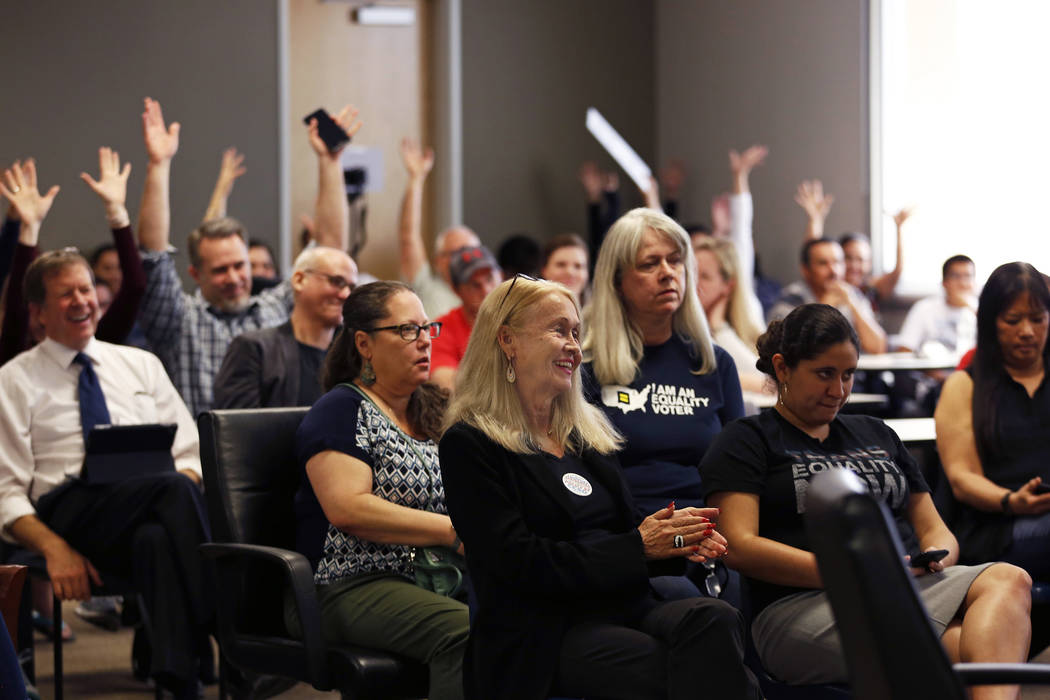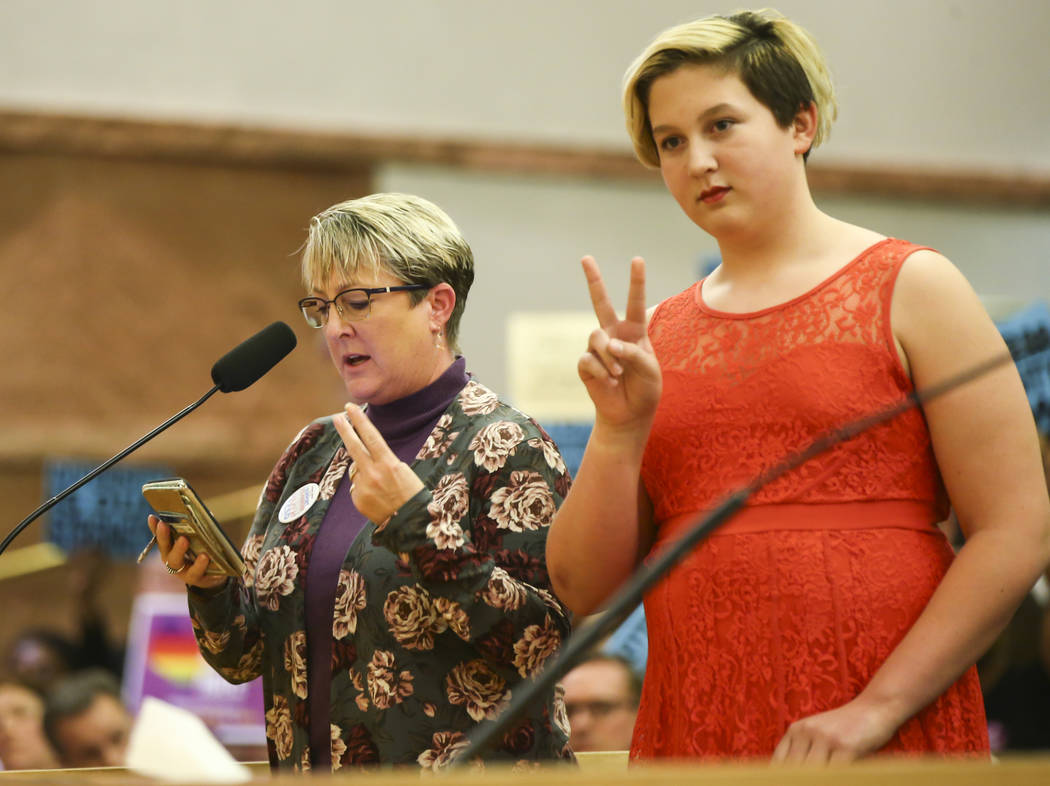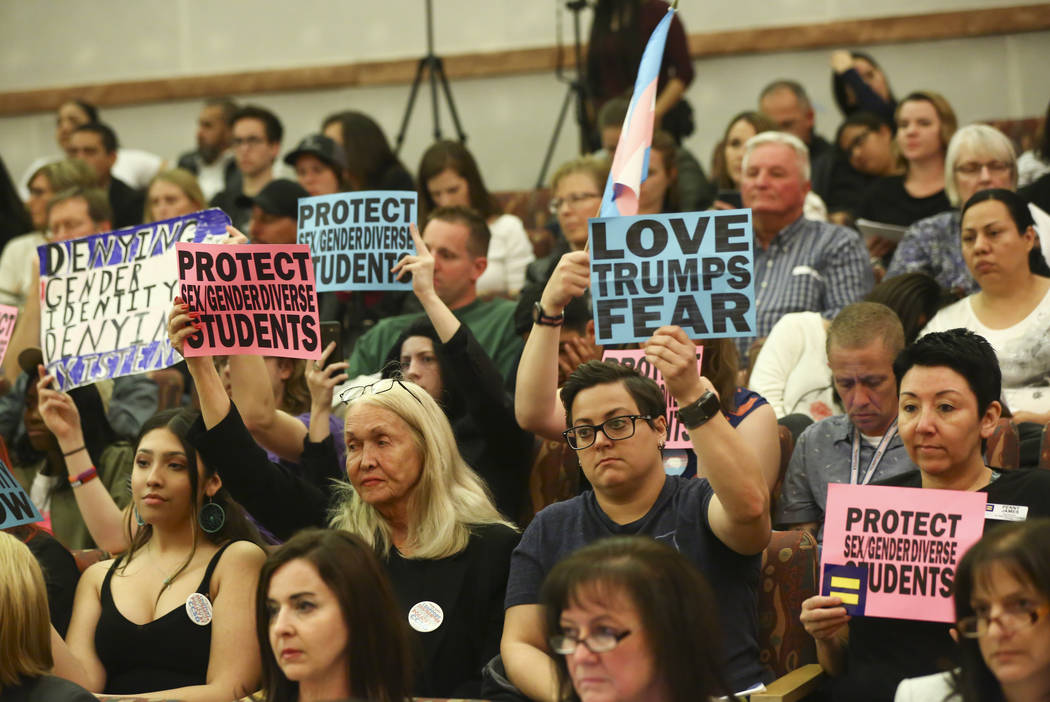 State officials on Friday will once again take up a controversial regulation intended to govern how schools handle students with gender-diverse identities.
State Superintendent of Instruction Steve Canavero may sign off on an updated version of the regulation, which will provide guidelines for all public school districts in the state. Clark County is also working on its policy for gender-diverse students, which will have to comply with the state regulation.
Canavero has held public hearings on the regulation twice without taking action, as public comment on both sides of the issue has overwhelmed the sessions. The regulation is required under a law passed in the 2017 session.
The new version of the regulation addresses a concern that's been brought up often: ensuring that students or staff who accidentally use a wrong name or pronoun for a student who identifies as a different gender aren't disciplined.
The new draft states that districts shall only discipline employees or students whose action demonstrates intent and therefore rises to the level of bullying.
The regulation does not prescribe how schools should handle restrooms or changing areas for physical education classes, but does require that districts have methods to address gender-diverse students' rights and needs. The regulation does not include the words "bathroom" or "locker room."
Individual districts will likely have more detailed policies on those issues, which tend to be the most controversial among those who oppose such policies. Right now, those situations are handled on a case-by-case basis in Clark County schools.
Friday's meeting begins at 9 a.m. and will be held in three locations to help accommodate the large crowds. The board rooms in Carson City and on Maryland Parkway in Las Vegas will be open, as will two classrooms at the University Of Nevada Cooperative Extension at 8050 Paradise Road in Las Vegas.
Contact Meghin Delaney at 702-383-0281 or mdelaney@reviewjournal.com. Follow @MeghinDelaney on Twitter.