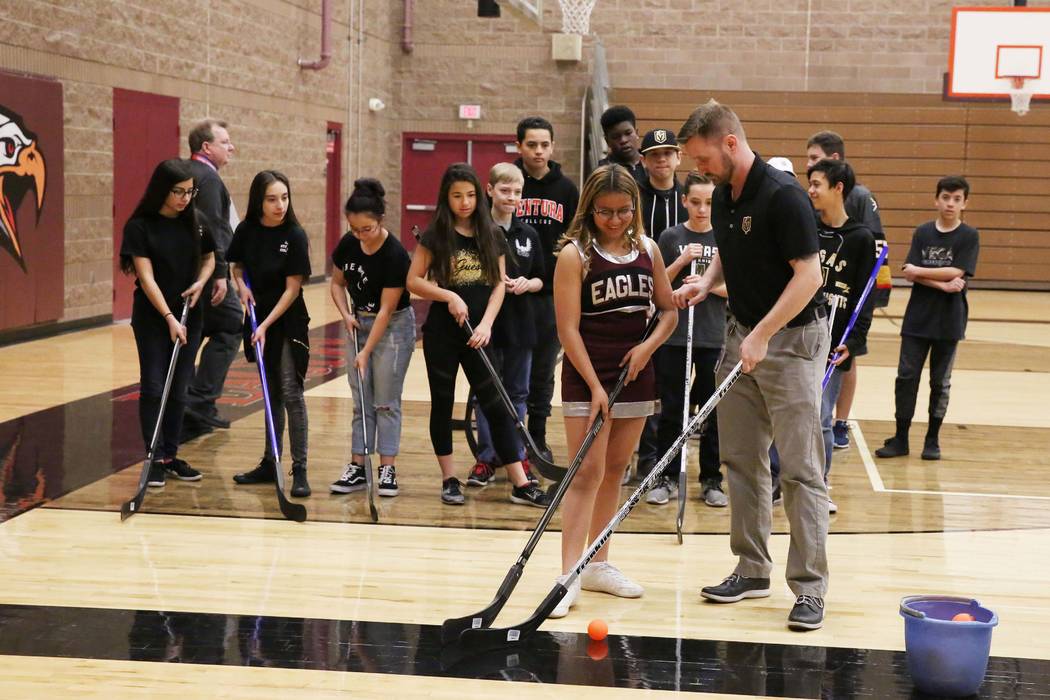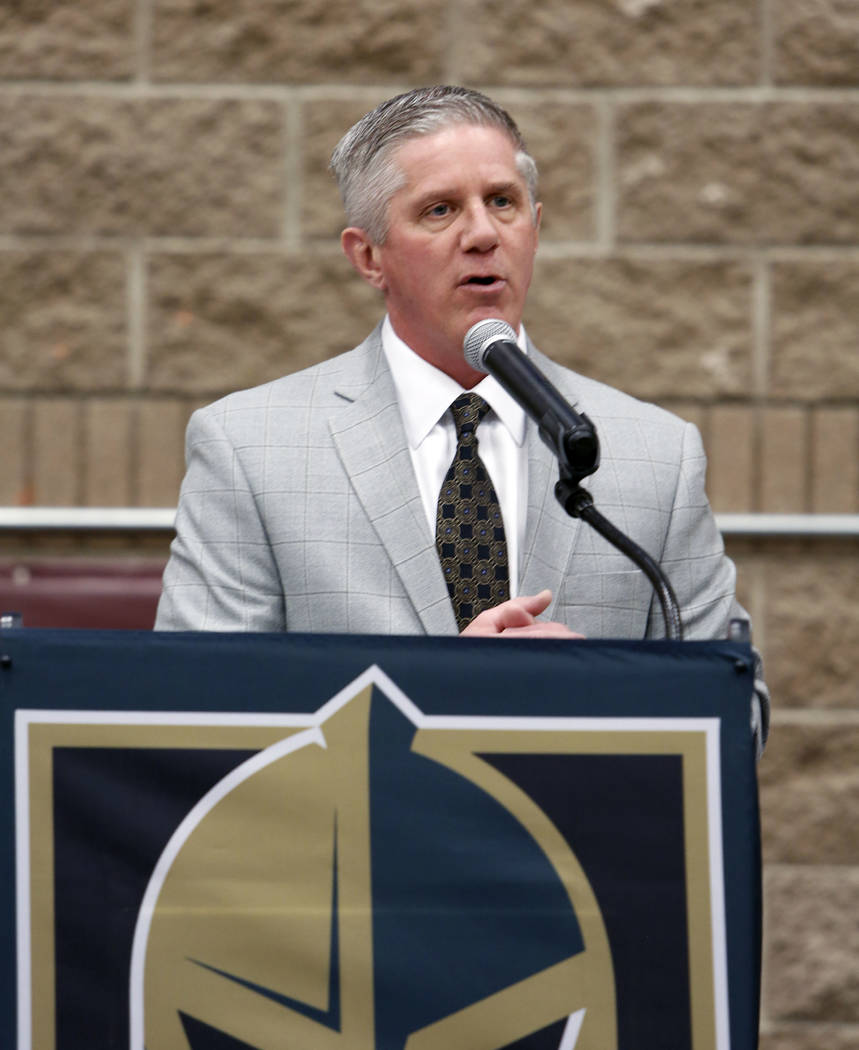 When Colin Cusick wants to play floor hockey at school, there's normally only or two other students interested, which makes it tough to field two teams.
The 14-year-old eighth-grade student at Walter Johnson Junior High School thinks that will change with a new partnership between the Clark County School District and the Vegas Golden Knights.
The hockey team — along with NV Energy, the National Hockey League and the NHL Players' Association — are helping to start the Golden Knights Hockey Academy Program. All Clark County middle schools will receive a full set of street hockey equipment, and the team is sponsoring training for teachers who may not be familiar with the game.
"They're the very first hockey team I've ever been interested in. It's been very cool to have them here in our town," Cusick said Monday during a special announcement at the school. "I feel like more people will be enthusiastic and ready to play."
Schools should start getting supplies in March, and all the staff should be trained by fall. Officials didn't have a specific count but estimated thousands of students would benefit from the program at 63 campuses.
Golden Knights President Kerry Bubolz compared Las Vegas to Phoenix, where the Arizona Coyotes joined the NHL in 1996. Two decades later, the NHL's No. 1 overall draft pick was Auston Matthews, an Arizona native whose interest in hockey was sparked by watching the Coyotes play.
Bubolz can envision the same type of future for Nevada and said the floor hockey program can help spark an interest.
"If we can give the kids an opportunity to hold that stick, they'll find out how fun it is," Bubolz said.
Clark County School District Superintendent Pat Skorkowsky, wearing a Golden Knights jersey over his dress shirt, talked about watching the team practice. The skills necessary to play floor hockey are skills the students can carry with them on and off the court, he said.
"Everything they do is about working together, and that's exactly the kind of program we want to bring into our schools," he said.
Contact Meghin Delaney at 702-383-0281 or mdelaney@reviewjournal.com. Follow @MeghinDelaney on Twitter.