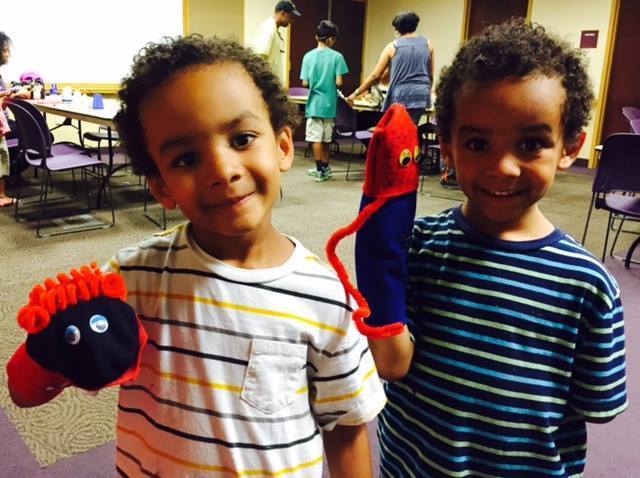 More than 100 low-income students will be able to participate in special summer learning programs thanks to a grant secured by the Friends of the North Las Vegas Library District.
The grant provided by the Regional Transportation Commission of Southern Nevada will enable the North Las Vegas Library District to provide 125 students from five Title 1 schools four one-day bus passes each.
"Studies have found that students who read over the summer can hit the ground running once they return to school in the fall because they retain those learning skills," said Forrest Lewis, director of the North Las Vegas Library District. "The biggest challenge for getting to the library is the lack of transportation. We're hoping this helps break that barrier."
The schools participating are Craig, Elizondo, Mackey, Lincoln and Watson elementary schools.
Lewis said the library tracks library card holders and has seen that those who live farther away from the library and live in lower-income communities use the library less. He's also seen people walk to the library for special events, but in the summer with triple-digit temperatures, that becomes impossible, he added.
"When we do statistics and see demographics of who is using the library, we see that directly within a half-mile radius of each branch there's heavy usage," he said. "As soon as you get out more than a mile or farther away, the usage of library cards number drops significantly."
The bus passes will allow each child and a parent or guardian to visit a North Las Vegas Library at least twice during the summer — once to register for the North Las Vegas Library District's Summer Reading Program and a second time to document achievements and collect reading incentive prizes.
Students can check out up to 20 items per card and can renew books.
The district's annual summer reading program, which takes place through July 31, provides special programs and reading incentives to keep students mentally active during the summer break.
Students who participate have the opportunity to be entered into a grand prize drawing for a chance to win a Kindle Fire HD tablet.
Other prizes include yo-yos, sport ducks, whistles, mini footballs, sticky hands, city recreation center swim passes, keychains, free kids meals and more.
In addition, children ages 12 to 18 can choose an additional drawing ticket in lieu of a prize, and the library plans to draw winners for $25 gift cards.
"I think it's a great opportunity for students, who otherwise wouldn't be able to get to the library," said Traci Holloway, principal at Watson Elementary School. "Most of my students commute to school by walking. We have a lot of neighborhood walkers, and we're pretty far from the Aliante Library, so I think the bus passes will help them access the library and maintain their skills for the upcoming school year."
A three-year study by Dominican University's Graduate School of Library and Information Studies shows that students who participate in summer reading programs are less likely to suffer from summer learning loss. In fact, students who participate in such programs maintain an average Lexile reading score that is 52 points higher than their peers who do not.
The Friends of the North Las Vegas Library District were also awarded a $1,500 grant by the Dollar General Literacy Foundation to support summer literacy. The local award is part of $7.1 million in grants awarded to more than 900 schools, nonprofit groups and community organizations across the nation that the Dollar General serves.
The grant will be used to support the district's annual Summer Reading Program and to fund a new literacy program, Reading Buddies.
The Summer Reading Program is designed to encourage youths through age 18 to read during summer break to prevent summer learning loss. Reading Buddies will pair beginning and struggling readers with a teen mentor who will provide one-on-one help and encouragement at the library.
"We want to see our students thrive," said Martha Wolsky, librarian at the Watson Elementary School. "Reading for at least 20 minutes a day can enhance their vocabulary and fluency so they don't fall behind."
For more information about the North Las Vegas Summer Reading Program or the Reading Buddies program, call the Aliante Library at 702-839-2980 or visit nlvld.org.
To reach North View reporter Sandy Lopez, email slopez@viewnews.com or call 702-383-4686. Find her on Twitter: @JournalismSandy.