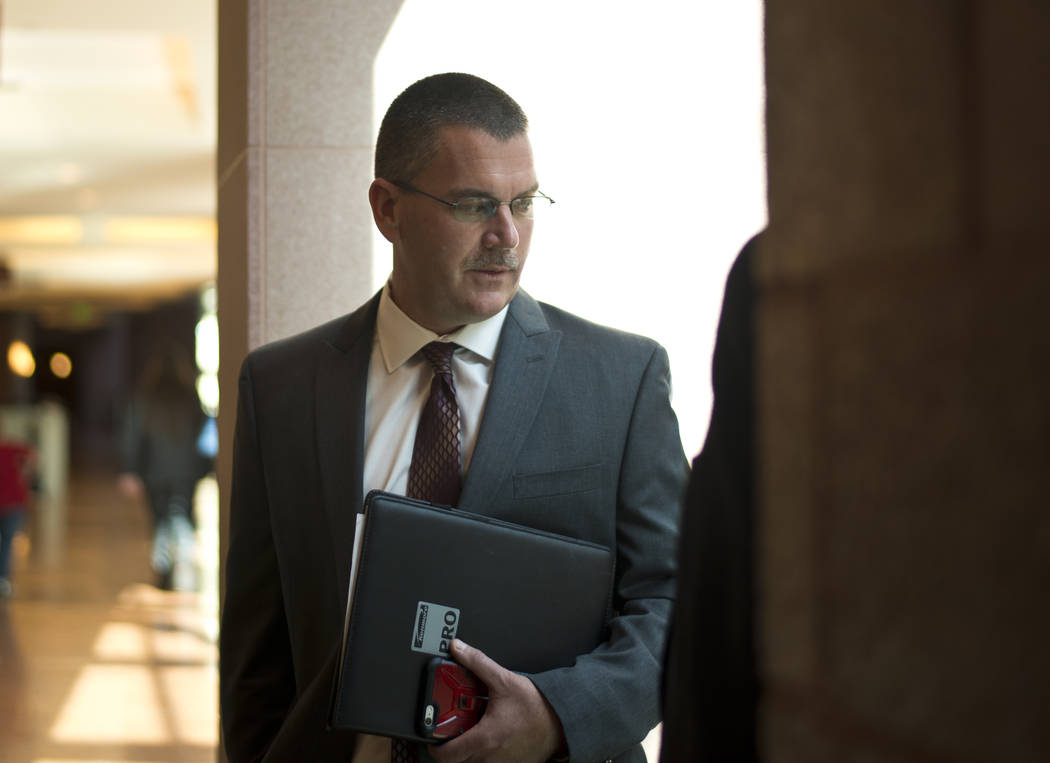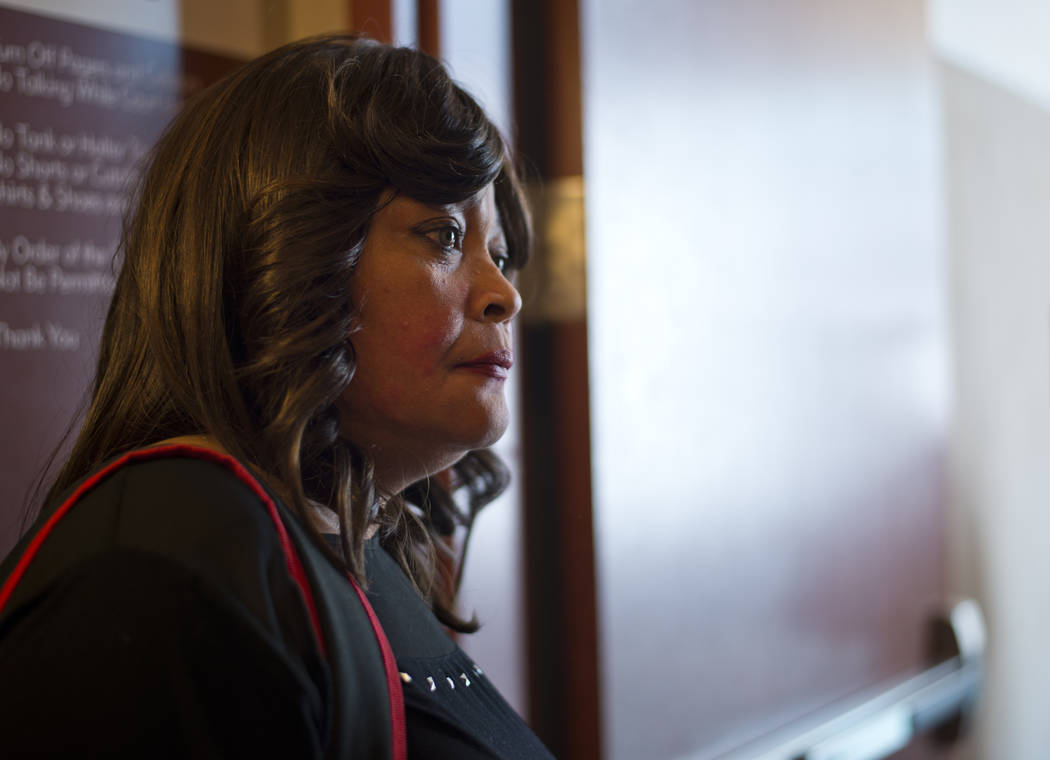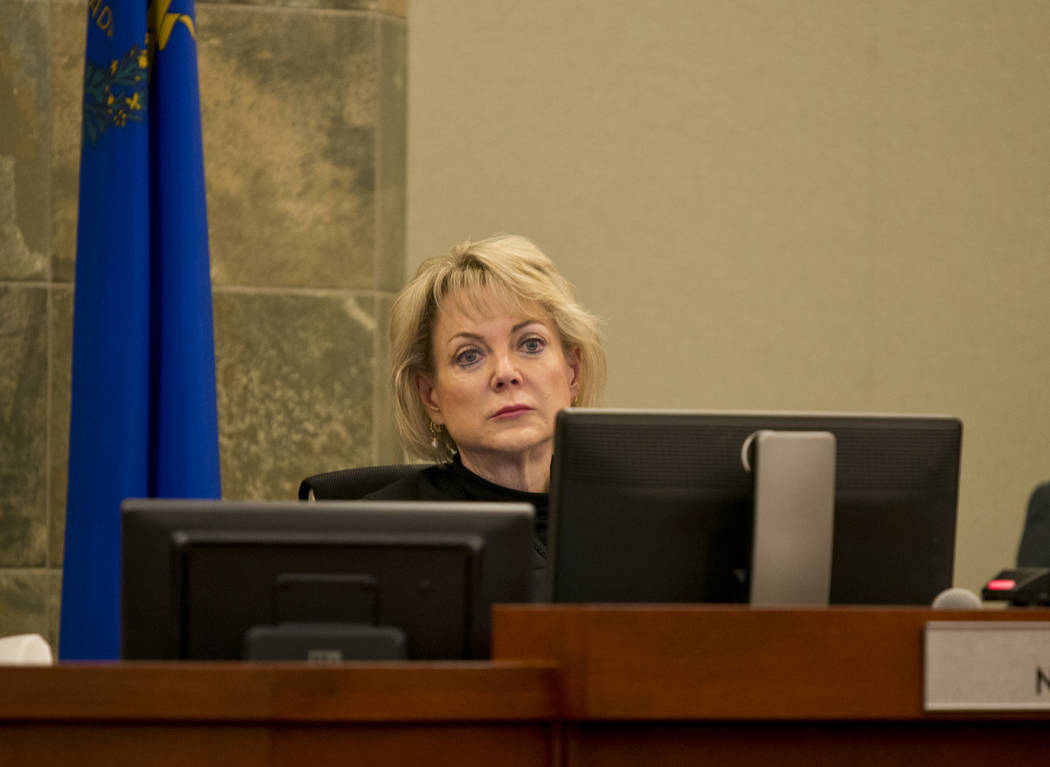 The same morning a hearing was held to ask the court to force UNLV to reopen its maternal-HIV program an attorney for the university said there is no need for such action.
Attorney Dennis Kennedy said during Wednesday's hearing that the temporary suspension of the program ended at 7:45 a.m.
Dr. David Di John, a pediatric infectious disease specialist and associate professor of pediatrics in the UNLV School of Medicine, agreed to take over the program as principal investigator last Friday and that the change was approved Wednesday by the federal organization funding the program.
"The program is now back up and running," Kennedy said.
A university spokeswoman said UNLV will begin reaching out to all patients next week to schedule appointments with Di John. She said Di John will be working Dr. Rosanne Sugay, physician with UMC's Wellness Center, and will be attending patient appointments before they officially back over to UNLV. Dean Shawn Gerstenberger declined to be interviewed.
The grant-funded program, which provides outpatient HIV primary care services to low-income, vulnerable and medically underserved women, infants, children and youth, was suspended by the university nearly two months ago with no notice to the program's director, Dr. Echezona Ezeanolue, a pediatric nurse practitioner with the program, Dina Patel, or their 62 patients.
A few days after the lawsuit was filed on behalf of a 4-year-old girl, Ezeanolue and Patel were placed on administrative leave and escorted off campus.
"I think they (the university) said what they needed to say to get the court to back off their cases," said Jacob Hafter, the 4-year-old's attorney. "I think that it is highly suspect, the arrangements they made. And I don't believe that the care could be equivalent, or will be equivalent to what was provided under Dr. (Ezeanolue) and Ms. Patel."
The emergency petition says the closure has prevented the 4-year-old patient listed as Jane Doe — who has a case of HIV that is resistant to most treatments — from receiving the "specialized care" she needs. She is also at risk of running out of lifesaving medications, according to the petition.
"I just want them (Ezeanolue and Patel) back," said Simona Johnson, the mother of the 4-year-old. "I don't want to be bounced around from doctors to doctors."
District Court Judge Nancy Allf said she didn't have enough in the form of affidavits to support Hafter's emergency petition; however, both sides must submit additional court documents by next month to determine if an evidentiary hearing is needed.
A court filing from UNLV called the claims on behalf of Jane Doe, "flatly untrue." The university's response also said that the federal grant does not require that the services be provided by any specific medical practitioner, leaving UNLV to use any qualified provider.
In the same filing, Kennedy said Gerstenberger notified Ezeanolue in July — two months before the closure — that he would need to transition the care of his patients to another provider as the program lacked a memorandum of understanding and Ezeanolue failed to produce one.
In court, Kennedy said the university had difficulty in contacting patients upon the program's closure because officials needed to reconstruct the patient database.
Hafter disagreed, saying Patel had given the university a thumb drive with patient information in September.
"We have a third party from UMC who's verified they've had the records this entire time," Hafter time. "They're trying to create some issue of fact to justify what they did in this case."
Contact Natalie Bruzda at nbruzda@reviewjournal.com or 702-477-3897. Follow @NatalieBruzda on Twitter.