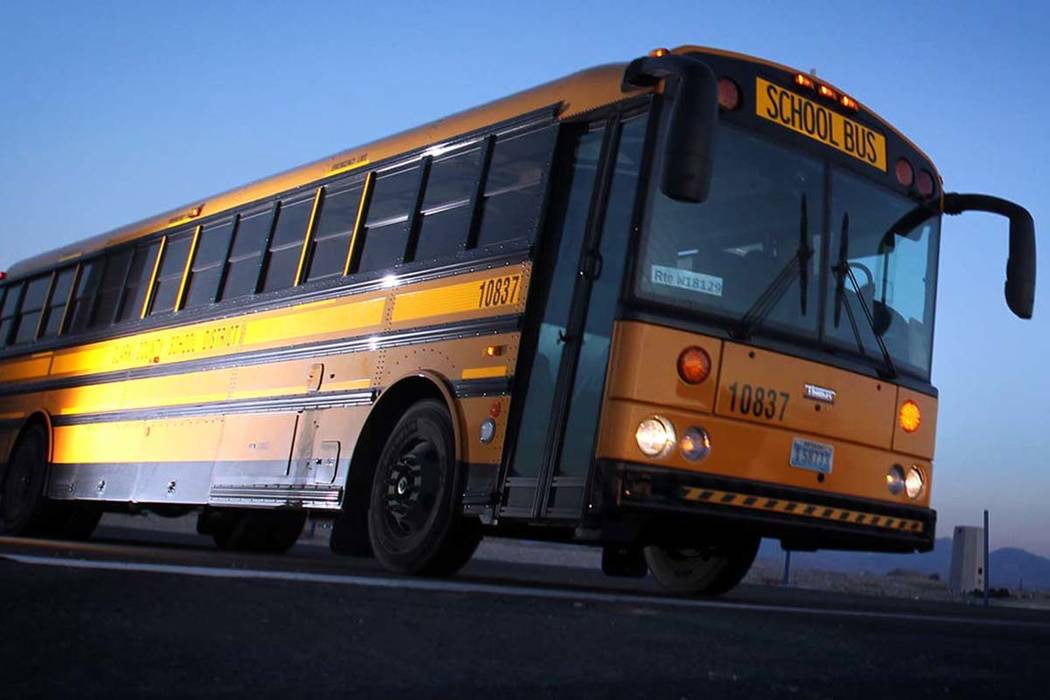 Enter the school name in the box below to see the tardy rate from Aug. 13-Feb. 13 of the current academic year.
**This analysis excludes field trips, Miley Achievement Center, Helen J. Stewart, Desert Rose, John F. Miller, Variety, West Prep and child development centers. Data for some schools showed zero minutes for some bus delays.
---
National shortage
The bus driver shortage is a nationwide issue.
In a survey of 486 districts by School Transportation News magazine, 74 percent said their operation was currently short drivers. Fifty-three percent of 357 respondents said pay rates were negatively affecting driver retention.
Las Vegas schools may face even steeper competition than many areas. Other employers looking for commercially licensed drivers offer jobs that may be more enticing than an entry-level, nine-month-a-year gig.
"The tourism side of what this city offers never closes," said Shannon Evans, director of the district's transportation department. "And so in contrast to that, when you have people that come to work for us for nine months and yet the tourism is offering 12 months — as many hours as you want to work — yeah, it's a viable competitor."
It already invests roughly $1,800 per driver for training, according to Evans.
Yet there's nothing to stop new hires, who make $15.30 an hour, to leave for higher paying jobs. Staff at the Russell yard recently saw four drivers leave for jobs with Republic Services at what they said was twice the pay.
"But we're carrying very precious cargo and they're not. They're carrying trash," said Dan Romero, a transportation operations manager. "See the difference?"
---