Las Vegas high school mourns loss of 4 students over spring break
Updated April 12, 2018 - 9:33 pm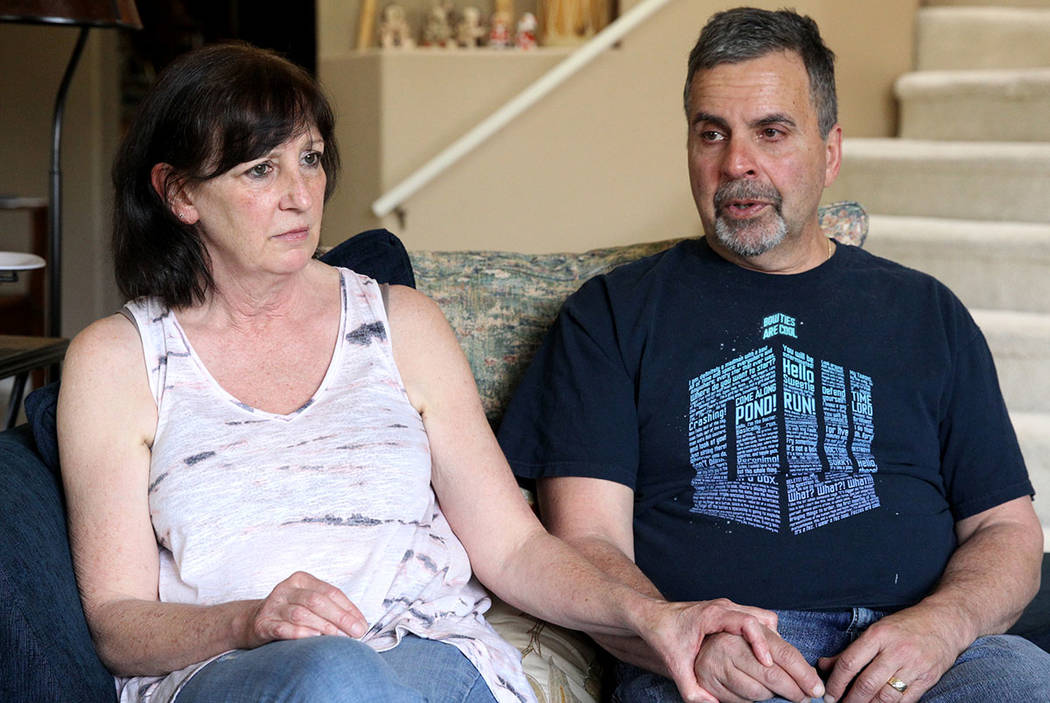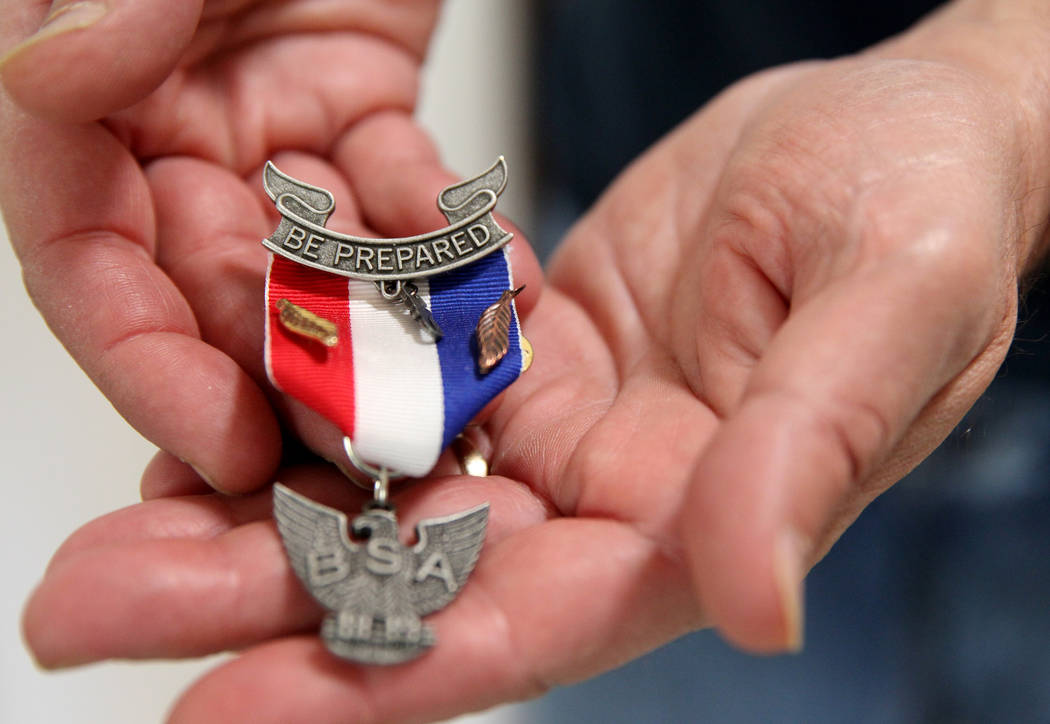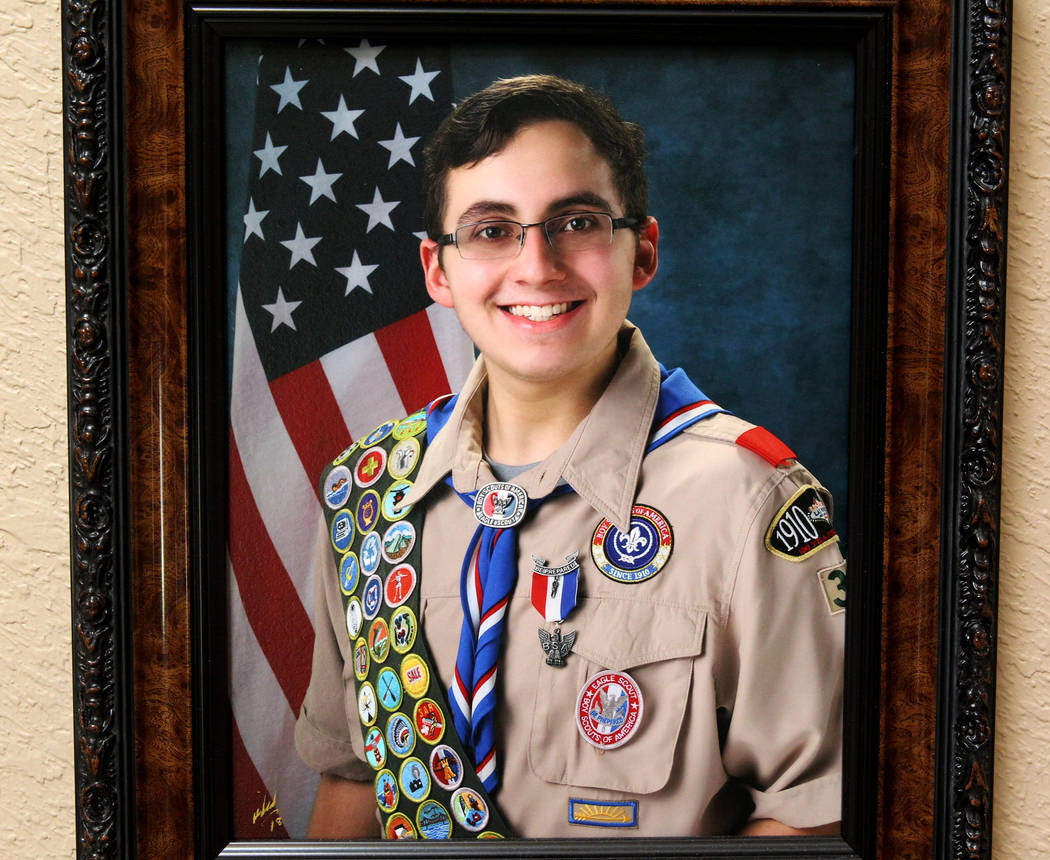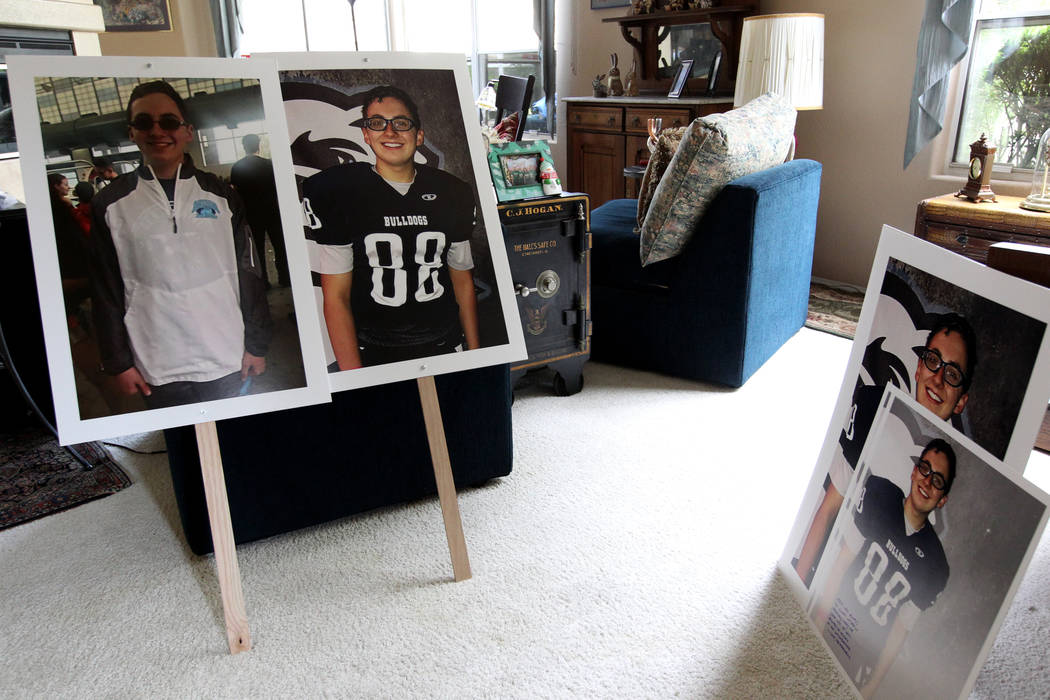 On the first day back from spring break Tuesday, Centennial High School students will mourn four of their own.
A vigil is planned at 7 p.m. on the football field at Centennial, 10200 W. Centennial Parkway, to remember four classmates who died last week.
Students Dylan Mack, A.J. Rossi and Brooke Hawley were killed in a car crash in Huntington Beach, California, early Thursday. Their red Toyota was rear-ended by a drunken driving suspect. A fourth Centennial student, Alexis Vargas, survived the crash.
Matt Touma, a 16-year-old junior, took his own life early Thursday at his Las Vegas home.
The school's student council is organizing the vigil, and grief counselors will be on campus in the morning.
"Counseling resources will be available to those who may want that assistance," Principal Trent Day wrote in a message emailed to parents Thursday. "It is important to be honest with your child and allow him or her to express feelings of disbelief, anger and/or sadness. Reassure your child that there is always someone with whom he or she can talk and that these feelings are normal."
'We're broken'
A month ago, Matt was being honored by friends and family at a Boy Scouts court of honor ceremony. His mother, Kathy Touma, made a video that included footage from when he was 7.
At the end of the ceremony, Matt gave a speech without prepared notes, thanking his family and Scout leaders who helped him along the way.
"It was impromptu. It was perfect," Bob Touma told the Las Vegas Review-Journal on Monday from his family's living room. "Everybody was in awe of Matt. He was charismatic. I never knew he had that in him."
It dawns on him now, Bob Touma said, that he has to plan a similar event. But this time his son won't be there to witness the celebration in his honor.
Matt's death left his parents and older brother, 22-year-old Nick, reeling. There were no warning signs, the family said. They had spent Tuesday and Wednesday night together watching Marvel superhero movies to prepare for the latest in the franchise to be released this month.
"We're broken," Kathy Touma said.
The family took annual trips to Disneyland and wore matching shirts, always seeking out Goofy for a group photo. Matt and his dad often swam in their pool at night, his dad sipping a cocktail and playing music. They also watched "Doctor Who" together.
With a fresh driver's license, Matt recently got a job at Raising Cane's and was saving up for a car. He didn't know his father planned to give Matt his truck.
At Centennial, Matt was on the football and swimming teams and was part of the National Honor Society and business club DECA.
Friends and teammates have visited Matt's family over the past few days, bringing candles and condolences.
Kathy Touma had a message for all of them: Don't feel guilty. There were no signs or plans, she told them.
"I didn't know myself," she said Monday. "It's tough enough for an adult to wonder, but can you imagine being a 14-year-old and carrying that with you?"
The family plans to attend Tuesday's vigil, where they'll be joined by the families and friends of Matt, Dylan, A.J. and Brooke.
Lanterns and candles
A candlelight vigil for Dylan, A.J. and Brooke was held Friday at Knickerbocker Park. Poster boards filled with photos were set up as makeshift memorials with candles, and friends and family members spoke about their loved ones lost.
The students had visited Southern California for spring break and were just months from graduating.
More candles will be lit Tuesday, and lanterns will be released as the Centennial community works to heal.
Contact Meghin Delaney at 702-383-0281 or mdelaney@reviewjournal.com. Follow @MeghinDelaney on Twitter.
Warning signs
Signs of suicide can include changes in conversation, behavior and mood, according to the American Association of Suicidology.
If a person talks about being a burden to others and feeling trapped; if a person starts acting recklessly or withdrawing from friends, family and activities; if a person starts experiencing rage, anxiety, or a loss of interest — among other factors — reach out to the person or seek help.
For more information, visit suicidology.org/resources/warning-signs. The National Suicide Prevention Lifeline, 1-800-273-8255, provides access to trained telephone counselors, 24/7.