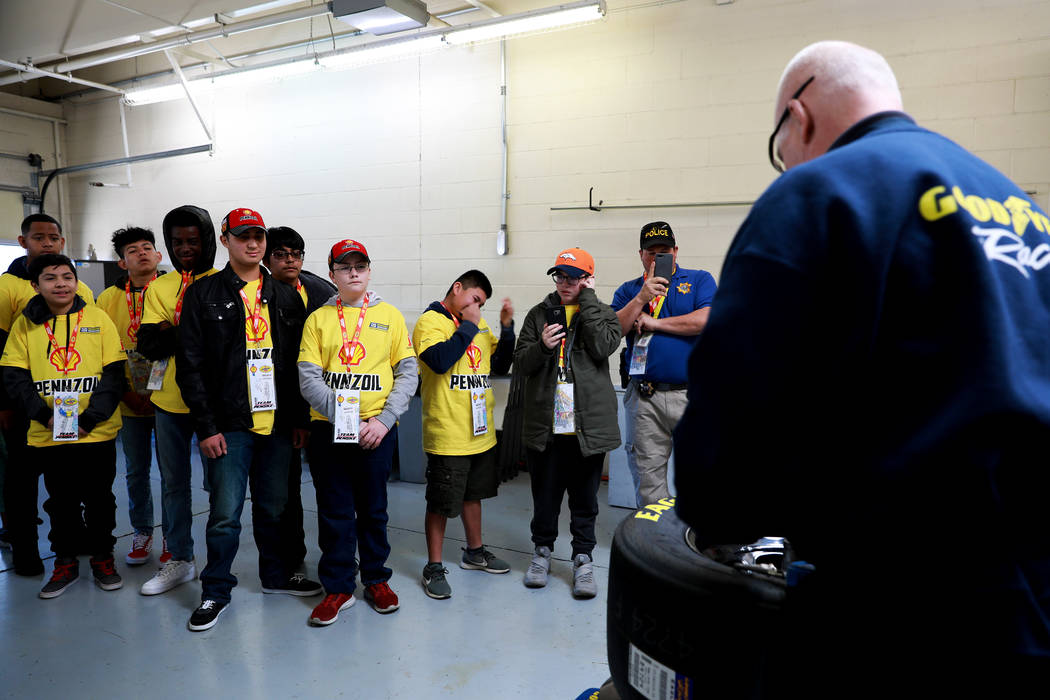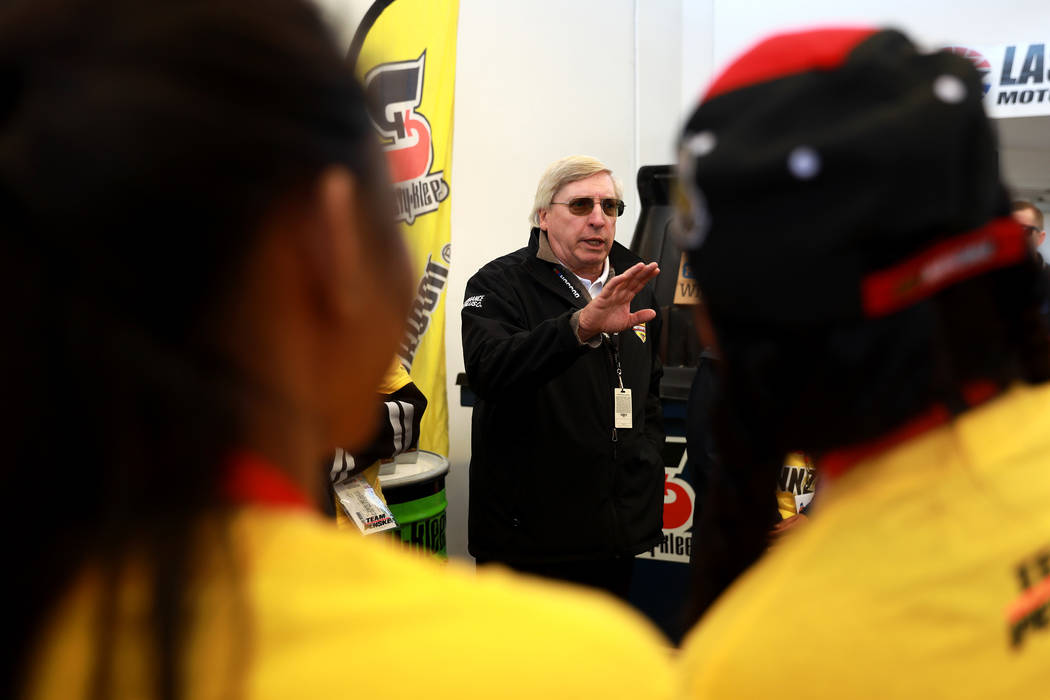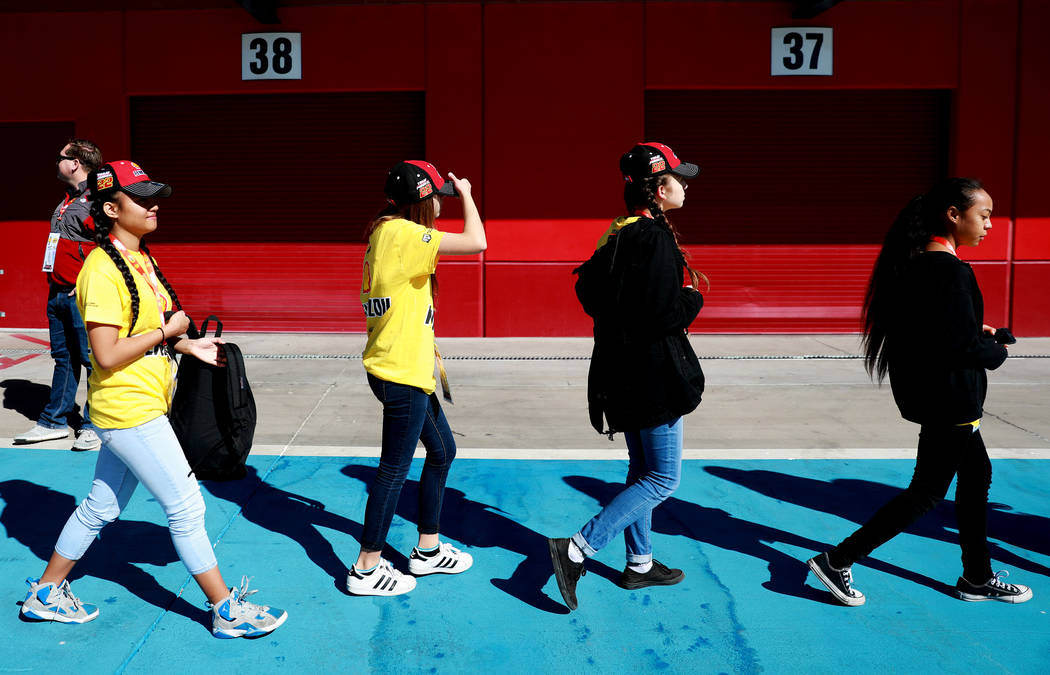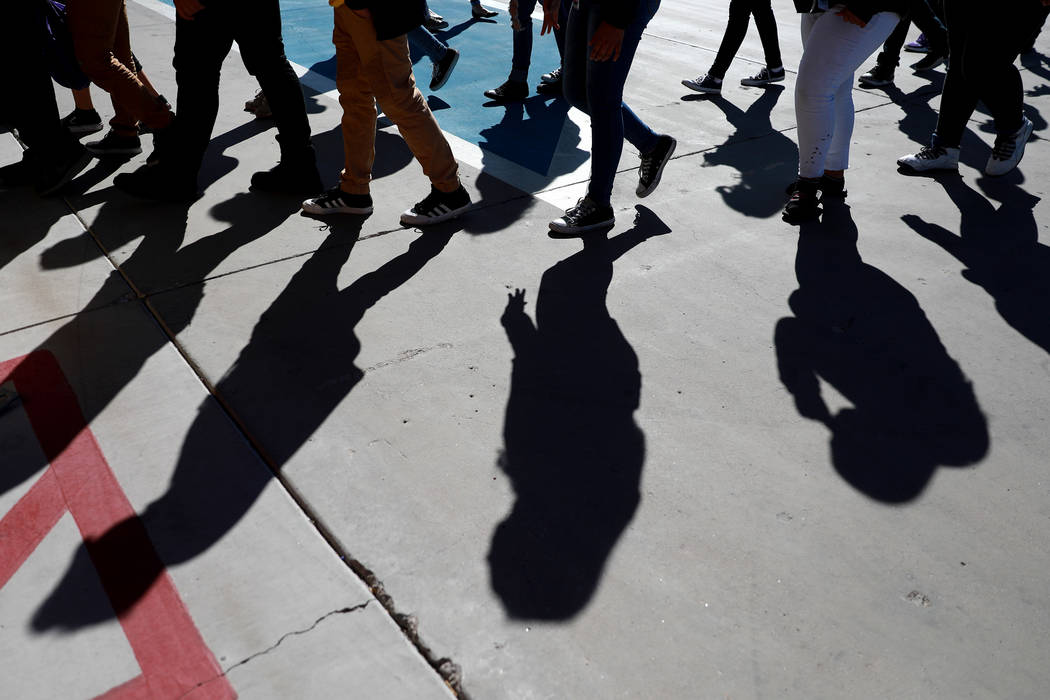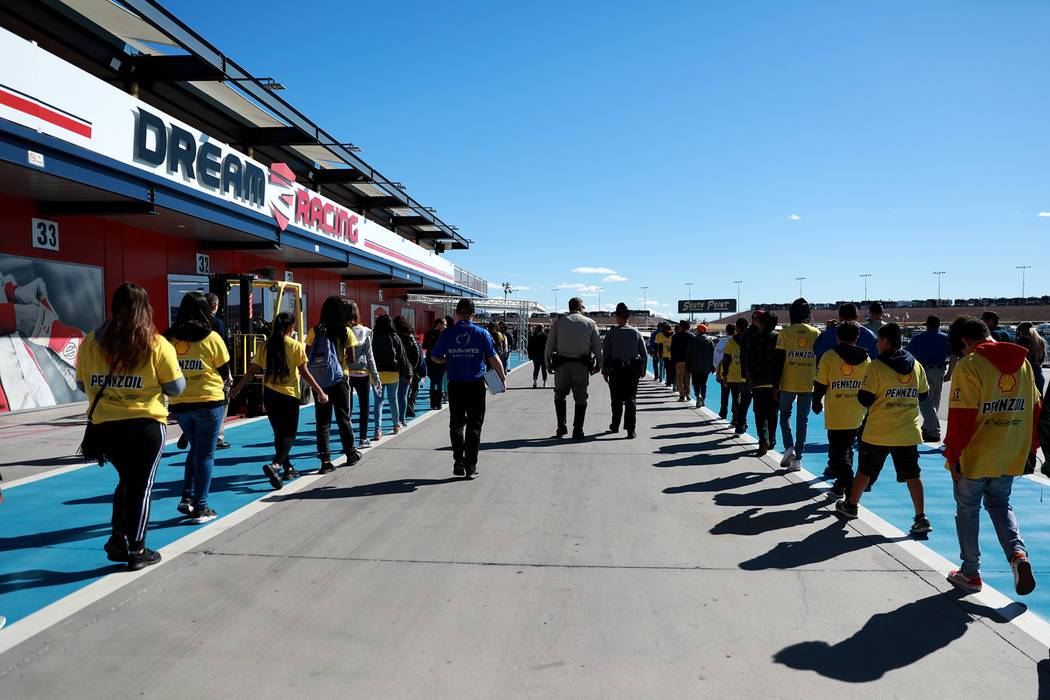 About 50 students from Hyde Park Middle School Academy of Science and Mathematics got what is likely a once-in-a-lifetime experience at the Pennzoil 400 NASCAR race Sunday.
The students earned their trip through a collaboration between the Clark County School District Police Department, the district's school-community partnership officer and NASCAR's Fuel for Success program. It's the sixth year a Clark County school has been part of the program, school police officer Robert Mayer said.
In teams of two or three, students designed their own mini race car. More than 500 students at the school participated in the program before the winners were whittled down.
The program directly ties into lessons on science, technology, engineering and math (commonly referred to as STEM), but there's a twist: each student also secures an egg in each race car, attempting to keep it from breaking.
That's where school police get involved.
"The race cars must have a passenger safety component," Mayer said.
On Sunday, students were bused into the pit before the race began, getting an all-access tour and a chance to visit with Shell/Penske driver Ryan Blaney before the race.
Blaney answered student questions, including how drivers stay fit and the importance of safety in the cars.