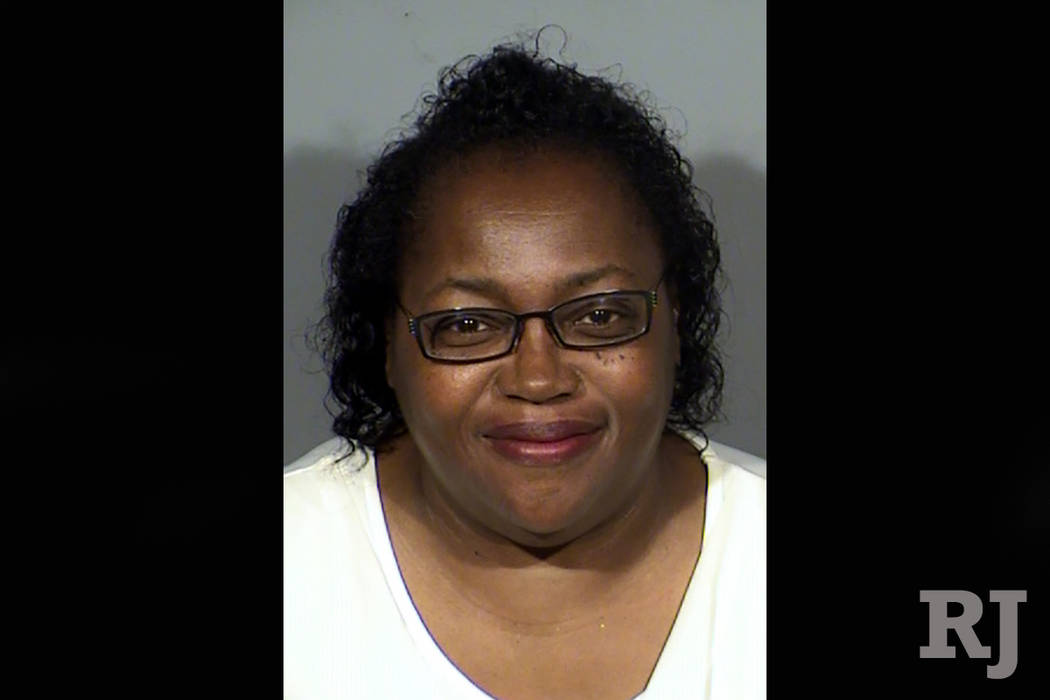 A Las Vegas elementary school teacher arrested last week is accused of striking a young autistic student with a stick, according to a police report.
Melody Carter, 58, was arrested Friday and charged with felony child abuse, neglect or endangerment in the alleged incident. School police had opened an investigation into the teacher at Harmon Elementary School, near Nellis Boulevard and Hacienda Avenue, in early May.
A substitute teacher's aide in Carter's room told police she saw the teacher hit a non-verbal 5-year-old about five times after telling the child to put his shoes on, according to the report. The aide reported hearing the stick cut through the air as Carter swung it, the report said.
When the stick broke, Carter said, "I have more of those," the aide told officers. She also told police she saw red marks above his ankles later in the day.
The boy would curl into the fetal position and cover his legs when he saw Carter approach him with the stick, the aide told police.
A different teaching assistant told police she saw Carter "tapping" a student with the pointer the day of the incident, but she was not hitting the boy hard. The assistant changed the boy later that day and did not report seeing any marks or bruises on him. She also said she has never had to stop Carter from being physical with students.
Investigators found a bruise on the boy's legs consistent with being hit by a stick, according to the report.
One student told investigators Carter uses the wooden stick with a rubber hand on the end to point to the alphabet and numbers, and to hit a boy when he is being mean and taking his shoes off. The student said Carter had hit the boy on his feet, legs and abdomen.
Carter did not provide a statement to police. She has been with the school district since 1996, according to district officials. She was not in custody Tuesday.
Contact Blake Apgar at bapgar@reviewjournal.com or 702-387-5298. Follow @blakeapgar on Twitter.