Magic, presidential prep among distinctive UNLV offerings
September 24, 2018 - 1:00 pm
Updated September 29, 2018 - 9:07 pm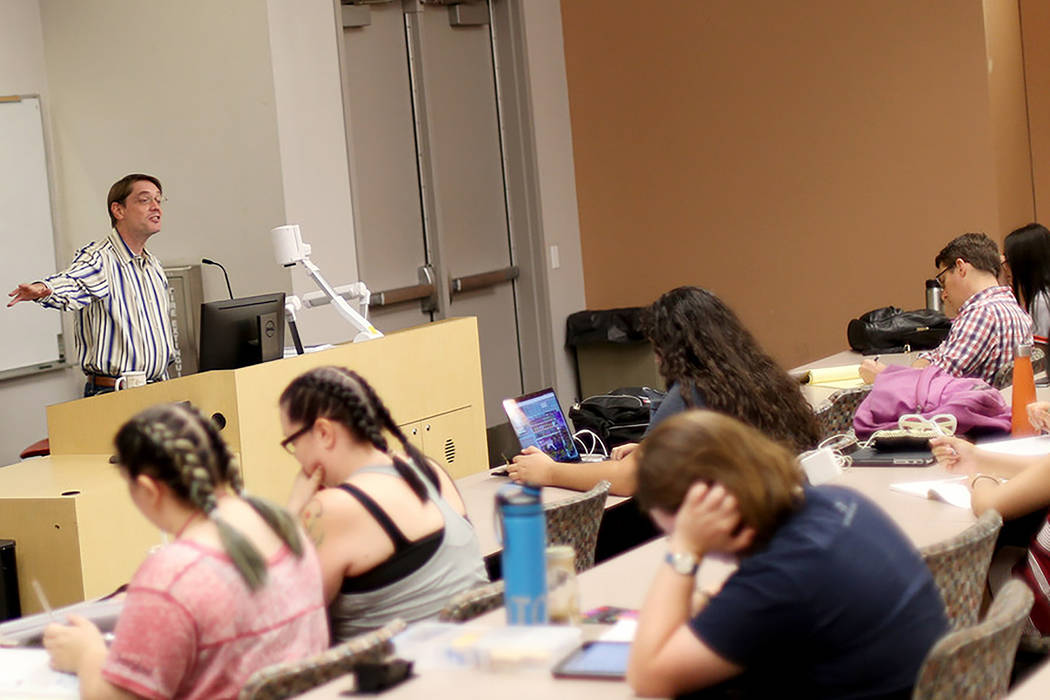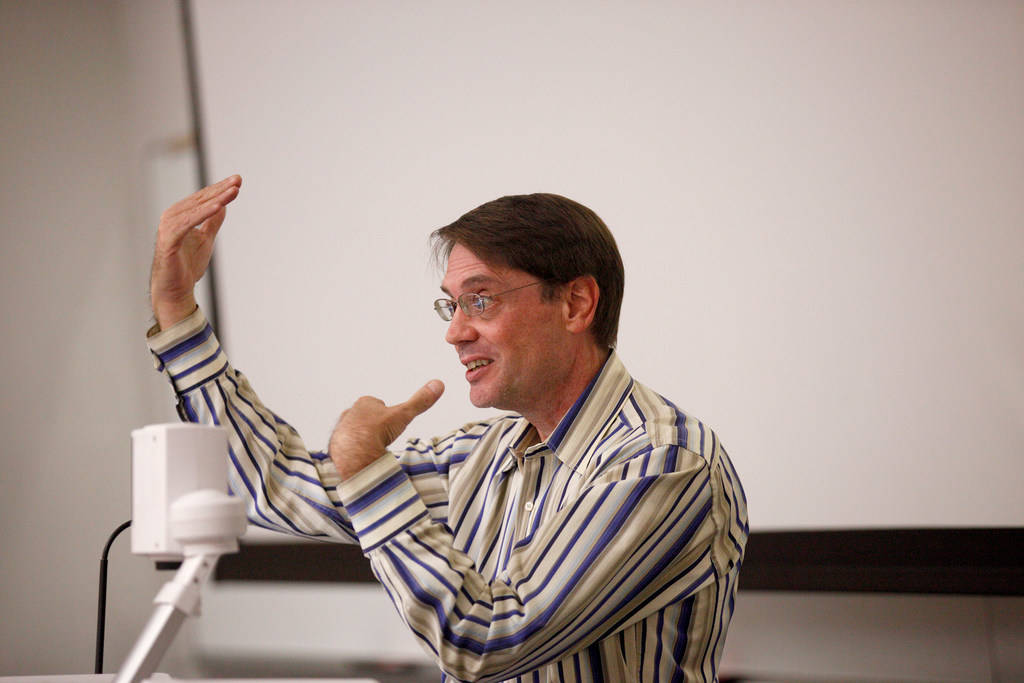 Students in UNLV's Magic, Witchcraft, and Religion class learn about mystical topics such as ritual magic, dream magic, vision quests and shamanism.
"I want people to reconsider their relationship with magic and see that it's something that they do, and it's something that they've been doing their whole life," said anthropology assistant professor-in-residence C. Todd White, who teaches the class. "I'm demystifying the mystic."
The class is one of a number of eclectic UNLV offerings this semester. White teaches from the perspective that magic is real — at least in the sense that it has influenced science and cultural norms.
"If you don't believe in (magic) then you're looking at it from a distance, and you're always going to be a little condescending," White said.
History major Erica Peplowski said she took the class to challenge her understanding of religion.
"It kind of changed my perception of religion," Peplowski said. "I was a nondenominational Christian, and I've been questioning (it) since taking that class."
For students with ambitions to occupy the Oval Office, physics associate professor Jason Steffen's Physics for Future Presidents covers the science behind topics such as climate change, potential terrorist attacks and nuclear weapons.
"If you're going to be the leader of the free world, or even the leader of a major corporation, you don't want to have your understanding of the science be based upon whatever lobbyist comes in your door at the time," Steffen said. "You want to have your own understanding about how the science works so that when the lobbyist comes in, you can separate the spin from reality."
While eating during class is typically forbidden, associate professor Yen-Soon Kim's Culture and Cuisine exposes students to the cuisines of Asia, Europe and the Americas. Besides dishing out food, the class analyzes how cuisines affect regions' history, culture and religion.
Mechanical engineering professor Paul Oh's Robotics class incorporates Legos to teach the mechanics behind robotic technology.
Communications assistant professor Jennifer Guthrie's Communication and Conflict Resolution class explores how and why conflicts form, and how people can resolve disputes. As a final assignment, students write a paper about a personal conflict observed and recorded over the semester.
Lee Business School academic adviser John Starkey's First-Year Seminar: Business Connections teaches freshmen about being a business major, as well as how to network with businesses. Starkey's unit focuses on a service-based project in which students vote on charities to raise money for; the class goal is to raise $10,000 this semester.
Contact Jacob Lasky at 702-383-2819 or jlasky@reviewjournal.com Follow @Jtlasky on Twitter.