McCaw students track spending through financial literacy classes
January 28, 2016 - 8:30 am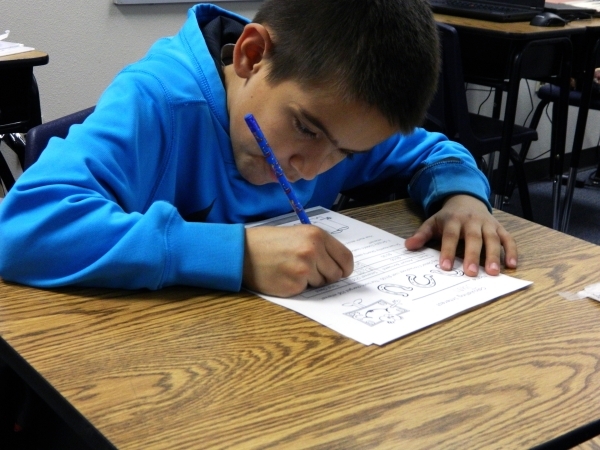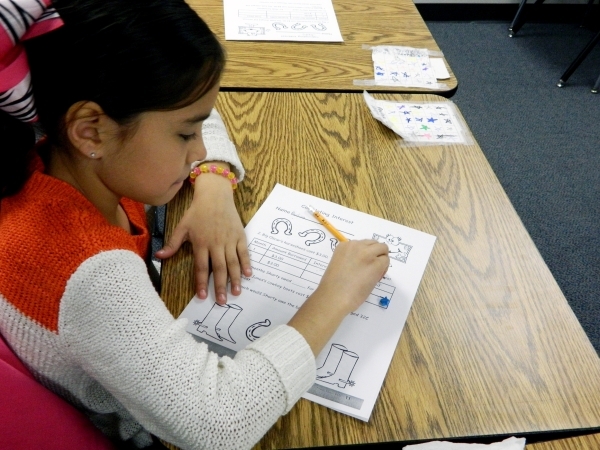 If any third- and fourth-graders at McCaw Elementary School receive allowances at home, they may likely be more savvy with the money following a series of financial literacy classes.
The students have been learning how to spend responsibly and efficiently during the sessions, being offered by Bank of Nevada employees Daline Januik and Kathy Taylor. They reached out to the Title I school, 330 Tin St., to offer the classes.
"Kathy Taylor and I wanted to see what we could do for schools," said Januik, who works at the bank's 2890 N. Green Valley Parkway branch and is executive vice president/regional manager for the company's Henderson region. "We chose that school because it's kind of near and dear to our heart. It's one of the schools Kathy and I have been around for 30 years. They gave us a summary of the economic standards that they have to teach the kids, so we took those standards and developed three separate lesson plans. Each lesson plan requires two days with them, and each of those plans has storybooks, workbooks, and we also have worksheets."
The classes, which incorporate hands-on activities, kicked off Dec. 8, when students were taught about needs versus wants, budgeting and saving money. Students were given a budget and then ordered food from a menu.
"We go over different scenarios with them and make them think about it a little bit more," Taylor said.
On Jan. 11, Januik and Taylor taught third-graders in Jill Gaskill's class about debt, collateral, loans and interest rates. They demonstrated how a loan of $4.50 can grow to almost $6 in four months at a monthly interest rate of 27 cents.
"You see how expensive that $4.50 is getting?" Januik asked students as they followed along on a worksheet.
The bank also partnered with the school to supplement economics lessons in its social studies curriculum, Gaskill said.
"When members of the community volunteer to present to our students, it provides meaning and relevance to what is being learned in the classroom," Gaskill stated in an email following the Jan. 11 class. "It is always exciting to hear from others — experts in the community — who offer an authentic experience to our students."
Januik said she and Taylor hope to expand the program to include fifth-graders next year.
"The teachers love it because we can give students the practical experience," she said. "Kathy and I try to bring it to real life instead of a textbook, and I think they learn a lot more. They ask some really good questions; I wish my kids were taught this when they were little, and it's nice when it comes from somewhere other than their home."
— To reach Henderson View reporter Cassandra Keenan, email ckeenan@viewnews.com or call 702-383-0278. Find her on Twitter: @CassandraKNews