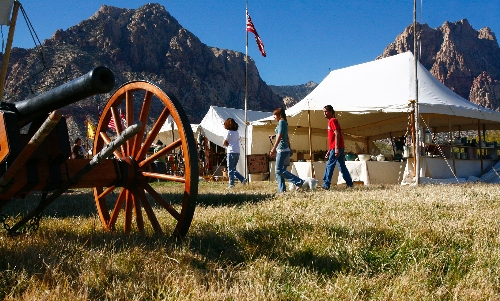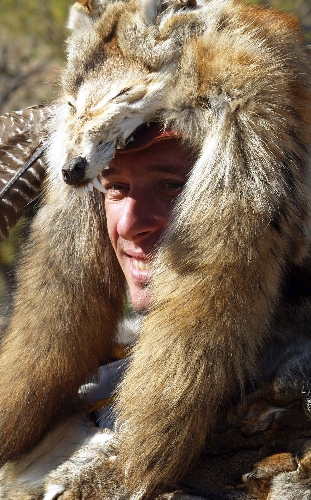 The first documented mountain man rendezvous occurred in 1825 in Montana, when an enterprising businessman brought fur buyers to the mountain men, cutting out the middle man.
Nearly 200 years later, the Spring Mountain Free Trappers plan to continue that tradition with the annual Mountain Man Rendezvous scheduled from 10 a.m. to 4 p.m. Saturday and Sunday at Spring Mountain Ranch State Park, about 15 miles west of Las Vegas on state Route 159.
The park has been home to the event for 36 years.
According to park interpreter Mandy Keefer, approximately 40 members of the organization will be on hand to demonstrate knife, tomahawk and lance throwing, black-powder rifle shooting and iron working, among other things.
"Our state and Spring Mountain Ranch Park have a long history of mountain man culture," Keefer said. "Mountain men like Bill Williams have roots in our ranch. Events like this show people our shared ownership."
Dan Trousdale, known to fellow mountain men as "Buffalo Rump," is president of the Spring Mountain Free Trappers and said his organization is likely the longest continually running nonprofit in Clark County.
"We try to stay as close to the real thing as possible," he said. "We're putting on part of American history that is often neglected by historians."
Keefer agreed that people seldom have the chance to see this culture up close.
"It's a really unique experience," she said. "It goes back to the way a lot of our families grew up."
Visitors will need to pay the park entrance fee of $7.
"Traders" also will be on hand at traders row, selling pre-1840s goods such as handmade leather products and jewelry.
For Trousdale, the best part of the day may be the Dutch oven cooking.
"The biscuits and gravy is delicious," he said. "You just can't beat it for a day of fun."
For more information, call 702-875-4141 or visit parks.nv.gov.
For more information about the Spring Mountain Free Trappers, visit smft.org.
Contact Paradise/Downtown View reporter Nolan Lister at nlister@viewnews.com or 702-383-0492.