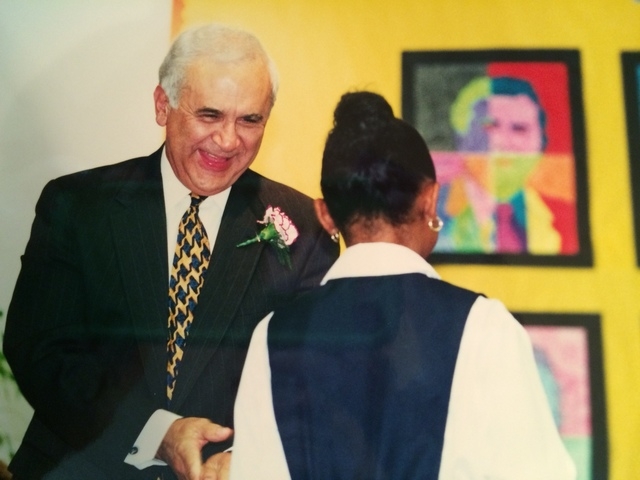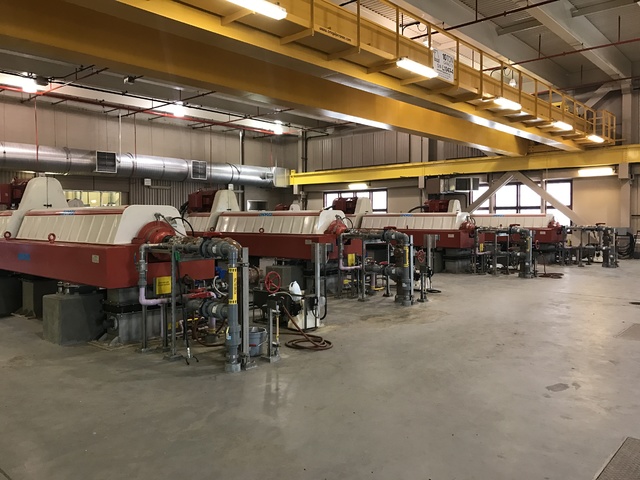 Reynaldo Leroy Martinez is proof that the most humble of beginnings can launch successful careers.
The former political consultant, senior adviser and chief of staff for U.S. Sen. Harry Reid is the namesake of Martinez Elementary School, 350 Judson Ave., and the Martinez Child Development Center, 2901 Harris Ave.
The school, which is home to many minorities, was named for Martinez in the hopes that he will inspire a generation of youths to succeed no matter what their circumstances.
"He always motivated us to do the best we could do for the kids with the highest needs," said Patricia Hodges, former principal of the school. "He really cares for the community and has always made it a point to teach kids that it doesn't matter who you are. If you do your best, you can succeed."
Martinez was the oldest of five children born to Reynaldo L. Martinez and Helen Martinez on June 22, 1937, in Chama, N.M.
The family packed their belongings to pursue sheepherding and moved to Reno, where Martinez attended kindergarten.
After the town of Henderson first emerged in the 1940s during World War II, the Martinez family moved to Southern Nevada and settled in Henderson. It was there that Martinez grew to adulthood.
He graduated from Basic High School, where he was a student athlete and elected student body president in 1956.
Martinez went on to attend Boise Junior College in Idaho, where he received his associate of art degree and then transferred to Arizona State University, where received his bachelor's degree in education.
He found himself at a crossroads when his talent as a baseball pitcher earned him an athletic scholarship to college and the interest of a scout for the American League's Washington Senators.
"When he was a junior and I was a sophmore, we played and won the Nevada state championships," Reid said. "I honestly didn't play much, but Rey was the king. He had a great left-handed pitch. He was so good."
In the beginning of his adult life, Martinez dipped his toes in sports and education, and while those careers didn't last long, he was recognized as an outstanding baseball coach in Nevada after he coached two state high school championship teams and as an outstanding educator in Clark County for his time teaching at Western High School.
He served in the United States Naval Reserve active duty between 1962 and 1964 and was honorably discharged.
Martinez's political career started in 1968, when he was selected to join the staff of the Nevada Education Association. He served as the organizational, political and legislative consultant to the association until 1982.
"I remember during a visit to Colorado, a gentleman looked at me and said, 'The only place I ever saw Mexicans was picking melons. I've never seen a Mexican at this level,' " Martinez said. "I was shocked."
Despite such remarks, during his time there, Martinez was instrumental in the passage of three legislative benchmarks, including the Bilingual Education Act in 1968, the granting of cabinet status to the Department of Education in 1980 and the passage of the Equal Rights Amendment in 1972, which was sent to the states for ratification.
He then moved on to manage Reid's congressional and senatorial campaigns. Reid was his former classmate at Basic High School. Martinez subsequently served as Reid's chief of staff and was distinguished as the sole Hispanic chief of staff on Capitol Hill for 12 years.
"When I became chief of staff, I made sure I had Latino interns," Martinez said. "Young Latinos had no chance of going to Washington when I got there. I received great gratification being able to mentor people and provide them with opportunities that seemed impossible."
Martinez retired from government service in 1999.
Martinez Elementary School and the Martinez Child Development Center were dedicated in his name in 2000.
"The school was chosen to bear his name to instill the importance of a lifelong pursuit of knowledge and service to the community, the nation and the world," stated the dedication.
"I had no idea they wanted to name a school after me. I always thought that honor was reserved for people who were bigshots in Las Vegas, like Wynn," Martinez said. "The only request I made was that if my name was going to be used, the school should be in an area where there is a large Latino community."
Martinez continues to visit the school and inspire a generation of students as often as he can.
"The most important advice I give students is to find out who you are and be true to yourself," Martinez said. "Once you grab hold of who you are, you can change the world."
Among his many accomplishments, he was named the outstanding Hispanic of the Year by both the Latin Chamber of Commerce and the New Mexico Club of Las Vegas. He also served as an adviser to Lt. Gov. Bob Miller, U.S. Sen. Richard Bryan, state Supreme Court Justice Bob Rose and Gov. Mike O'Callaghan.
"Rey is a wonderful human being," Reid said. "Naming a school after him is important to the Hispanic community. Here is a young man who came from hard-working parents and made his way in life. He is a great motivator for young people."
Martinez is married and has two sons. He lives in Incline Village, near where his father started as a sheepherder.
During the last 10 years, he has kept himself occupied by writing an autobiography, which he hopes to release in the near future.
"He was always very caring and knowledgeable," school principal Tim Adams said. "He worked very hard in life to get to where he is, and he really cares about the Latino community and their needs. He continues to stay fully active in Las Vegas and tries to visit the school whenever he can. I think a lot of our students are motivated by him."
To reach North View reporter Sandy Lopez, email slopez@viewnews.com or call 702-383-4686. Find her on Twitter: @JournalismSandy.
Naming Las Vegas
The history behind the naming of streets, parks, schools, public facilities and other landmarks in the valley will continue to be explored in View stories the first Thursday of every month.