Nevada attracts just three candidates for state's top education job
January 22, 2016 - 9:12 pm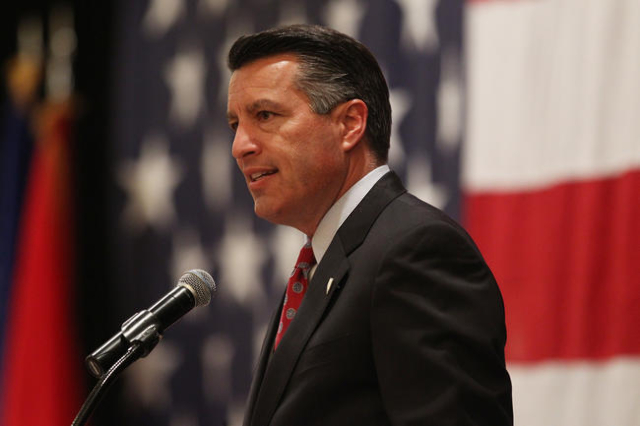 Nevada — despite earning national attention for a dizzying list of education reforms that Gov. Brian Sandoval enacted last year— attracted only three candidates to fill a job that oversees public schools across the Silver State.
With no funding to advertise the superintendent of public instruction position, the state government's human resource division had advertised the job opening on its website. That position has remained vacant since former schools chief Dale Erquiaga left the Nevada Department of Education in August to take a prominent job in the governor's office.
At the local level, school boards often hire consultants to conduct national searches to replace outgoing superintendents. The state, however, turned to the free classified section of the Reno site on Craigslist.
The human resource division did not advertise the position on the Craigslist site for Las Vegas because it charges a fee.
Tony Verde, a part-time administrator at the Career College of Northern Nevada, noticed the opening for the state superintendent job on the Reno site. In a cover letter submitted with his application for the position, Verde described the listed salary of $129,998 as "quite acceptable" but noted his willingness to negotiate, "if it suits the state's interest."
In a phone interview Friday, Verde said he works full-time in Reno helping homeless veterans find jobs.
"It's a very good site," Verde said of Craigslist. "You do have to be careful with stuff online, but there are some incredible positions posted there. I'm an example of that."
The same Craigslist advertisement also caught the attention of Scott Groach, owner and founder of a tutoring company set to open this month in South Lake Tahoe, California.
Groach was not available for an interview before press time, but his resumé listed experience working in Reno, California and Colorado schools.
"To revive the education in Nevada's schools we need a courageous candidate who knows how to identify with our teachers and communicate their concerns," Groach wrote in his cover letter. "I am that candidate!
"My goals as your next superintendent include teacher recruitment and retention," the letter reads.
For his part, Verde highlighted the need to implement Sandoval's education agenda.
Specifically, he mentioned encouraging students to take more foreign language courses and helping gifted and talented children.
"I bring a fresh perspective," Verde said. "Rather than appointing a career bureaucrat to the position, you need education to reflect all perspectives from the community."
That might have been an unintended reference to the final candidate for the state superintendent job: Steve Canavero, who has served as Erquiaga's interim replacement since August.
Education insiders expected Canavero, a former deputy superintendent and former director of the state's charter school authority, to throw his hat into the ring for the permanent position.
On Thursday, Canavero said his focus would remain on existing initiatives and programs.
"There's actually some value in not suggesting a whole host of initiatives that would be layered on top of that, which was layered on top of that, which was layered on top of that," he said.
"We have a system that is truly in transition," Canavero added. "I can look at the various pieces and bring them together into a coherent picture."
Canavero stressed sustained growth in student achievement will offer Nevada its biggest challenge in education. But he also referenced his background in charter schools as a model to loosen, but not lower, accountability rules for traditional campuses.
On Thursday, the State Board of Education will review all three applications and may vote on which to send to Sandoval for his consideration of a final appointment.
"I'm not up to date on all applicant credentials as of yet," state board President Elaine Wynn said in an emailed statement Thursday.
"I plan to spend the weekend reviewing everything," she added. "Regardless, I'm not prepared to comment."
Contact Neal Morton at nmmorton@reviewjournal.com or 702-383-0279. Find him on Twitter: @nealtmorton.