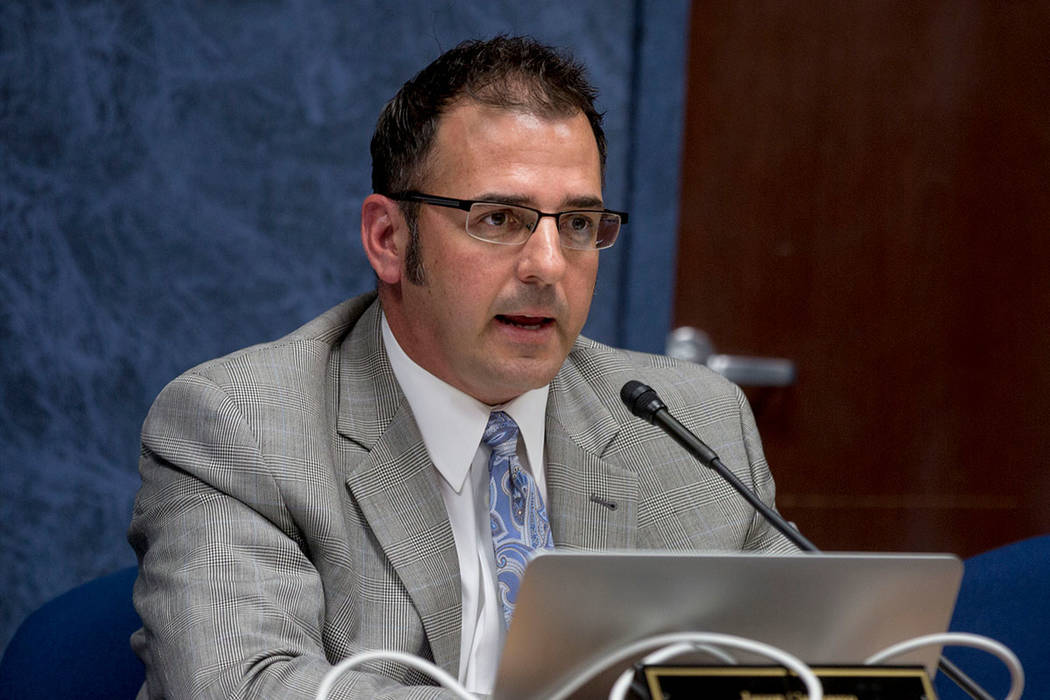 The governor's office has sent the State Public Charter School Authority back to the drawing board in its search for an executive director.
If you're over 21, understand charter schools and want to help oversee more than 30,000 Nevada students, hop to it. Applications close Dec. 4.
In October, in compliance with a new law, the authority board sent Gov. Brian Sandoval a list of three names to consider for the position. The board previously had the power to appoint its own director, but as a result of a change in state law, it is now required to whittle down an applicant list to three and send it to the governor, so he can appoint the applicant of his choice. It's the same process used for choosing the state superintendent of instruction.
Two people on the list — Jana Wilcox Lavin and Brett Barley — told the Las Vegas Review-Journal they were honored to be nominated but weren't interested in the job. The third person, Patrick Gavin, is the authority's current executive director and would be the board's choice to retain the position, if it still had the choice, Chairman Jason Guinasso said.
No good, according to the governor's office, which sent a letter to the authority late last month saying it had not complied with the law's requirements by making a good-faith effort to offer the governor viable alternatives.
It noted that the authority board didn't interview applicants or collect resumes to send along to the state when submitting names.
"State law calls for a thorough and transparent process in naming a director, and because the board stated it did not request applicants to provide applications, undergo interviews or submit to any formal process, the governor did not believe the board fulfilled the requirements set forth in statute," Mari St. Martin, the governor's spokeswoman, told the Review-Journal.
She added that the letter is not a reflection on Gavin's performance since he took the job in summer 2014, replacing Steve Canavero, who left the post to become the state superintendent of public instruction.
As a result, the job listing is now posted online. According to the law, there are only two real requirements to oversee the authority, which oversees 24 charter schools around the state.
You must be at least 21 (sorry, current charter students), and you must "possess a demonstrated understanding of charter schools and a commitment to using charter schools to strengthen public education in the state."
Contact Meghin Delaney at 702-383-0281 or mdelaney@reviewjournal.com. Follow @MeghinDelaney on Twitter.