Nevada Connections Academy can continue operations
November 8, 2017 - 2:18 pm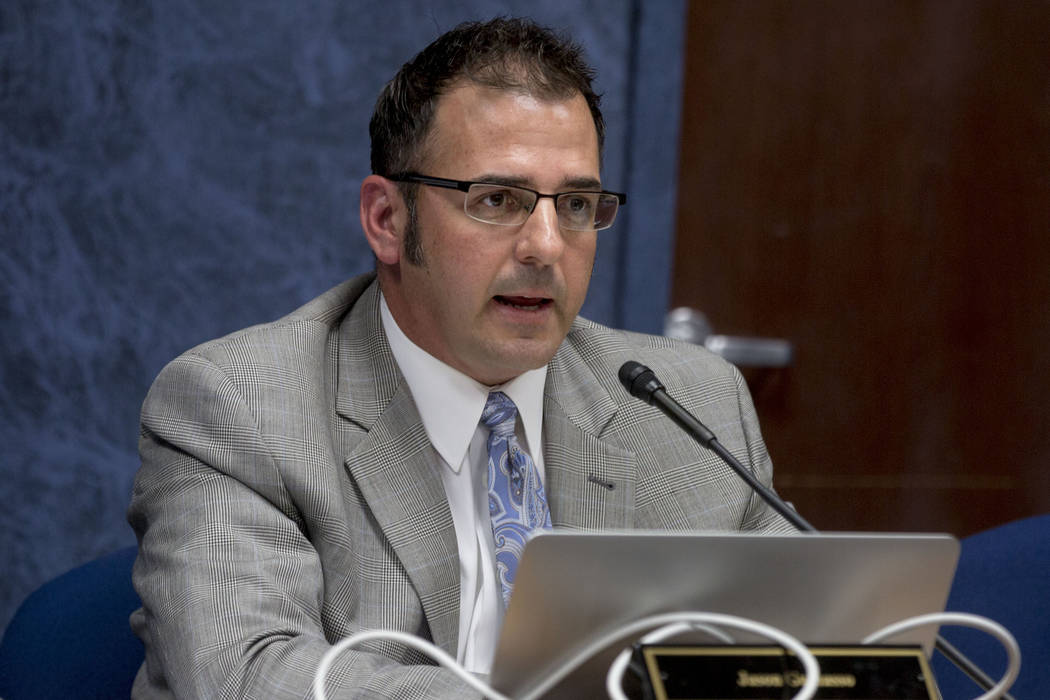 Nevada Connections Academy, the embattled online charter school, will be allowed to continue operations in the state as long as it abides by strict stipulations aimed at improving its students' academic performance.
The Nevada State Public Charter School Authority voted unanimously Wednesday to accept a "cure" — an operating plan designed to improve the K-12 school's graduation rate.
The vote resolves a yearlong battle in which the state agency sought to close the school.
"I think it mandates real accountability," authority Chairman Jason Guinasso said of the cure. "I think this agreement has been achieved through a great degree of humility and I think it ensures finality with regard to the future of Connections Academy."
The authority board can initiate proceedings against high schools under its purview that have graduation rates less than 60 percent. Connections Academy was first put on notice in September 2016.
The school and the board agreed to limit the school's overall enrollment and freeze enrollment for juniors and seniors until the graduation rate begins to improve. The school has already brought in new leadership for the school and will work with a turnaround specialist to identify areas to improve.
A quarterly report will be submitted to the authority board for review. The school is aiming to graduate 49 percent of students in the class of 2018 and 60 percent of students in the class of 2019, according to the agreement.
If the school fails to hit the 49 percent graduation rate, enrollment will be decreased again. Failure to hit both rates will be considered in a contract renewal slated for 2020.
"These are significant accountability measures," said Scott Harrington, vice president of Nevada Connections Academy's school board. "We are showing you significant changes from what has previously been attempted. We are focused on meeting and exceeding the benchmarks and look forward to keeping you informed through quarterly reports and detailed information."
While the state board signed off on the agreement unanimously, member Melissa Mackedon said she was frustrated at the time, effort and money wasted to reach the agreement.
"This is kind of bittersweet. Obviously, this is a great cure and this is a great resolution and there are so many, many hours that have gone into this but there's also a part of me that is like 'Why did it have to get to this point before a cure like this was put into place?'" she said.
Contact Meghin Delaney at 702-383-0281 or mdelaney@reviewjournal.com. Follow @MeghinDelaney on Twitter.
Graduation rates
Nevada Connections Academy has never had a graduation rate above the 60 perent threshold. Here's a historic look at the school's graduation rates:
— Class of 2011: 27 percent
— Class of 2012: 36 percnet
— Class of 2013: 34 percent
— Class of 2014: 37 percent
— Class of 2015: 36 percent
— Class of 2016: 40 percent
— Class of 2017: 44 percent