Nevada State College building tops higher-ed wish list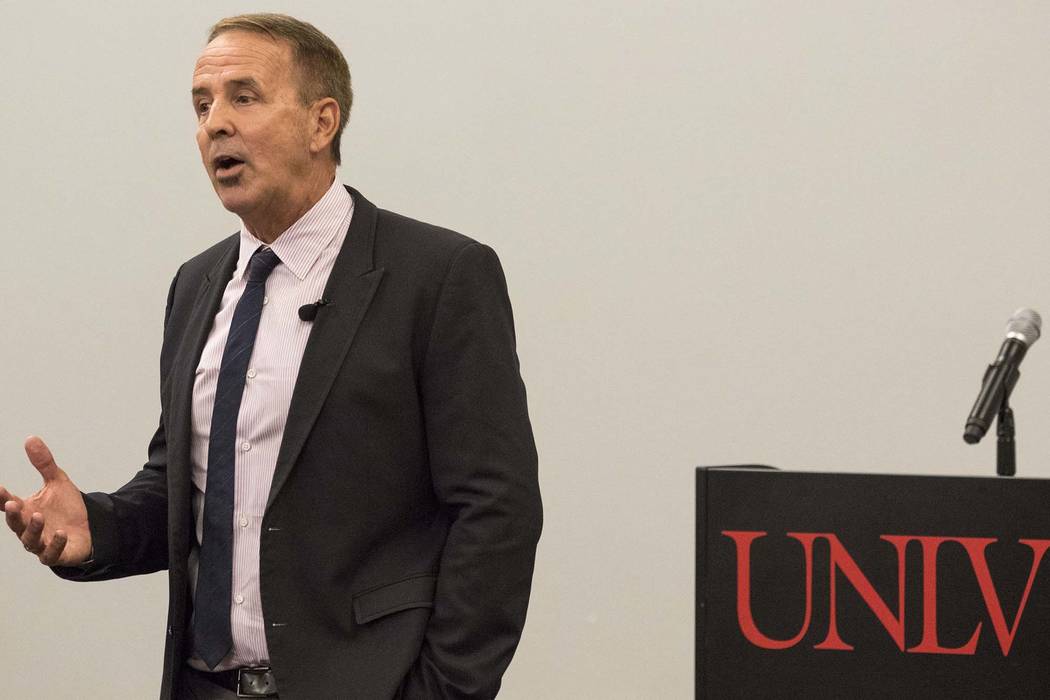 Three of Nevada's college campuses are making way for new classroom, lab and office space to prepare students for careers in engineering, education and health sciences.
The state Board of Regents on Friday prioritized the capital needs of the state's schools in preparation for the 2019 legislative session, with a new education building for Nevada State College topping the list.
"No institution is more deserving," NSC President Bart Patterson said. "The teaching shortage is critical."
NSC last received state funding for a building in 2008. Since then, the campus has self-financed buildings through student fees. Patterson said it's the project that can "least afford to be deferred," due to campus growth and the teacher shortage.
A health sciences building to be shared between NSC and the College of Southern Nevada is the regents' second-biggest priority, followed by an engineering building for UNLV. Several UNLV students and faculty members attended the meeting to voice their support of the engineering building — the biggest concern being a lack of space for labs and research.
The three projects carry a total price tag of $113.5 million and require about $83 million from the state.
NSHE Chancellor Thom Reilly said that he's optimistic all buildings projects will be funded, but they needed to be ranked in the event funding falls short. All three projects received planning funds from the state last year.
Meanwhile, Regent Patrick Carter asked if UNLV can reallocate the anonymous $25 million donation it received last year for the university's medical education building to the engineering building.
The UNLV Foundation has requested that money back.
"We're still in a place where we're taking the temperature of donors in the community about where things will stand with the medical education building and others," said Diane Chase, executive vice president and provost for UNLV. "I think things are still pretty much in limbo."
Contact Natalie Bruzda at nbruzda@reviewjournal.com or 702-477-3897. Follow @NatalieBruzda on Twitter.