Nevada State College may boost minimum admissions requirement
December 7, 2018 - 4:07 pm
Updated December 7, 2018 - 7:16 pm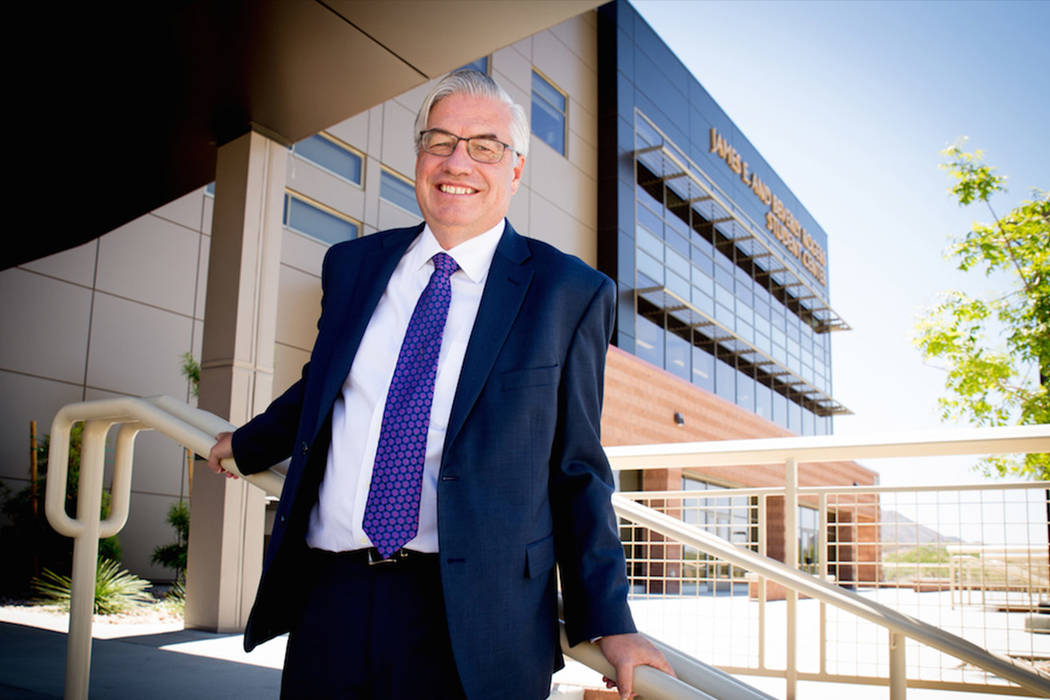 Nevada State College is considering raising its minimum admissions requirement for the first time, partly to help curb the rapid enrollment growth it has experienced in the past two years.
Since 2016, the 16-year-old Henderson college has been the second-fastest-growing baccalaureate institution in the U.S., according to the Chronicle of Higher Education. Enrollment jumped 12 percent from 2016 to 2017, then leaped another 15 percent last year. The college welcomed 4,867 students this fall.
NSC first floated the idea of raising the minimum required grade-point average for admission from 2.0 to 2.5 early this year. College President Bart Patterson and his staff are taking the idea to the community now, looking for feedback and other ideas to create more sustainable growth.
"It seems like it's probably the right time" to raise admission standards, said Roseanne Richards, the director of college and career equity for the Clark County School District.
NSC has been growing much faster than other local institutions. Enrollment numbers at UNLV and the College of Southern Nevada are in line with where they were last year, with just over 30,000 and 35,000 students, respectively.
The cost of an NSC education also likely makes it attractive for local students. In-state tuition for the fall semester is $2,055 for a 12-credit course load. UNLV costs $2,688 this fall.
Raising the bar
About a dozen members of the community met with Patterson at the Latin Chamber of Commerce on Friday to discuss the proposal. Officials will hold another community discussion Monday.
Increasing the minimum GPA for admission to 2.5 would bring NSC more in line with what it calls "peer institutions" — schools with similar programs and demographics — around the country. Right now, it performs comparably in terms of graduation rates to these schools, even with a lower standard of admission.
If the new standard had been in place in the fall 2018 semester, only 63 students would have been disqualified for admission based on their GPA. If the change is adopted, students who don't make the cut might be directed to other state institutions, like CSN, an open-access system without a GPA requirement.
When NSC opened, UNLV and the University of Nevada, Reno required a GPA of at least 2.5. Both have increased that minimum to 3.0.
Even with the change, Patterson said, officials would be willing to look at students with GPAs lower than the 2.5 threshold on a "holistic basis."
"They'll still be considered for admission, but it'll be a more strenuous process," he said.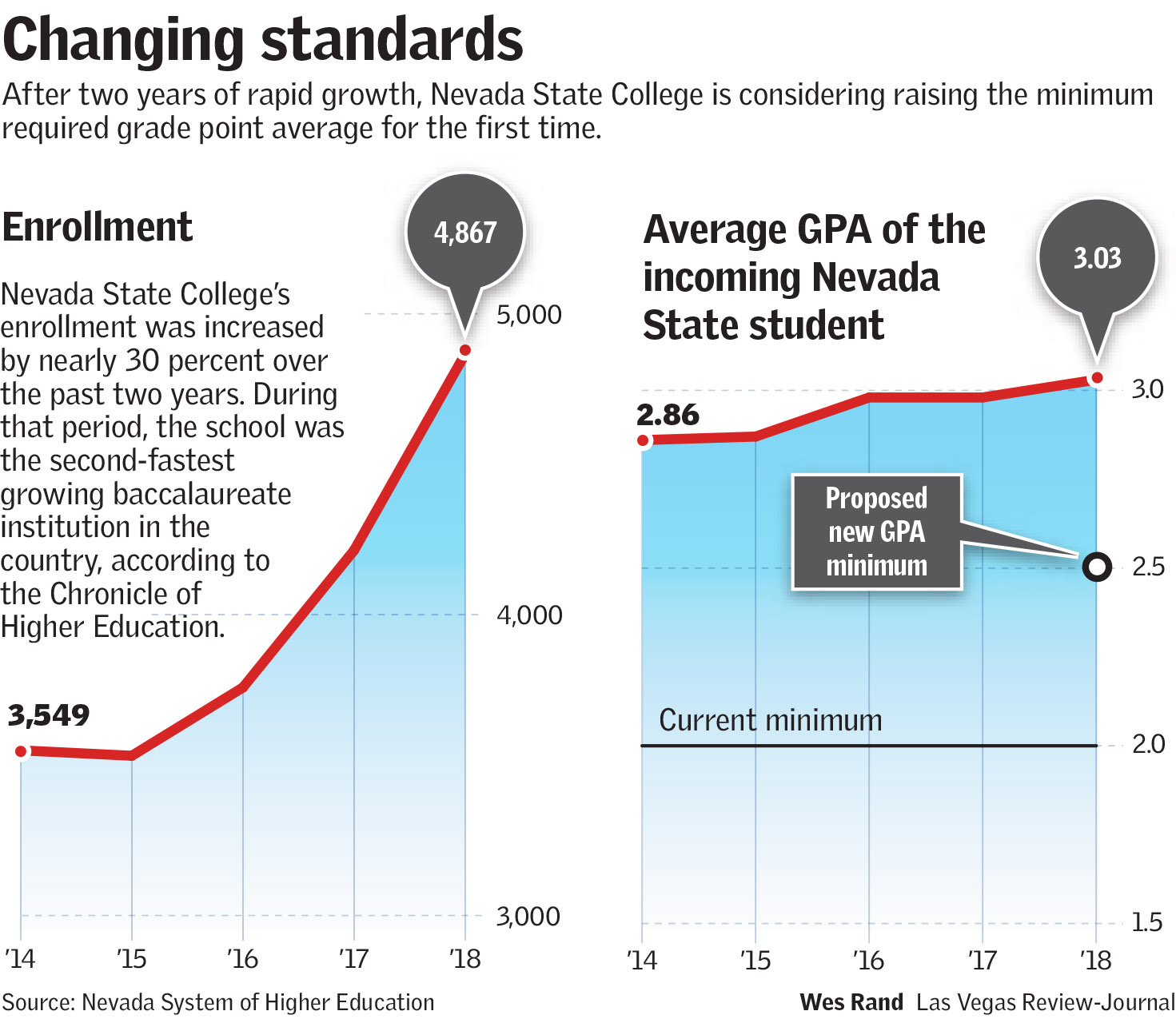 For example, a student with a low GPA who shows particular promise or has experience in a career field could still be admitted. A student who had a strong academic performance in 11th and 12th grades after lagging in the ninth and 10th grades or who experienced an extreme hardship while in high school also could be considered.
Several people in the audience Friday said including that flexibility seems a reasonable compromise.
"I was concerned when I came in here about moving the GPA to 2.5, but this hybrid thing, I've never heard of it. That's phenomenal!" said Don Soderberg, the director of Nevada's Department of Employment, Training and Rehabilitation.
Changes to the admissions process must be approved by the Nevada System of Higher Education Board of Regents. Patterson said the proposal may be formalized and presented at a late February meeting and would likely not go into effect until the fall 2020 semester.
Contact Meghin Delaney at 702-383-0281 or mdelaney@reviewjournal.com. Follow @MeghinDelaney on Twitter.
Last chance to comment
The third and final formal community forum on potential changes to the admission standards at Nevada State College will take place Monday, from 8:30 a.m. to 10 a.m., at the Clark County Innevation Center at 6795 South Edmond Street in Las Vegas.