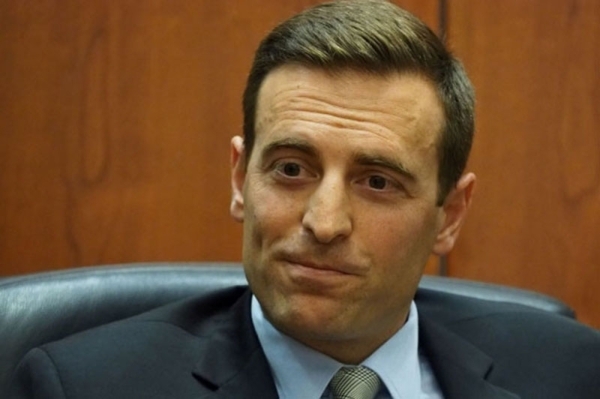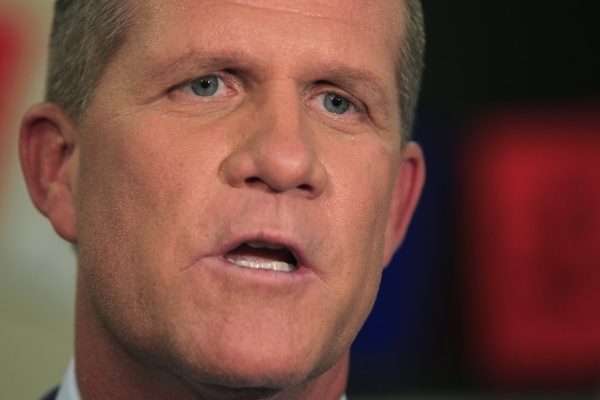 CARSON CITY — Attorney General Adam Laxalt on Thursday accused Nevada's lieutenant governor of "ethical conflicts" and asked a judge to dismiss a lawsuit he filed in his private capacity over the state's new education saving accounts program.
The motion filed in Clark County District Court argued that Lt. Gov. Mark Hutchison, acting in his capacity as a private lawyer, was local counsel helping to defend challenges against the school choice law and was bound by a joint defense and confidentiality agreement.
"Relying on the duty of confidentiality created by the agreement, the Nevada attorney general's office shared confidential litigation and strategy with the Institute for Justice and their then local counsel, Hutchison," the legal brief said. "Now Hutchison has turned around and sued the very party with whom it still shares a joint-defense obligation relating to those lawsuits."
Hutchison late Thursday said he spoke with Laxalt before and after he filed his suit and the attorney general "expressed no concern" at the time.
"It is troubling and disappointing that he is now trying to delay the lawsuit intended to determine if families who applied for ESA can count on state funding," Hutchison said in a statement.
Two lawsuits are pending challenging the constitutionality of the education saving accounts, which allow parents to use state per-pupil funding to help pay for private school tuition. The program is administered by the state treasurer's office.
In December, Hutchison filed suit on behalf of some families who have applied for accounts and named Treasurer Dan Schwartz as a defendant. Hutchison said his lawsuit seeks an expedited court order declaring the law constitutional and is separate and distinct from other litigation.
Both Laxalt and Schwartz said Hutchison's lawsuit will jeopardize the state's efforts and resources to defend the law. All three state officials are Republican.
Schwartz called Hutchison's suit a political ploy.
"Is he running for another political office? Does he believe that filing an ESA lawsuit will benefit his fundraising efforts?" Schwartz said in a statement.
Hutchison issued a challenge of his own.
"I look forward to responding to the attorney general's motion to dismiss and presenting oral arguments before the court, which I intend to do personally," he said. "I invite Attorney General Laxalt to do the same.
"A judge, not a politician, will now decide the issue."
Contact Sandra Chereb at schereb@reviewjournal.com or 775-687-3901. Find her on Twitter: @SandraChereb.